MEET THE DAWSON CLAN
A family of knifemakers three generations strong and counting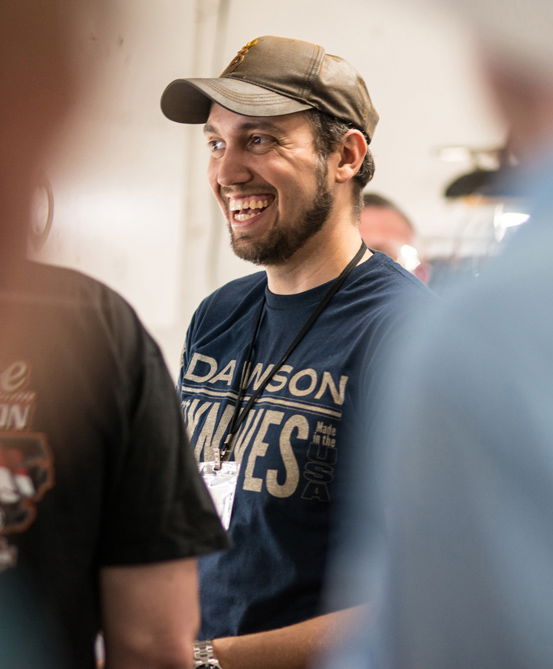 Part of our second generation of Dawson knifemakers, John Roy was trained personally by Barry. He's been designing and handcrafting custom knives for over 18 years and oversees the day-to-day operations of Dawson Knives.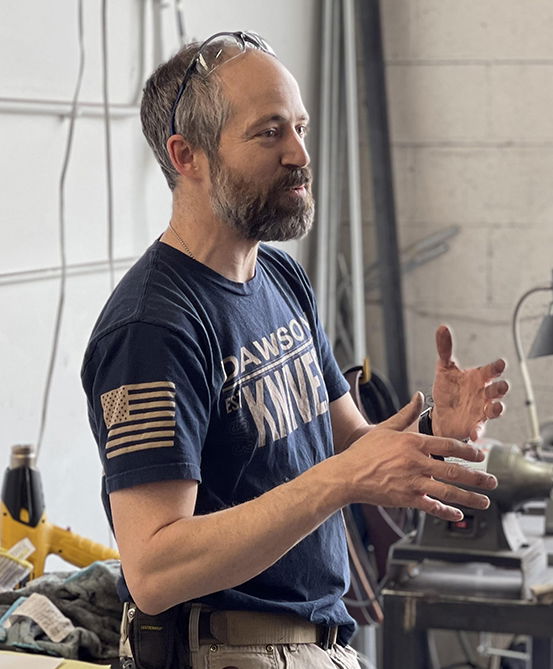 Originally from Vermont, Dennis came west 19 years ago and discovered a passion for knifemaking after meeting Barry's niece, Lynn. Dennis has designed several of our most popular models and creates all of the one of a kind pieces found in our
Rare + Unique
collection.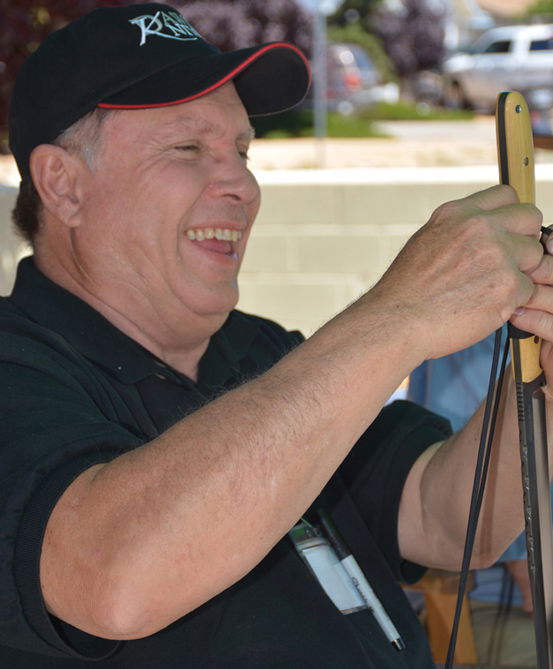 The one and only! After completing his tour of duty in Vietnam, he began Dawson Knives in 1973 with nothing more than a love of good knives and some cobbled-together machinery in a drafty storage unit. He's crisscrossed the United States creating thousands of Dawson fans from Los Angeles to Manhattan and beyond. Though now retired, he continues to consult on new designs and processes.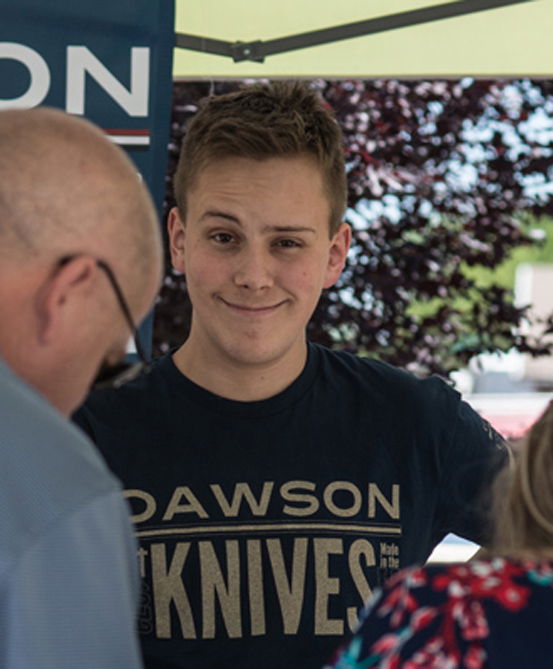 Sam's cheerful attitude, hard work and natural talent have already taken him far. One of our third generation of Dawson knifemakers, he works in every aspect of the knifemaking process and continues daily to improve his skills.