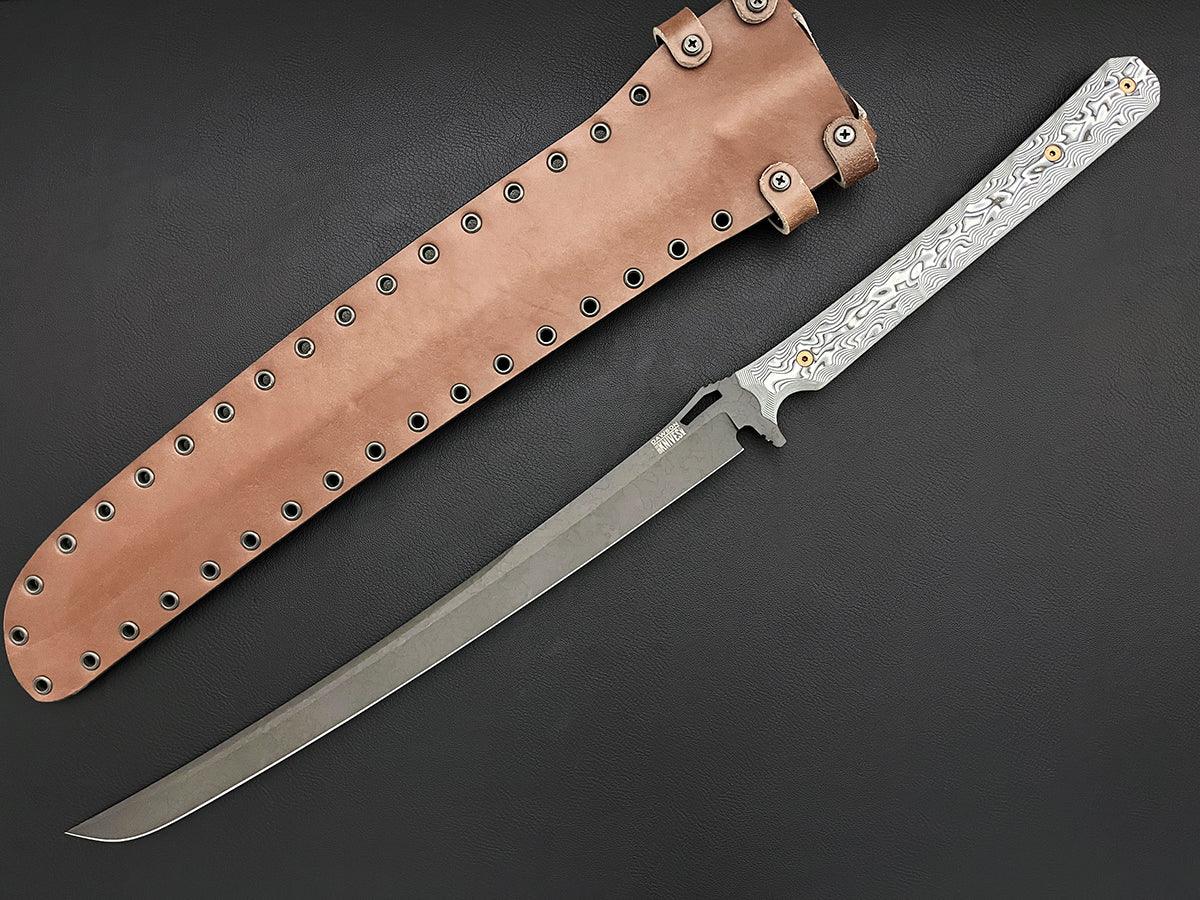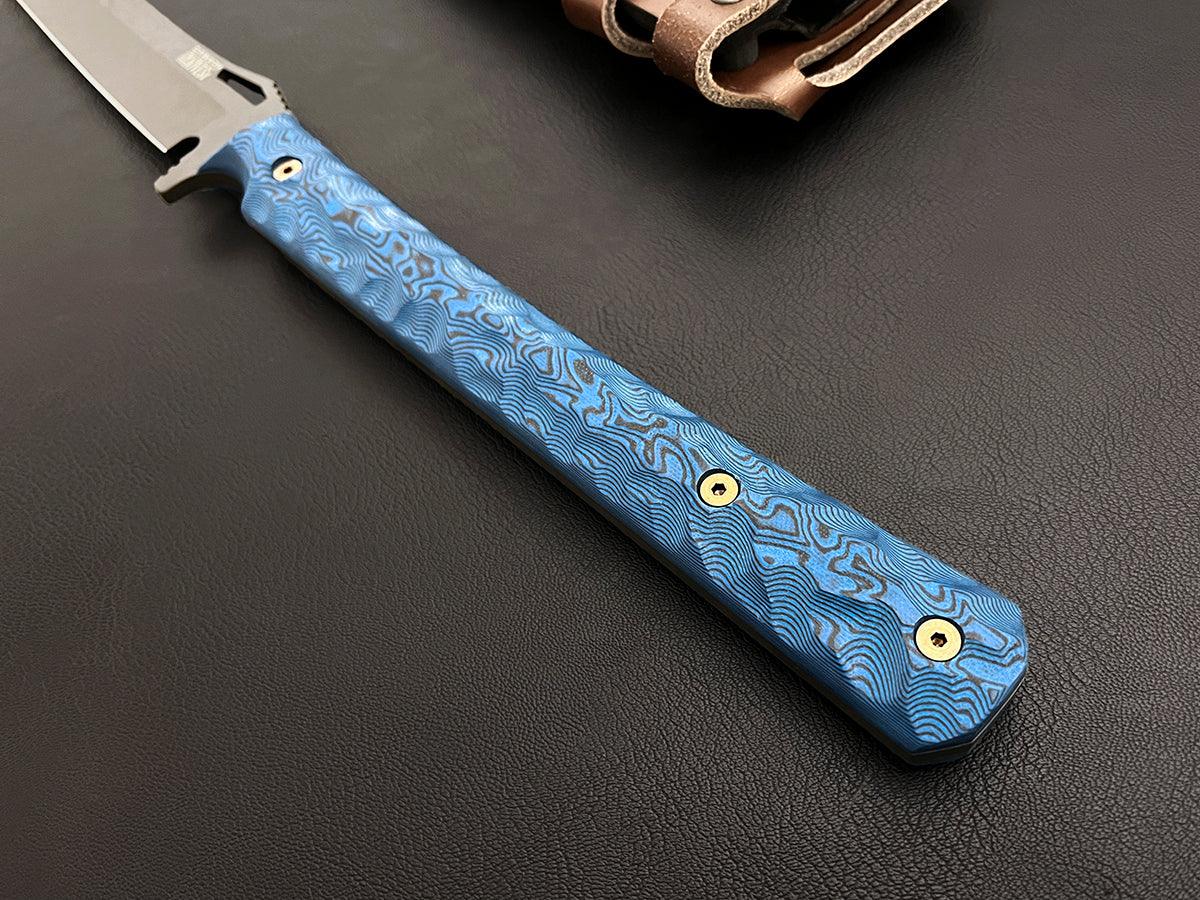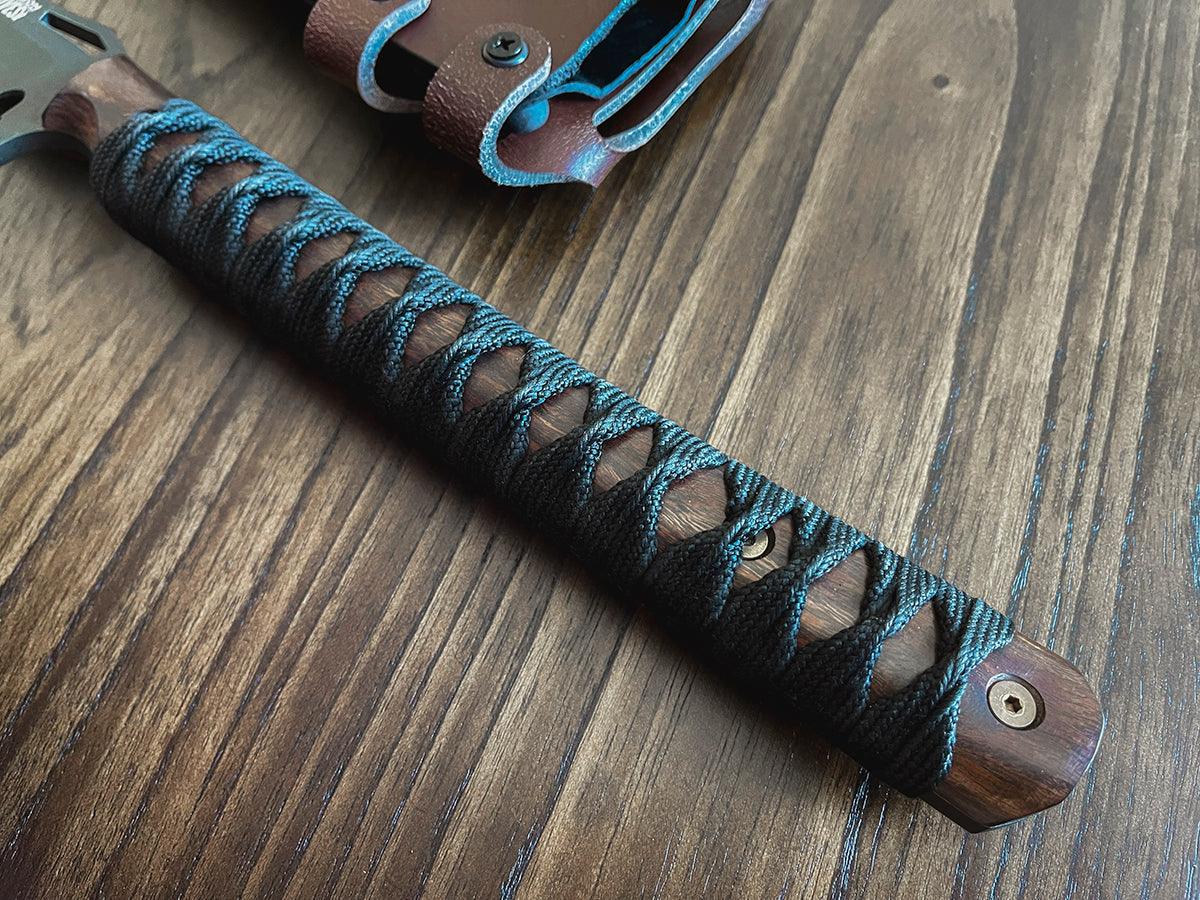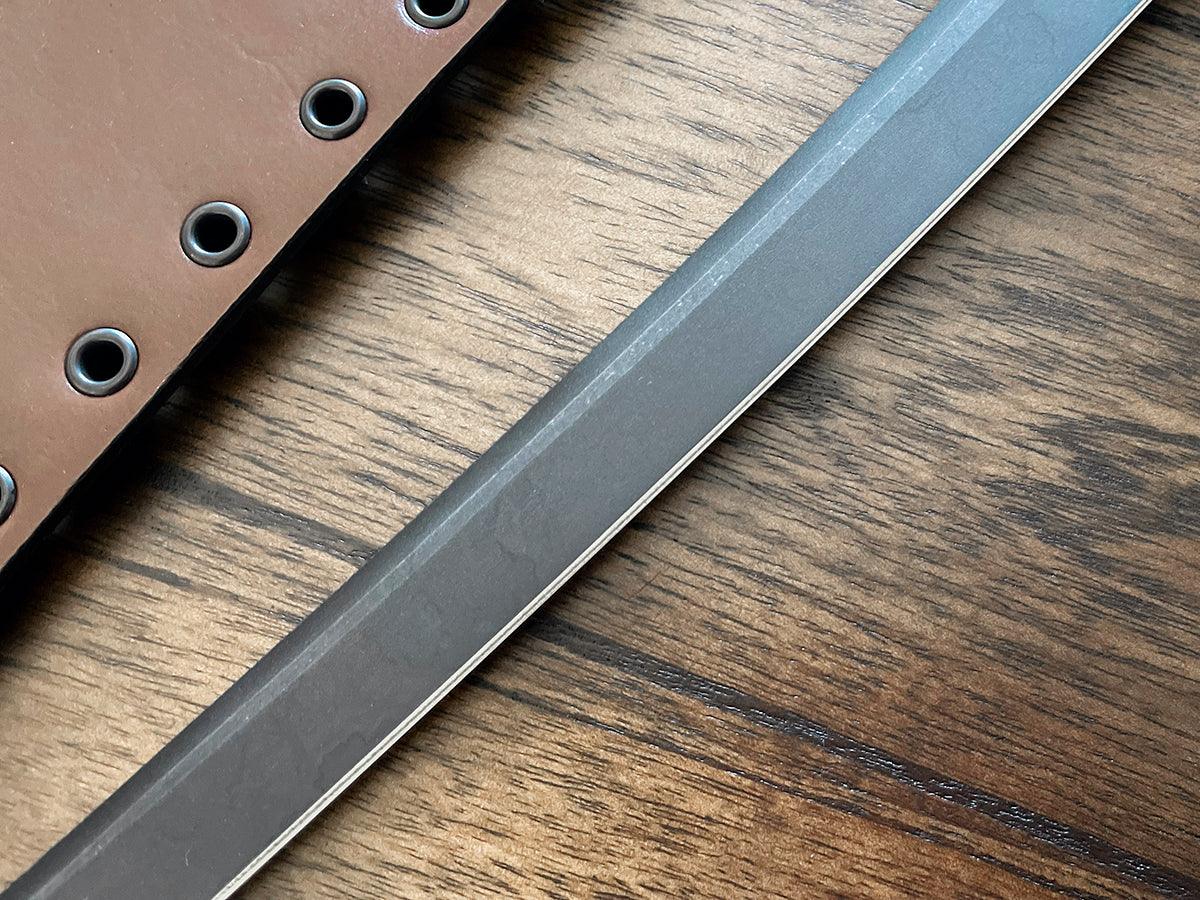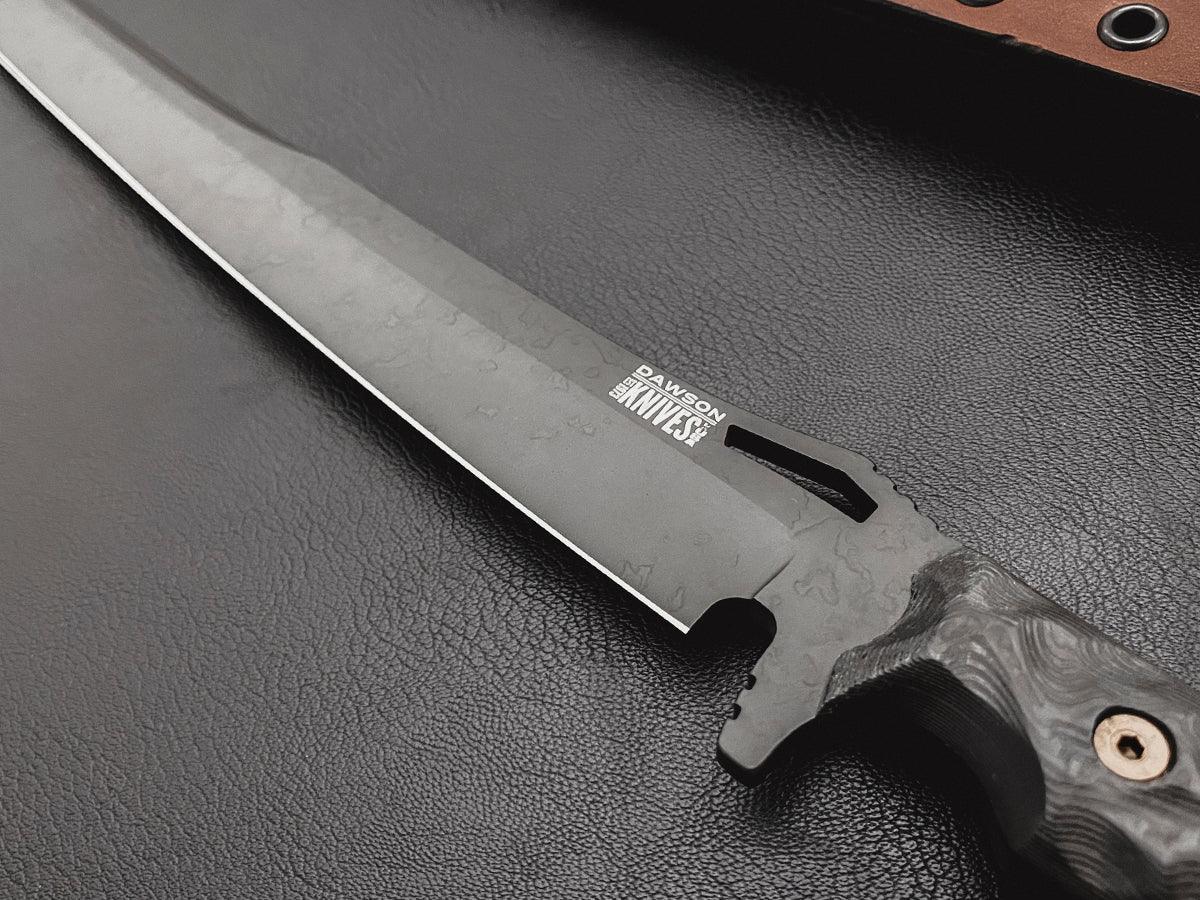 NEW Many Waters Sword | 16" Blade | Apocalypse Black Finish
HANDLE COLOR:
WHITE + BLACK G10 (NO WRAP)
"He sent from on high, he took me; he drew me out of many waters." Psalm 18:16


SPECS:
Real working sword, 100% usable and razor sharp
Rough and rugged Apocalypse Black finish, inspired by the gritty textures of the urban jungle
100% designed and handcrafted in the USA

.210" CPM MagnaCut American made stainless powder steel
Next evolution in blade steel - edge wear 2x longer than CPM-3V
100% American made materials
Heat treated in-house for maximum toughness, durability and edge-holding capability
16" blade, 26" overall
Rockwell 61-62
Polished Arizona Ironwood handle overlaid with interlocking wrap for a comfortable and secure grip
Top bevel for balance and speed
Custom Kydex / Leather Hybrid fitted sheath
Lifetime free resharpen included
Protected by Dawson Knives' Common Sense Guarantee
always the best
what can i say. this sword is amazing, as all the blades ive got from you.it is light, moves with ease,and is very sharp. the black wrap on the blue handle is awesome. great job as always, love your blades.
Love the sword
Not the traditional Wakizashi Katana, but may be better! Well balanced, easy to handle and that super steel MagnaCut! I wish it comes with a hand guard and more slim profile scabbard like the the traditional katana.
sheer excellence
Great blades ready to go on the trails.
Sweet
Very nice fit and finish. Cuts very well. Perfect size to strap to backpack. Very happy with this!