Huntsman | CPM-3V Steel | Specter Finish
SPECS
100% designed and handcrafted in the USA
.140" CPM-3V American made powder steel
Next evolution in blade steel - edge wear 3x longer than D2
100% American made materials
4" blade, 8.5" overall
7oz knife only / 9oz including sheath
Heat treated in-house for maximum toughness, durability and edge-holding capability
Rockwell 60-61
Our bestselling all-around hunting and woods knife
Beautiful two-toned Specter finish
Textured G10 handle will not swell, split, warp or crack
NEW: LIMITED EDITION Quicksilver Blue G10
NOW AVAILABLE: Space-grade black Carbon Fiber handle
Industry-leading clear Cerakote© finish protects your blade from corrosion
Custom fitted Leather + Kydex sheath for carry on belt or backpack
Thumb and finger rests for control and safe handling
Lifetime free resharpen
Protected by Dawson Knives' Common Sense Guarantee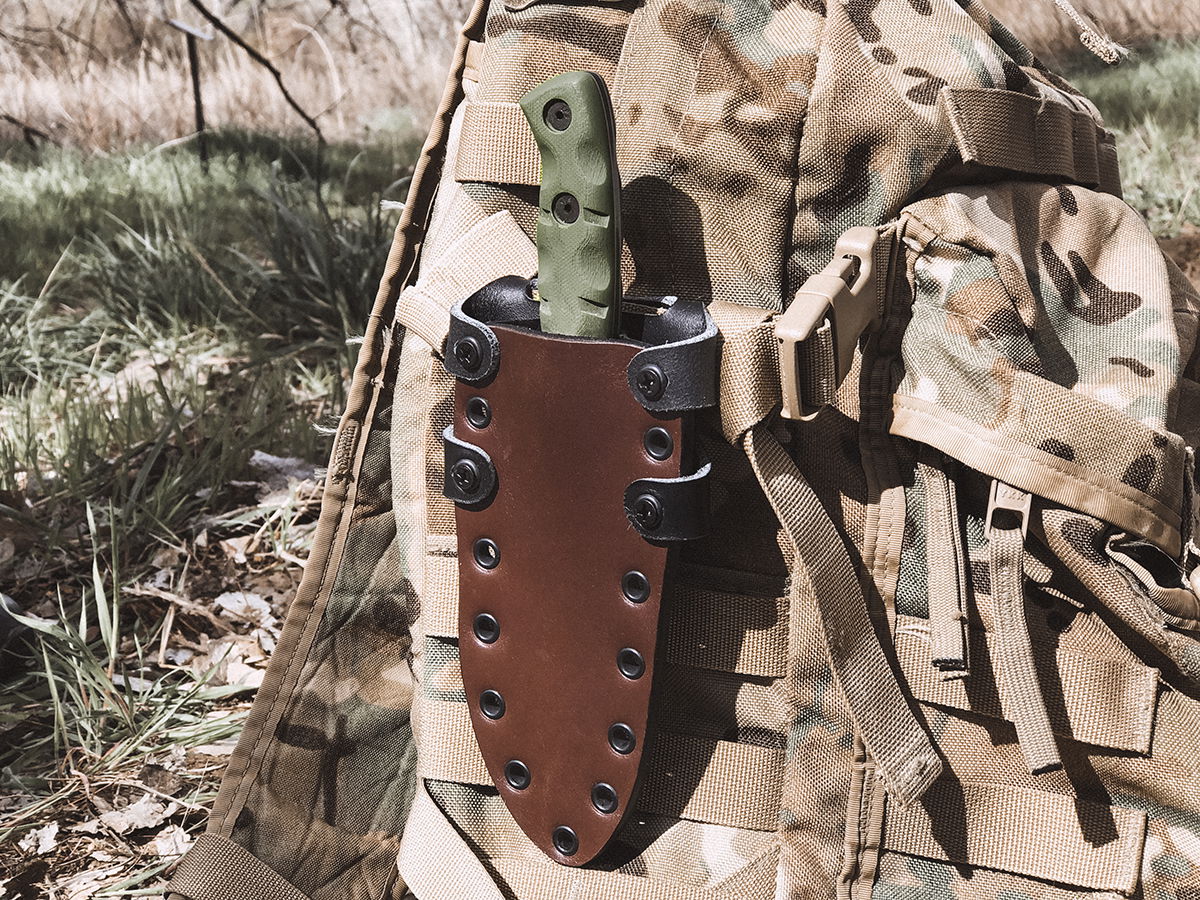 HUNTSMAN
This solid, practical hunter will be your personal don't-leave-home-without-it tool for your next adventure.

The shape and weight of the blade provide a perfect hunting and outdoorsman's knife, with plenty of razor-sharp edge to handle any situation. Our custom proprietary heat-treat produces a hard edge and a slightly softer spine, making a tough blade that stays sharper longer.

Thumb and finger rests on the spine and under the guard provide secure handling.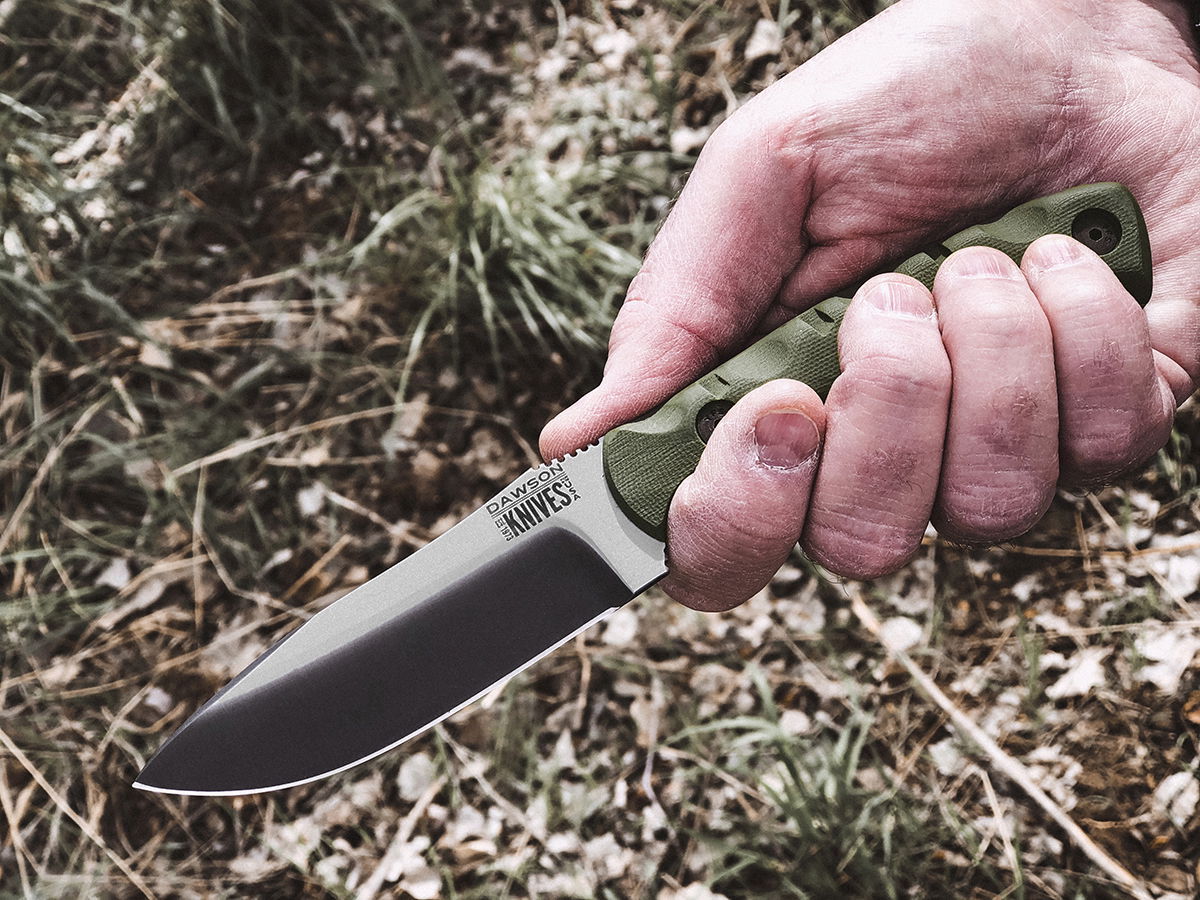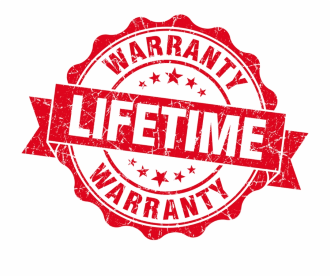 Our family has been handcrafting custom knives and swords for almost 50 years.
We've built our reputation on the consistent excellence of our blades.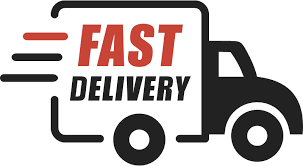 $5 SHIPPING IN THE LOWER 48
Rest easy knowing your package is 100% insured against loss or damage.
Features:
100% designed and handcrafted in the USA
140"

 

CPM-3V American made

 

powder steel
Next evolution in blade steel - edge wear 3x longer than D2
100%

 

American made materials
4" blade, 8.5" overall
7oz knife only / 9oz including sheath
Heat treated in-house for maximum toughness, durability and edge-holding capability
Rockwell 60-61
Our bestselling all-around hunting and woods knife
Industry-leading clear Cerakote© finish protects your blade from corrosion
Specter Finish

Textured

 

G10 handle will not swell, split, warp or crack
Custom fitted

 

Leather + Kydex sheath

 

for carry on belt or backpack
Thumb and finger rests for control and safe handling
Lifetime free resharpen 
Protected by Dawson Knives' Common Sense Guarantee
Beautiful knife!
Purchased the Hunstman CPM magnacut blade, Arizona copper finish with black and white handle. Beautiful knife and feels great in the hand!
Huntsman is a Multi Tasker.
Received my Huntsman a few weeks ago and has been on my side or in my work bag ever since. I use it for everything from tree work to cutting & carving and slicing tomatoes and fruits for my lunches at work.
You can see the love that went into making these knives
I know just from holding and looking at the huntsman how much love & passion has gone into the finished piece. Aside from a few paper cuts I haven't really tested out the huntsman in the field yet. These knives are meant to be used, but there's a part of me that wants to keep them as pristine as art pieces. Great products & Great people. Thx Dawson
Huntsman
Visited the Dawson HQ while in AZ. Komatsu showed me the knives available and soon to be available for sale. I loved the Huntsman and was able to purchase one being finished the next day. When I picked up my Huntsman, John Roy gave me a quick tour of their facility. I saw a batch of War Dogs during the tour waiting final inspection l. I purchased a War Dog a few days later. Everything is made on site and the quality is amazing! Highly recommend!
Awesome
Awesome knives, good looking, nice craftsmanship
Amazing knife!
Overall I love the knife I got from Dawson Knives!! Great product, excellent quality, amazing feeling and sleek design!!!