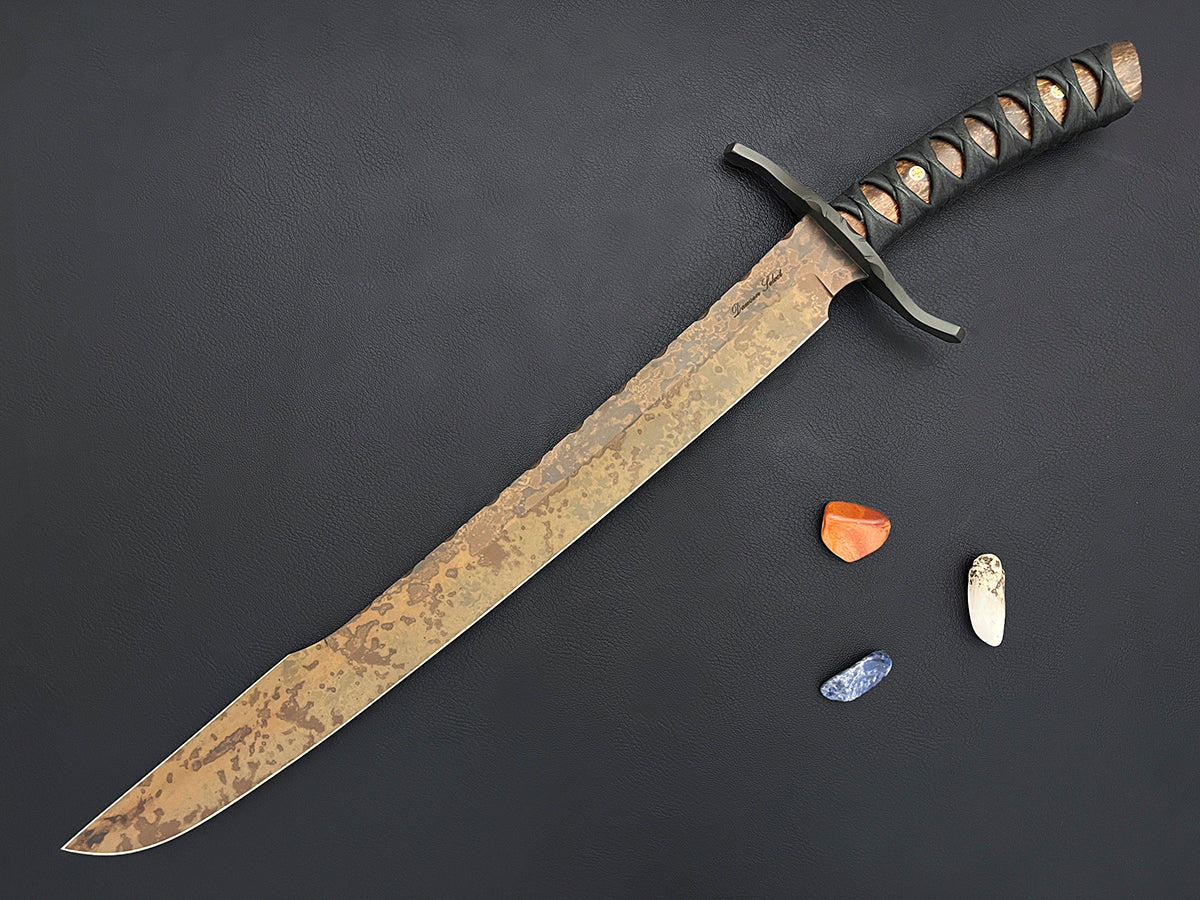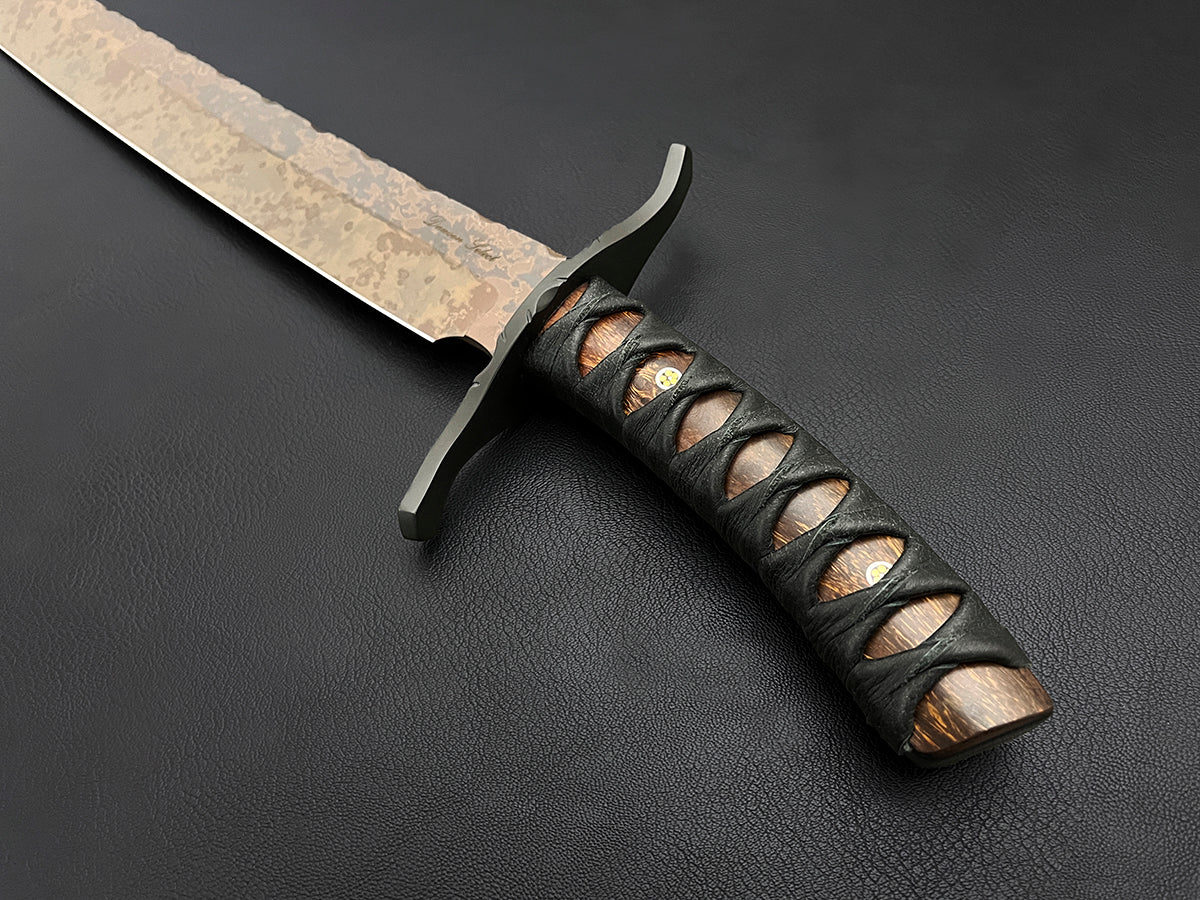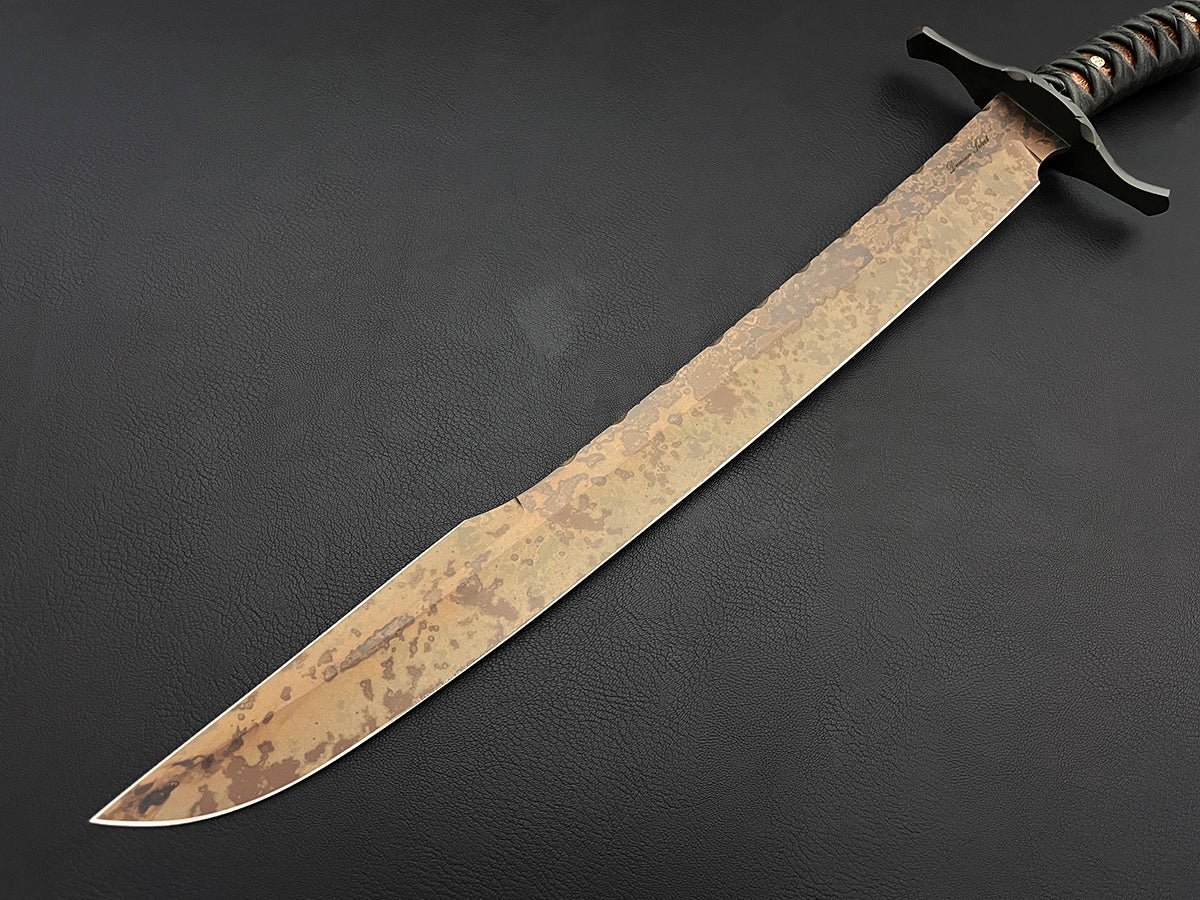 Highwayman | Dawson Select Hanger Sword | Arizona Ironwood | Scorched Earth Finish
HANDLE COLOR:
ARIZONA IRONWOOD
Swift and Fierce
I've been wanting to add one of these to my collection for the past few years. I'm glad one was available when it was. This may be the best sword I own! For the length and thickness of the blade, it is wickedly swift in the cut and thrust. Once again blown away, thanks Dawson family!
Best of the best
I collect both knives and swords. I have more than 80 blades; everything from pre-Civil-War European, to Civil War, to WWII, to newly manufactured original and reproduction blades. I buy higher-end blades; usually $500 and up, topping out at about $2500. My point is that I am comparing Dawson's Highwayman sword to an excellent grade of knives, daggers, and swords. Out of everything that I have collected over the years the Dawson might be the tightest, most solid blade of all of them. When I show someone my collection, it has become first sword that I show them. It creates exactly the right first impression; the idea that attention to detail is important to me.
The Highwayman is extremely well made. The finish on the blade is gorgeous. The grip, which is the downfall of some of the products from other companies, is beautiful and high quality. The scabbard fit is perfect. The sword's weight and balance are exactly right for me, and it feels great in my hand. It wasn't cheap, but as far as I am concerned it was worth every penny. If you appreciate extraordinarily high quality workmanship, then you will appreciate the Highwayman and, I would have to think, any Dawson blade.
Amazing Craftsmanship!
Every aspect of this blade is perfect, from its thick leather sheath to its expertly-wrapped handle and vine file work. Quite a treasure!
Hi Sam!
Thank you for such kind words on your new Highwayman! It really is a true work of art and we are glad you think so to! We're glad to have you apart of the Dawson Clan!