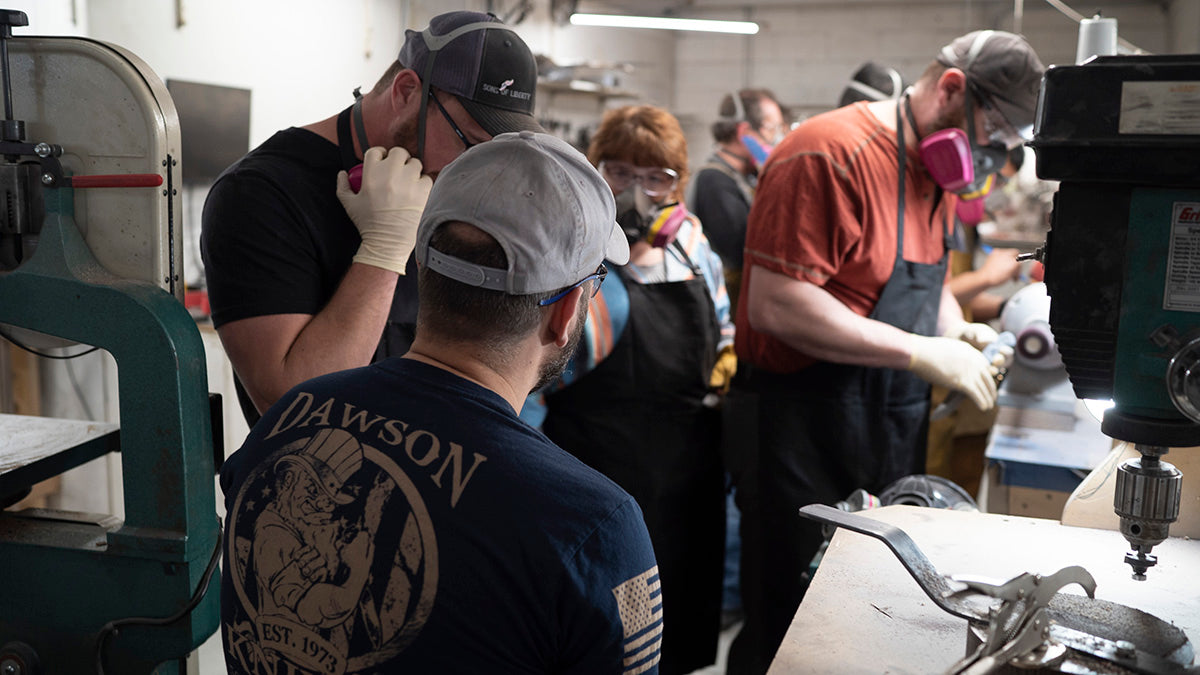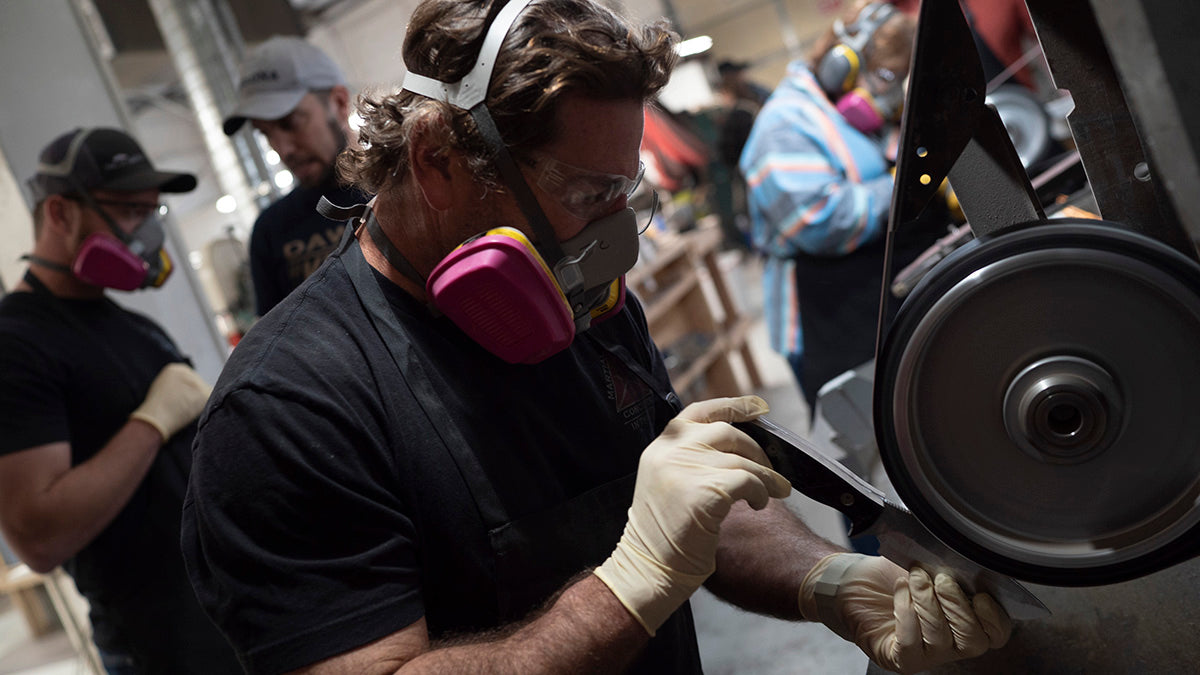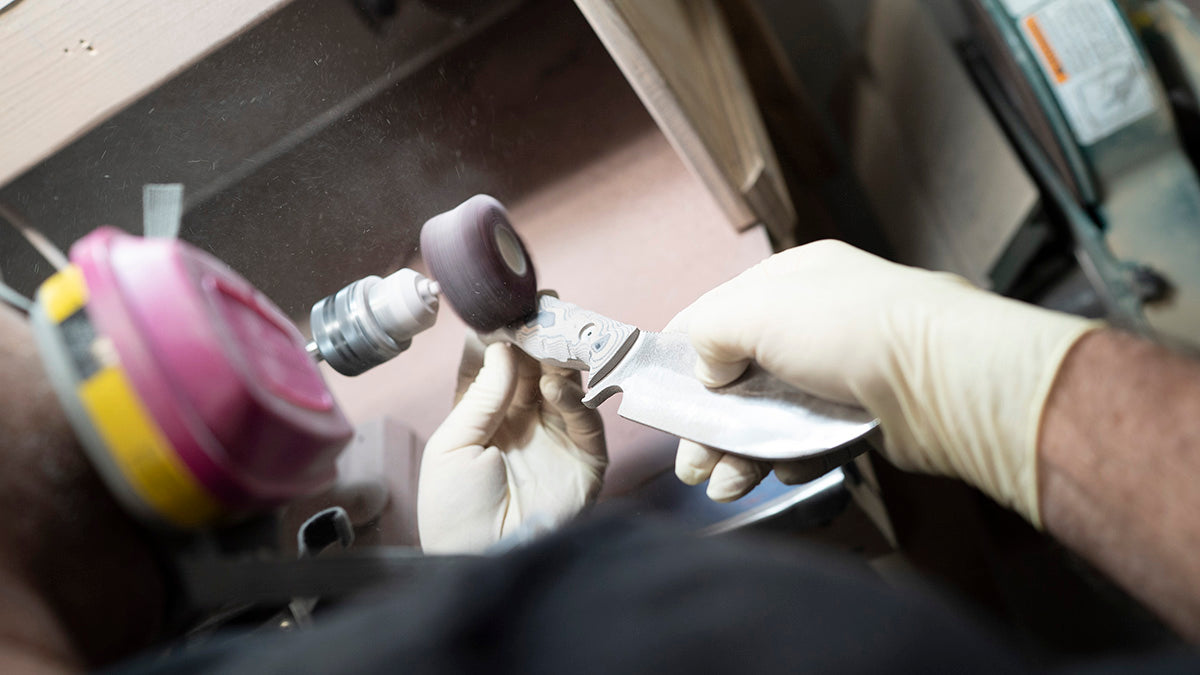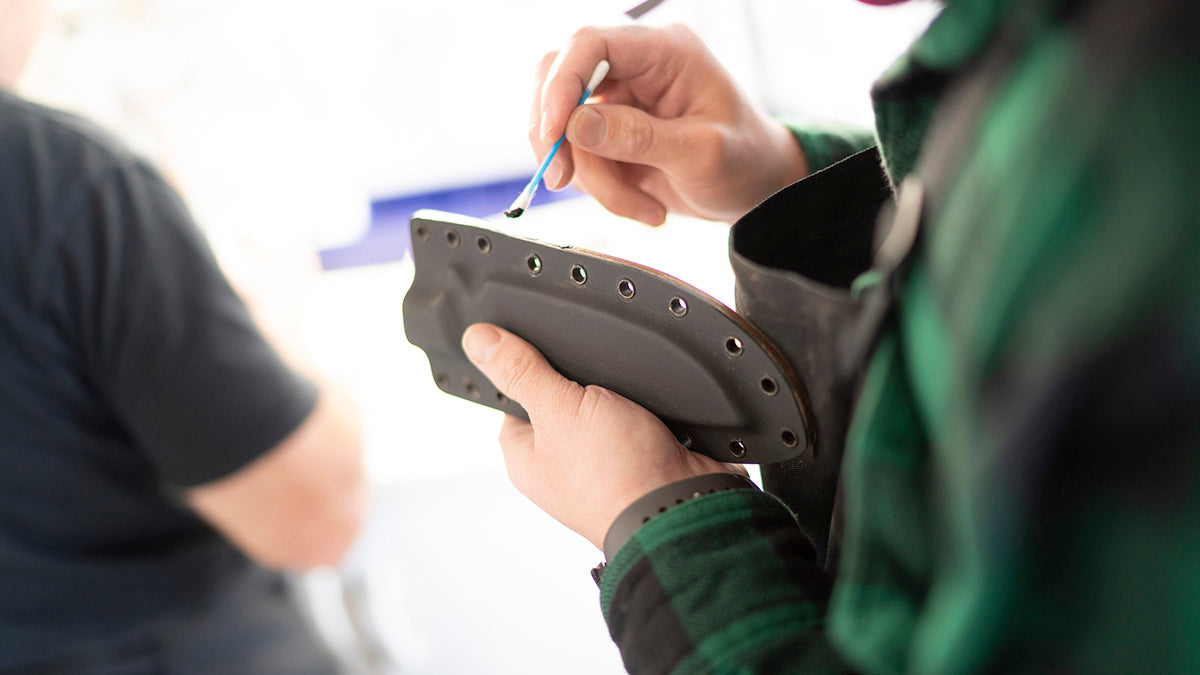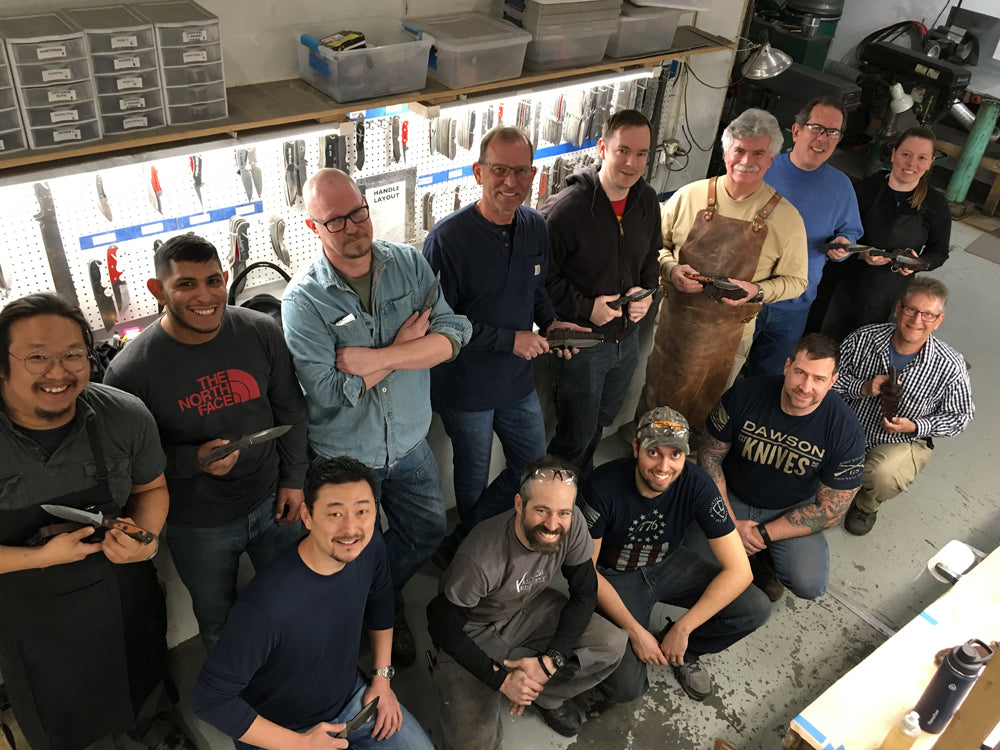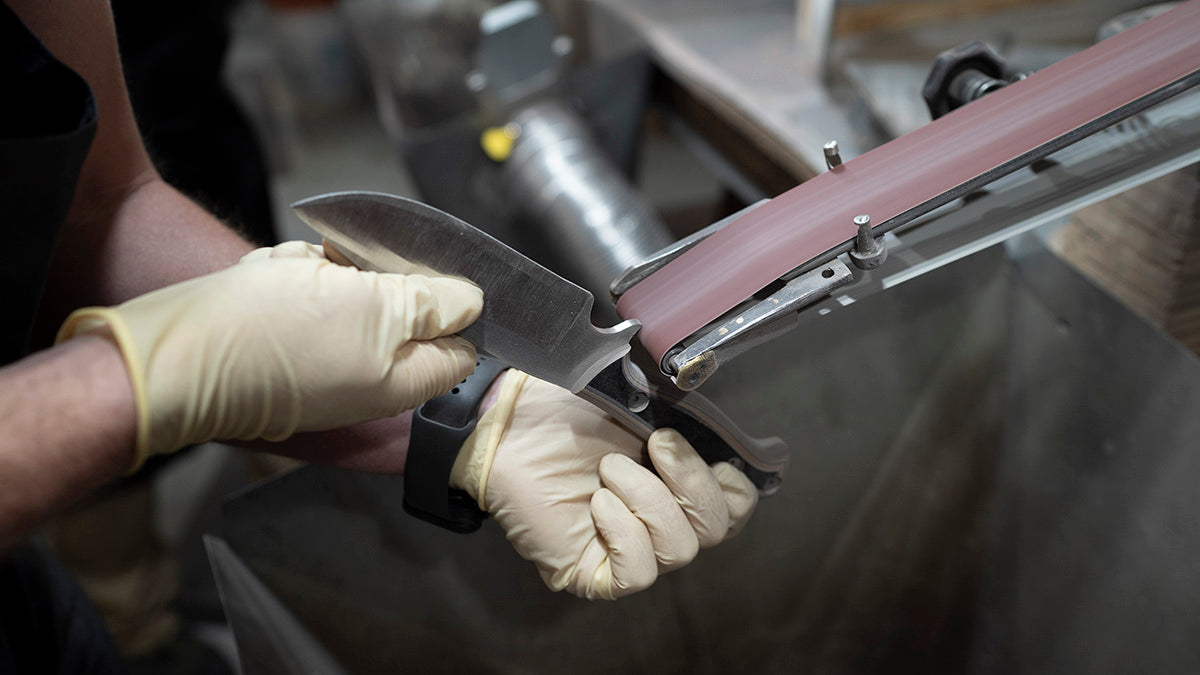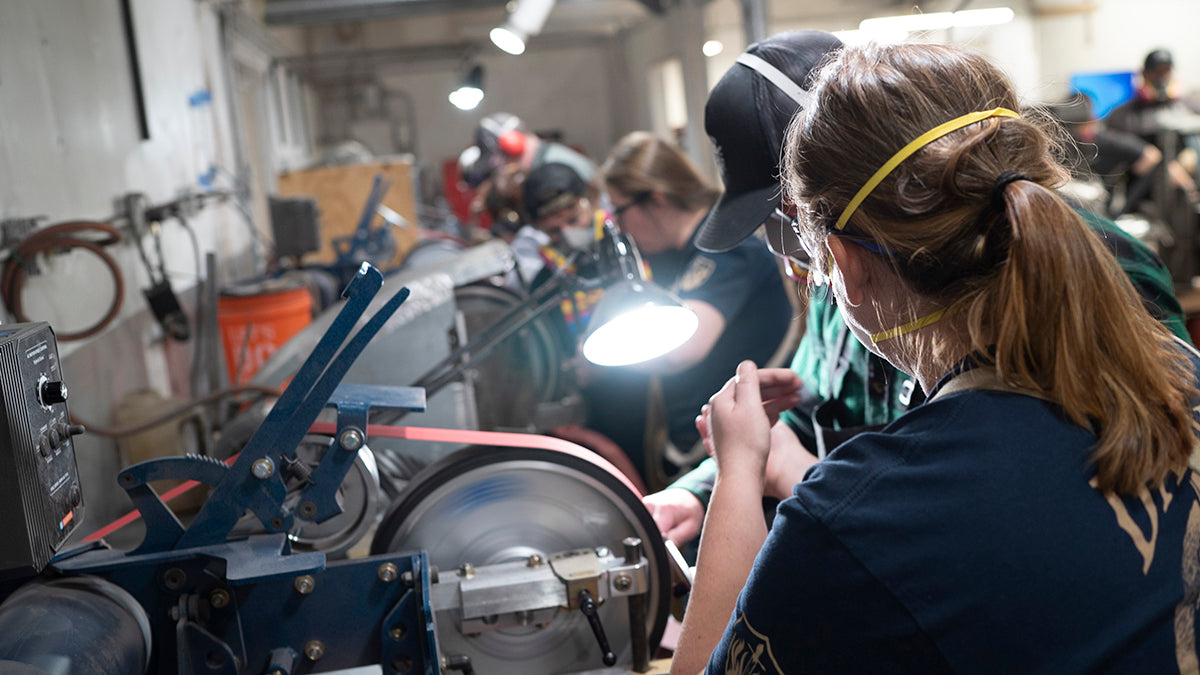 GRIND-IN | March 25-27, 2022: BASIC Class Level
****All Grind-In Deposits are Non-Refundable****
Aspiring knifemakers, start here. We'll walk you through the knifemaking process step-by-step, sharing 35+ years of experience, tips and tricks. Get a feel for the steel, but don't worry about perfection. We got you.
We'll demonstrate the how, why and why nots of hollow grinding, then let you try it yourself on two practice blades
We provide one of our own professionally-ground blades for you to finish your knife with--no need to stress about grinding your blade perfectly the first time!
Get up close and personal with a variety of specialized knifemaking machinery and equipment
We'll professionally heat-treat your knife in our ovens
Cut and shape a G10 handle
Build your own sheath 
Quality instruction by John Roy and Dennis Cook; professional Dawson knifemakers with more than thirty-five years' combined experience 
Take home your own handmade knife
Includes an invite to a family bbq at our home on Sunday, March 27th - chow down and test out your new blade with a fun backyard cut test 
2022 Grind-In Scagel Experience
This was a great experience!! I got to make my very own Scagel-style blade with my own unique flare that fits my hand perfectly. The family here at Dawson enjoy their trade so much that they invite ANYONE to come into their house and learn their trade. They shared their passion and experience with such enthusiasm that when I finished this session I wanted more, more, more!!!
This is a must for anyone that has the slightest interest in learning the knife making trade!
The Brradman
Dawson Intermediate Knife Class
This was my third class with Dawson and every one was a ton of fun and full of good knifemaking instruction. My finished knife was far better than what I was expecting when I signed up and I am very pleased. Dennis and the other members of Dawson created a fun and friendly atmosphere in which everybody learned and progressed. I highly recommend this class for a first class experience in knife making.
Doug Ross
Grind in 2022 Big Bear build.
The Big Bear is a big knife but handles like a midsize. Well balanced and very useful many cutting tasks. The Big Bear is a good camp or hiking knife. My Grind In knife is perfect because I built it! Love it!
2022 Grind in
I had a fantastic time making a Skagel style knife at this year's Grind-in. The Dawson crew did a remarkable job handling everyone and helping us make wonderful, personalized knives. To get of make a personalized Dawson knife with the help of Dennis, John and the rest of the crew one of my favorite experiences. They are great people!
Great knife / knives as usual.
You guys are, and have always been amazing!