Explorer Elite | CPM-3V Steel | Apocalypse Black Finish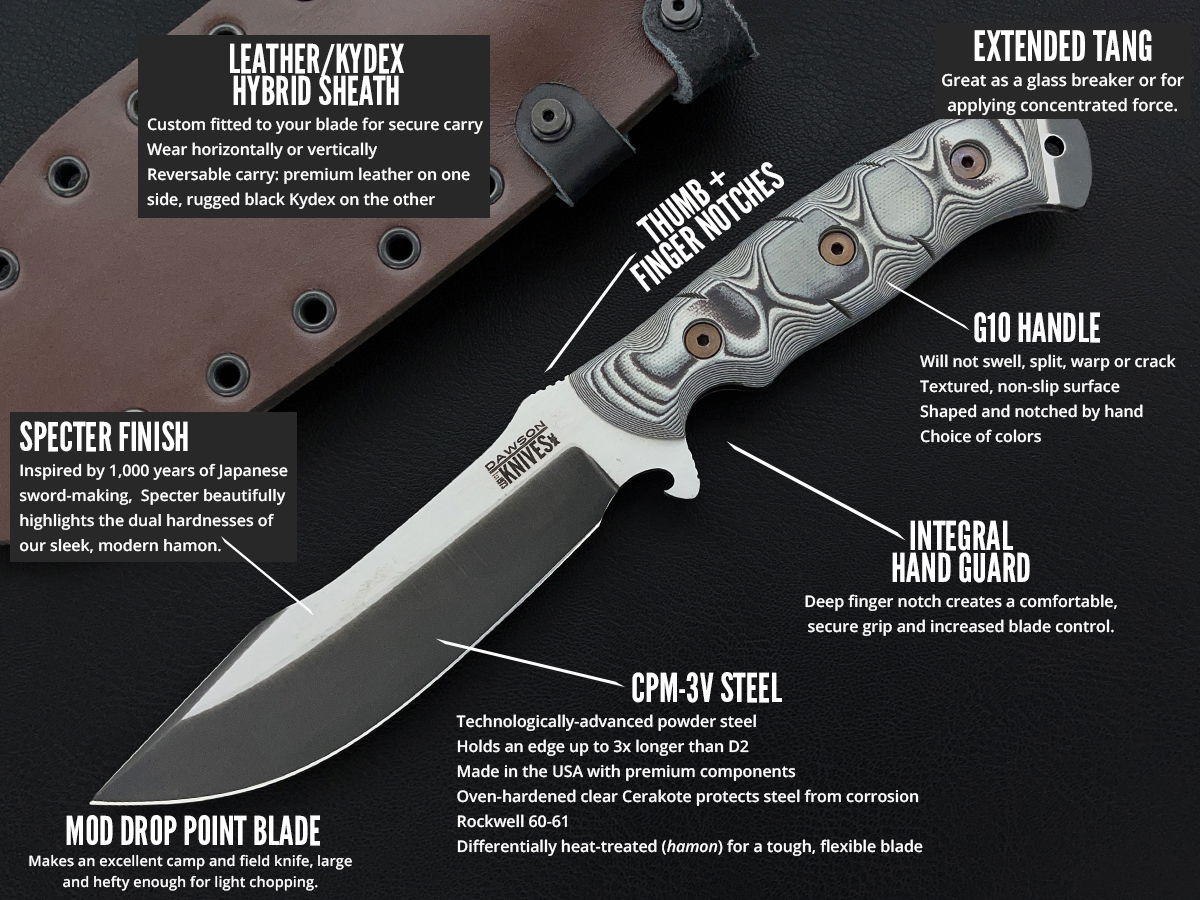 SPECS
100% designed and handcrafted in the USA
.210" CPM-3V American made powder steel
Next evolution in blade steel - edge wear 3x longer than D2
100% American made materials
5.5" blade, 10 3/4" overall
9oz knife only
Heat treated in-house for maximum toughness, durability and edge-holding capability
Rockwell 60-61
Deep finger choil, thumb ramp allow improved control
Beautiful two-toned Specter finish
Industry-leading clear Cerakote© finish protects your blade from corrosion
Textured G10 handle will not swell, split, warp or crack
Choice of handle colors
Custom fitted Leather + Kydex sheath for carry on belt or backpack
Thumb and finger rests for control and safe handling
Lifetime free resharpen
Protected by Dawson Knives' Common Sense Guarantee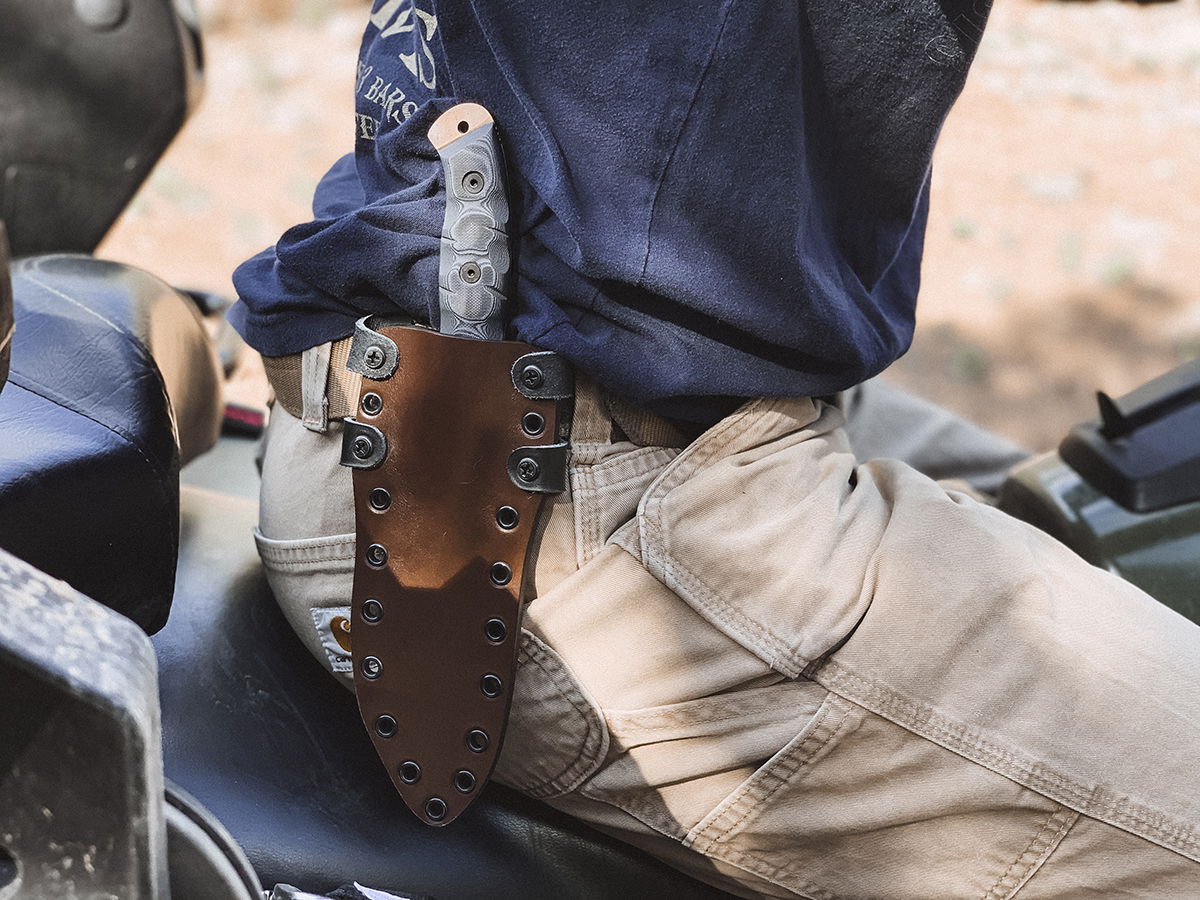 EXPLORER ELITE
The Explorer Elite is the knife to reach for on your next big game hunting trip!

Features a sturdy point for piercing and a fine edge and deep belly for skinning and slicing, as well as a prying tool on the extended tang that can be used as a screwdriver or for blunt force.

Heavy-duty enough for camp chores, wilderness survival and shelter building, the Explorer Elite is the ultimate one stop shop.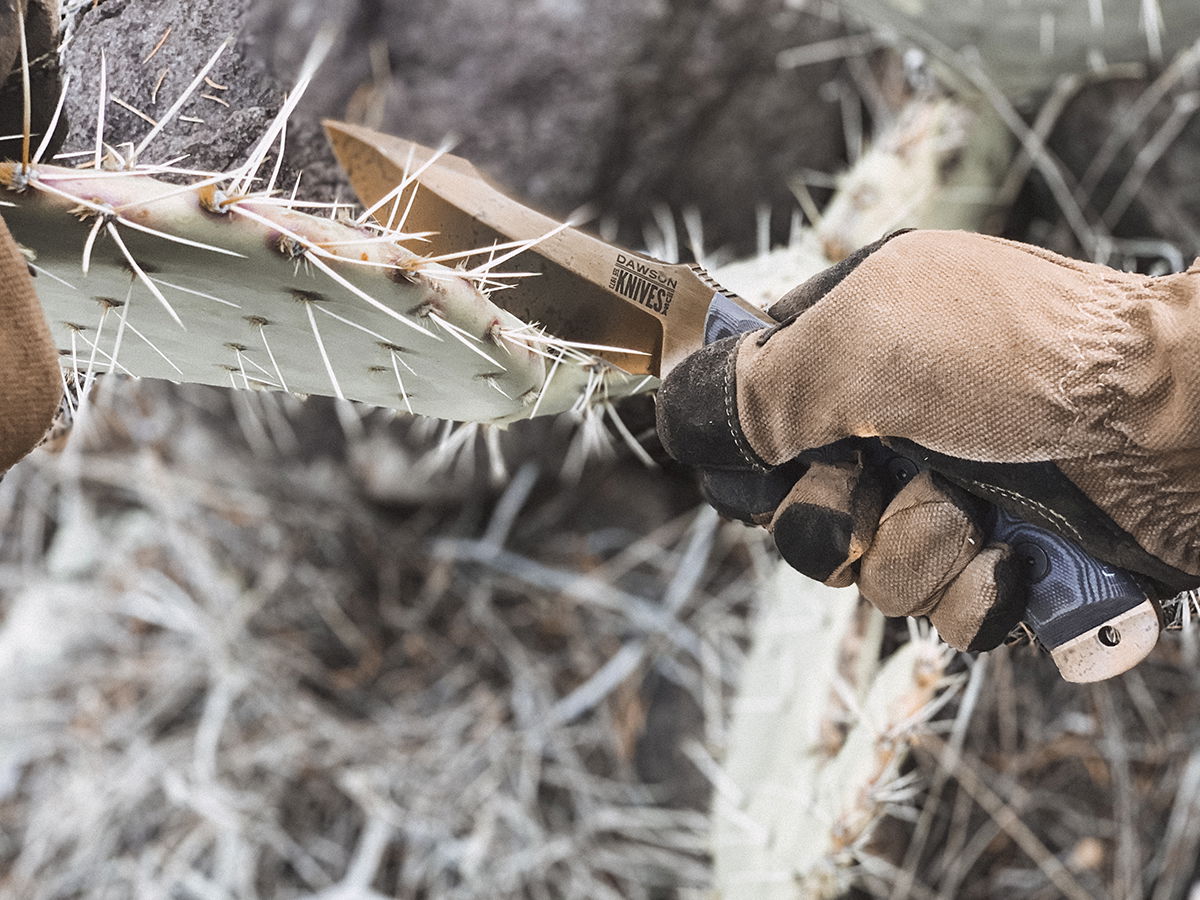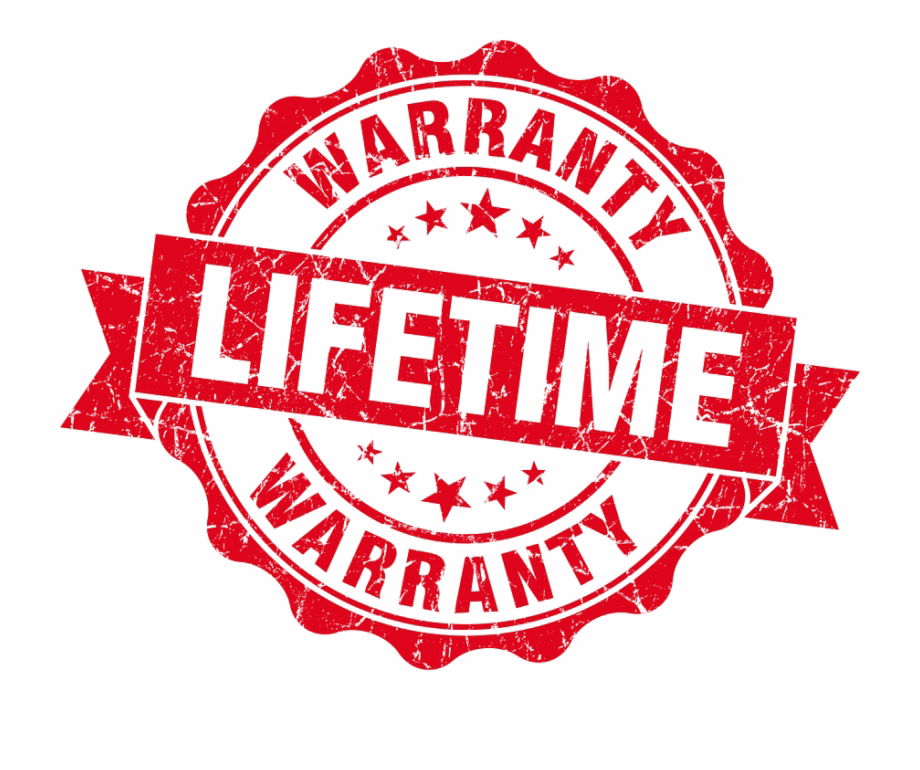 Our family has been handcrafting custom knives and swords for almost 50 years. We've built our reputation on the consistent excellence of our blades.
Full Warranty

FREE SHIPPING IN THE LOWER 48
Your order ships free anywhere in the contiguous United States!
Buy Now
WHAT OUR CUSTOMERS SAY
Hundreds of 5-star reviews
"Quality and craftsmanship seem to be spot on. You can tell by just holding it that these guys are serious about their trade. I won't look elsewhere."
- Len M., Los Angeles, US
"I'm new to this world. Haven't had a chance to use the CPM/3V I got yet, but it looks and feels great. Very reasonably priced. The Dawson folks are pretty cool too. 😎"
- Neal MC., Fountain Valley, US
"Purchased the CPM-3V Explorer Elite. The quality and superb craftmanship is apparent. Will definitely be buying more from Dawson in the future!" --Daniel., Andersonville, US
SPECS:

100% designed and handcrafted in the USA
.210" CPM-3V American made

 

powder steel
Next evolution in blade steel - edge wear 3x longer than D2
100%

 

American made materials
5.5" blade, 10 3/4" overall
11oz knife only / 16oz including sheath 
Heat treated in-house for maximum toughness, durability and edge-holding capability
Rockwell

 

60-61
NEW LIMITED EDITION rough and rugged Apocalypse Black finish, inspired by the gritty textures of the urban jungle
Deep finger choil, thumb ramp allow improved control
Textured

 

G10 handle

 

will not swell, split, warp or crack
Custom fitted

 

Leather + Kydex sheath

 

for carry on belt or backpack
Thumb and finger rests for control and safe handling
Lifetime free resharpen
Protected by Dawson Knives'

 

Common Sense Guarantee
Simply Amazing
Yet another knife that exceeds exceptionalism. If your're into knives look no further than Dawson. Trust me I know, I have purchased so many high end knives over the years and I will NOT purchase a fixed blade knife from anyone else than Dawson. Get one and you will see.
Explorer Elite
I am a firm believer that you get what you pay for. Good is not cheap and cheap is not good. The balance of this knife, the way it fits in my hand and the razor sharp edge... cannot say enough about it! A masterpiece. It took a while to order one; every time I tried ordering they were always out of stock; worth the wait. I also cant say enough about their customer support, Kika was extremely helpful!
God Bless!
Thanks again
Awesome work, and a flathead screwdriver on the end as well! Thank you for making wonderful SHARP, Quality blades this is now my third and counting, will be sure to order more as $ allows Lord willing, happy to support a Christ centered business!!! Would love to work for you guys someday and learn the trade/craft. God bless you guys!
Beautiful knife!
Wickedly sharp, a fine work of art I will treasure. Thank you for such fine craftsmanship!
A Magnificent Knife
This NEW EXPLORER ELITE Tan & Black (MagnaCut Stainless Steel) knife is beautifully balanced and exhibits tremendous quality.
The substantial knife blade is well constructed and cuts like a razor blade. My hand feels perfectly comfortable as the knife conforms wonderfully to my grip with loads of safety featured throughout.
The coloring on the blade & handle grip are quite stunning. The sheath is also top-quality and securely rugged. This is a Knife for Life!
Incredible craftsmanship
Everything about this knife is perfect, balance and feel in your hand. I really like the color combination of Arizona Copper with the Orange/Black handle. I'm very happy to support this American company