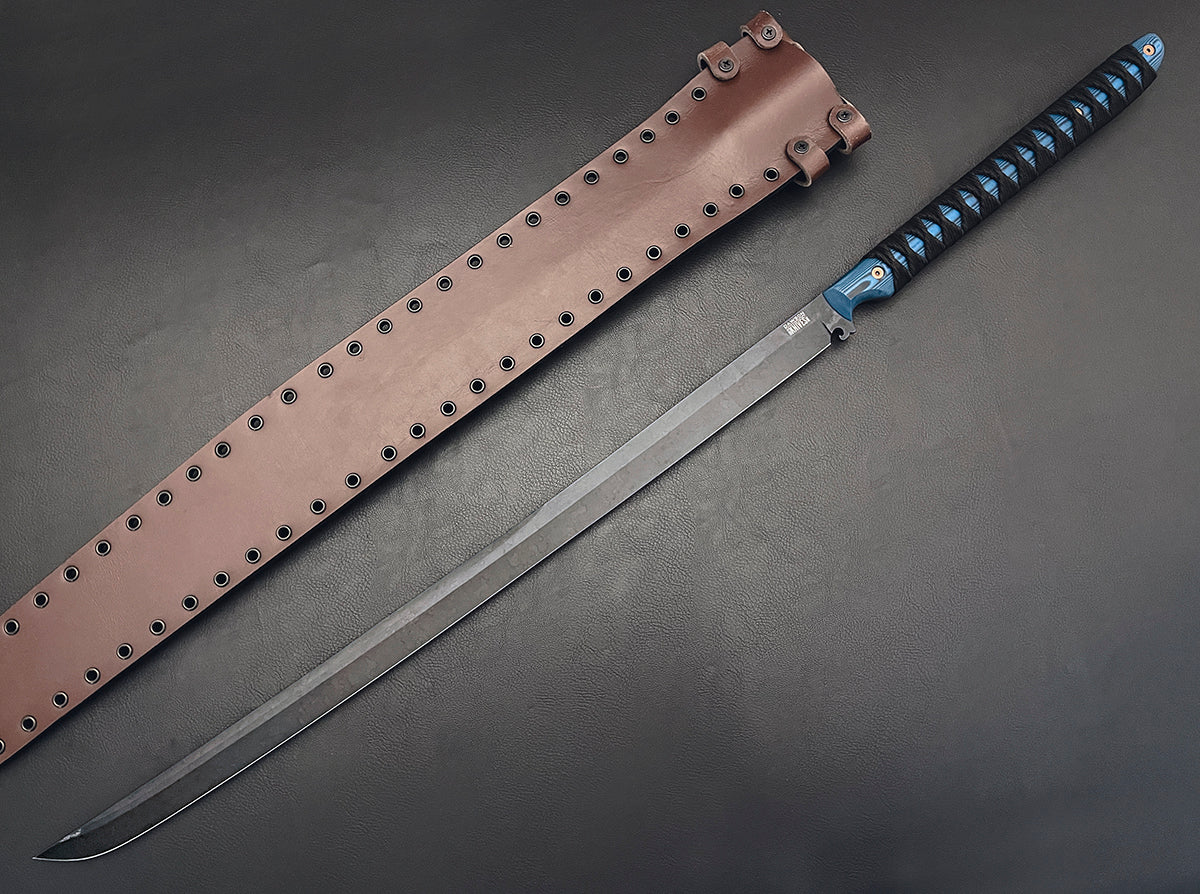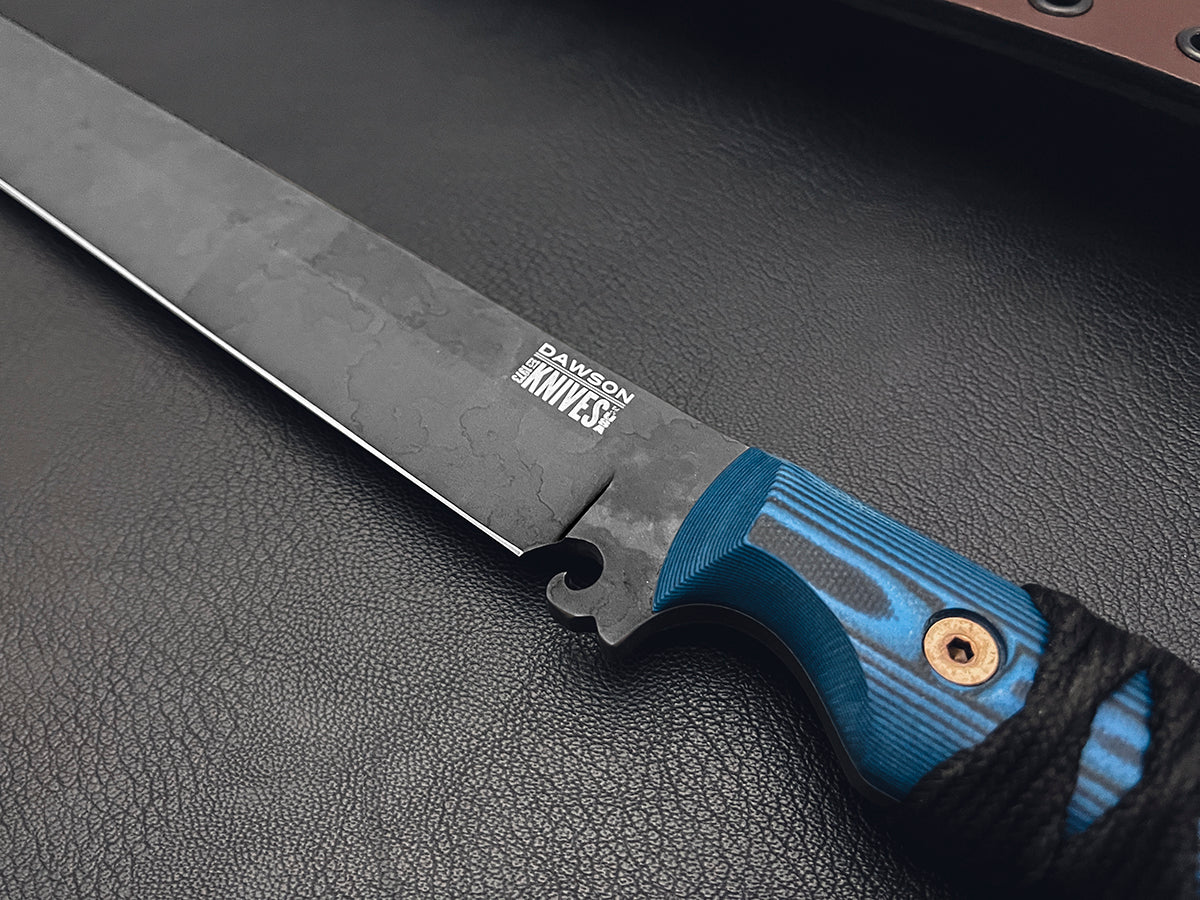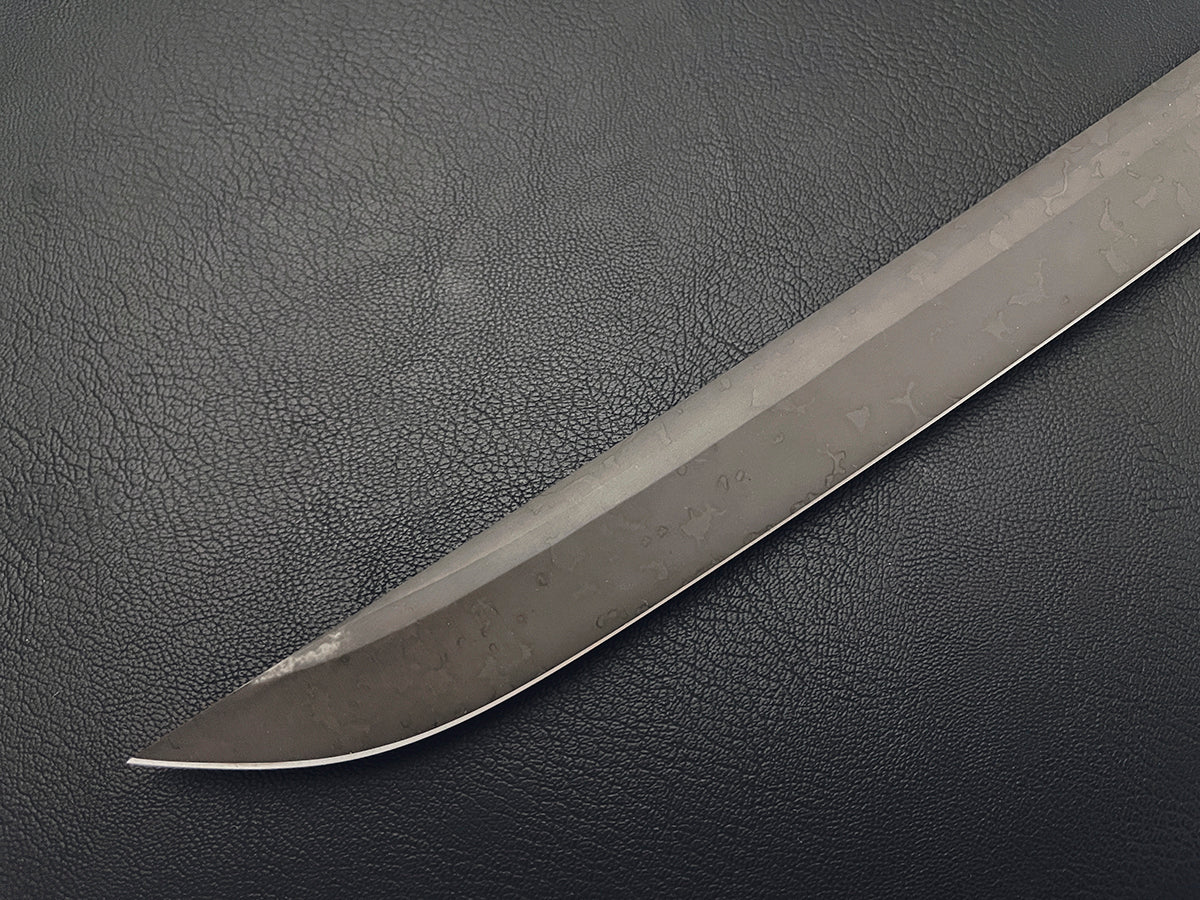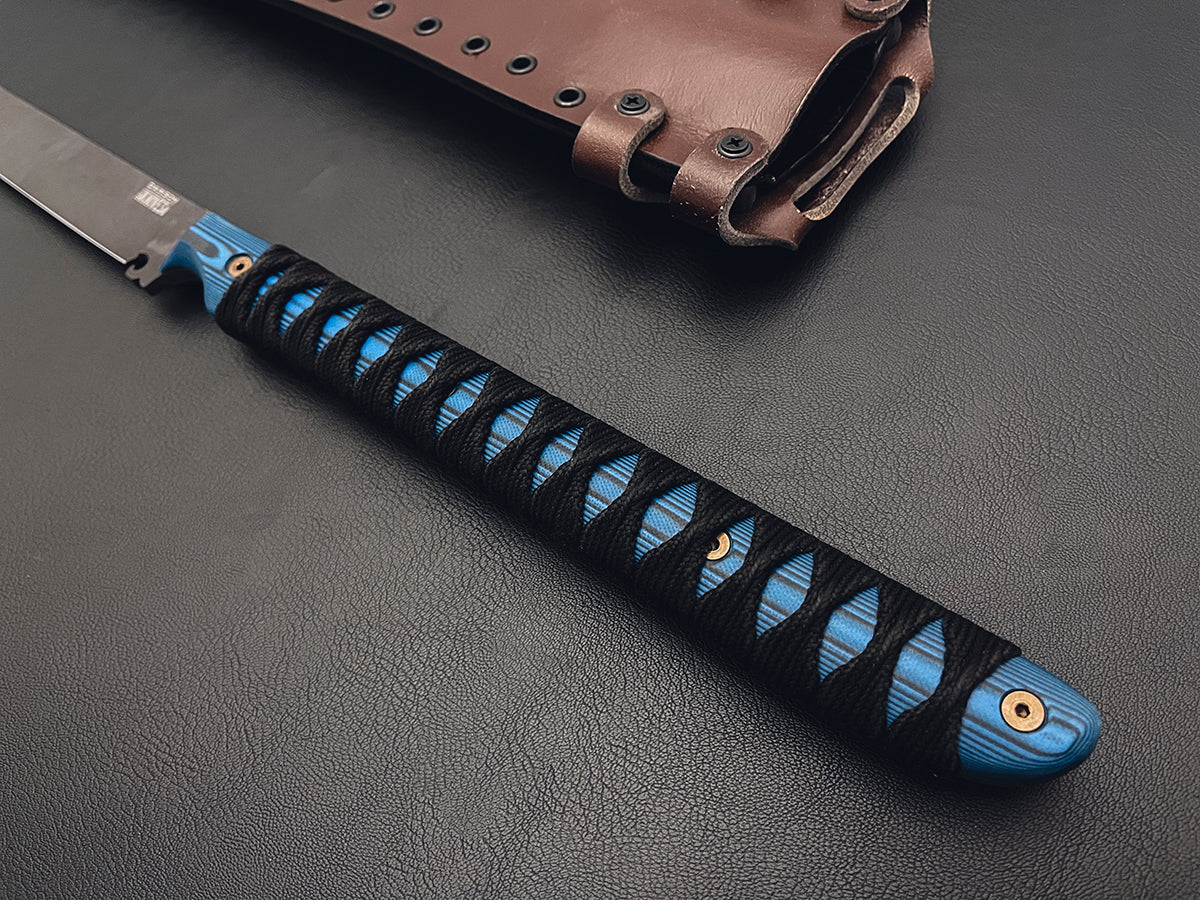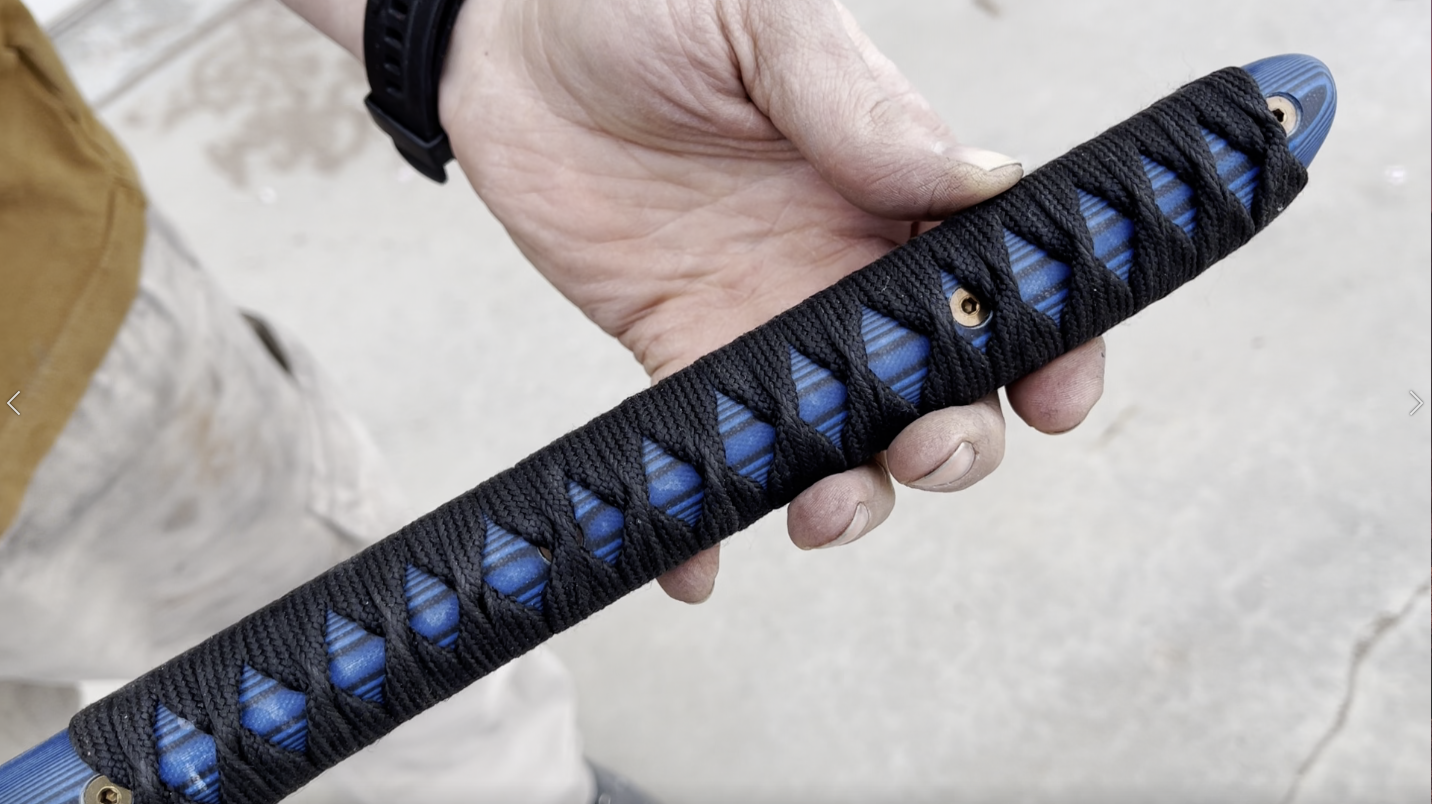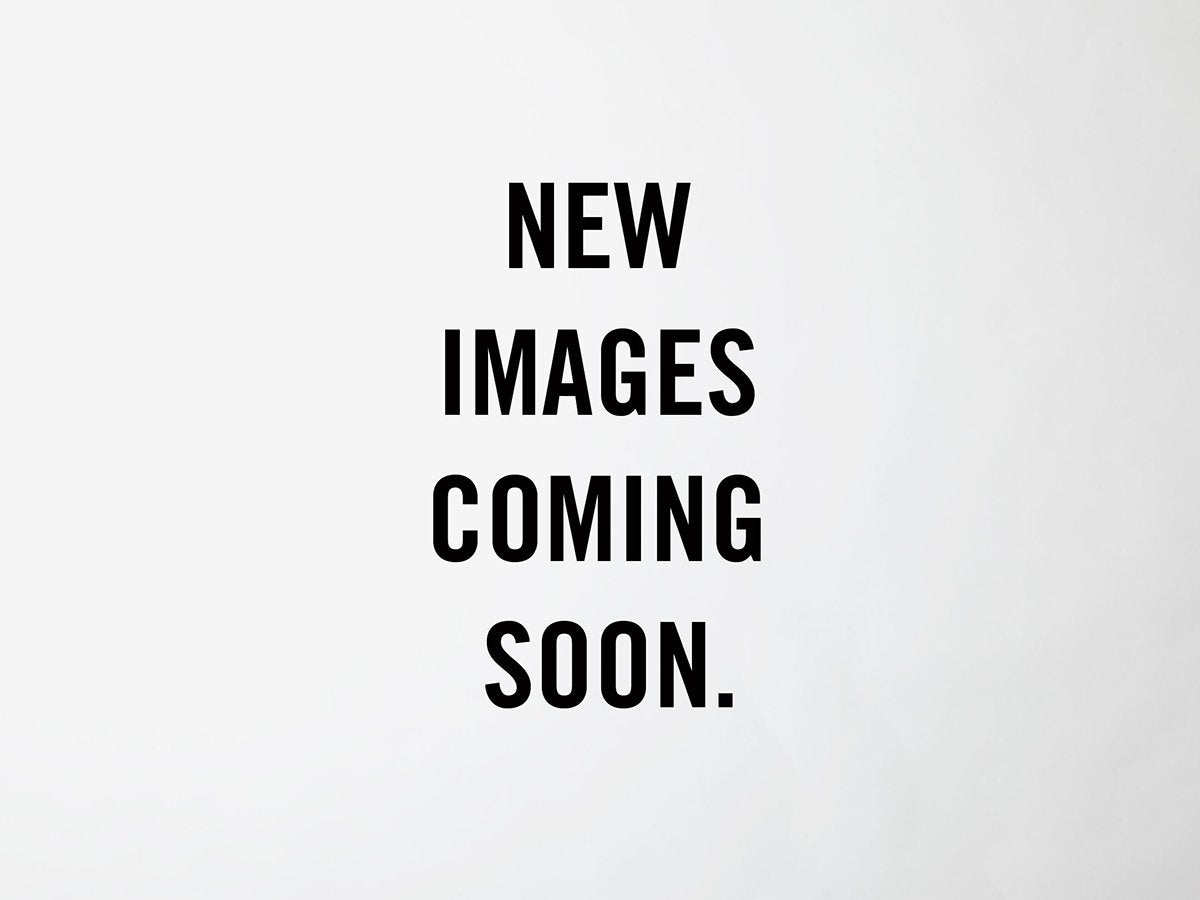 Dark Knight 23 3/4" | Apocalypse Black Finish | CPM MagnaCut Shinobi Sword
HANDLE COLOR:
RED + BLACK G10
SPECS:
Rough and rugged Apocalypse Black finish, inspired by the gritty textures of the urban jungle
100% designed and handcrafted in the USA
.210" CPM MagnaCut American made

 

stainless

 

powder steel
Next evolution in blade steel - edge wear

 

2x longer

 

than

 

CPM-3V
Heat treated in-house for maximum toughness, durability and edge-holding capability

Rockwell 61-62
Clear, baked-on Cerakote© layer for added

 

protection against staining and corrosion
Choice of G10 handle colors

Traditional Japanese-style interlocking wrap in black cotton silk
Unsharpened top edge for balance and penetration
Custom fitted sheath

Lifetime free resharpen included
Protected by Dawson Knives' Common Sense Guarantee
Description: The swords of the legendary Japanese shinobi were simple, straight-edged blades devoid of ornamentation, often made by the assassin himself using the simplest of tools and the crudest of materials. The Dark Knight swords are inspired by this pragmatic approach: simple, elegant, yet highly effective tools.

Blade: 23 3/4"
Overall: 35 1/2"
Beautifully dangerous
Surprising lighter and better balanced than a traditional Wakisashi of same length I own. This thing is serious business! Razor sharp and just beautifully designed.
Best of them All
In my experience, the only thing better than getting a high quality knife from Dawson Knives is getting a righteous sword from Dawson Knives. I have purchased 4 swords and 4 knives so far and this one is my favorite. If this ever becomes available again, I will buy another one. I am buying these because I have four boys and when the crap hits the fan (and that day is coming soon), we need to protect ourselves. We read the scriptures daily and we got the memo. The word "sword" appears over 600 times. For thousands of years, the sword was the most effective weapon for self defense. Guns are great...until the ammo runs out. And, a sword or knife is a better weapon than a gun in close quarters anyway. To be clear, we have guns and lots of ammo...but I sleep better at night knowing that we have real, live, functional swords and the swords from Dawson Knives are the real deal. They really are special. And, these swords are literally going to be worth their weight in gold soon.