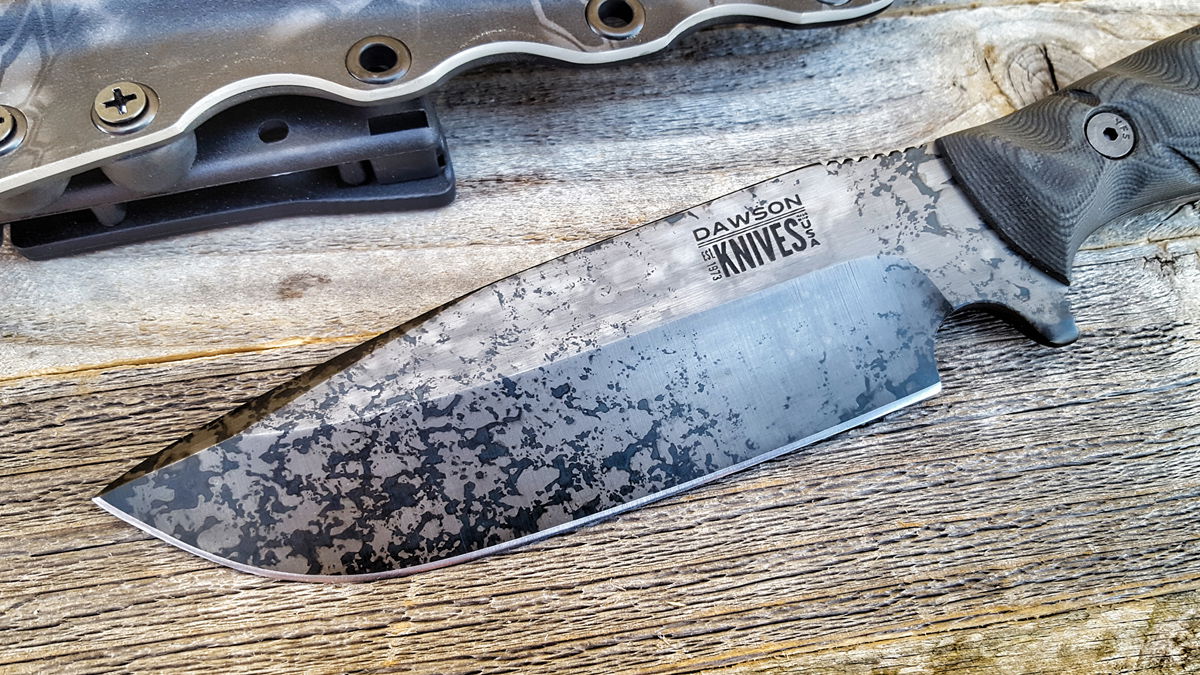 Sleek, modern gray highlights the subtle texture of raw steel. Available with the OD GREEN or BLACK G10 color options.

We use .209 (approx. 3/16") 80CrV2, a German-rolled high carbon alloy steel for the Big Bear. 80CrV2 is tough and durable, made to take a lickin' and keep on tickin'.

Our proprietary blade finishes allow the color, richness and texture of the raw steel to shine through. None of our finishes are painted on - what you see is in the steel itself.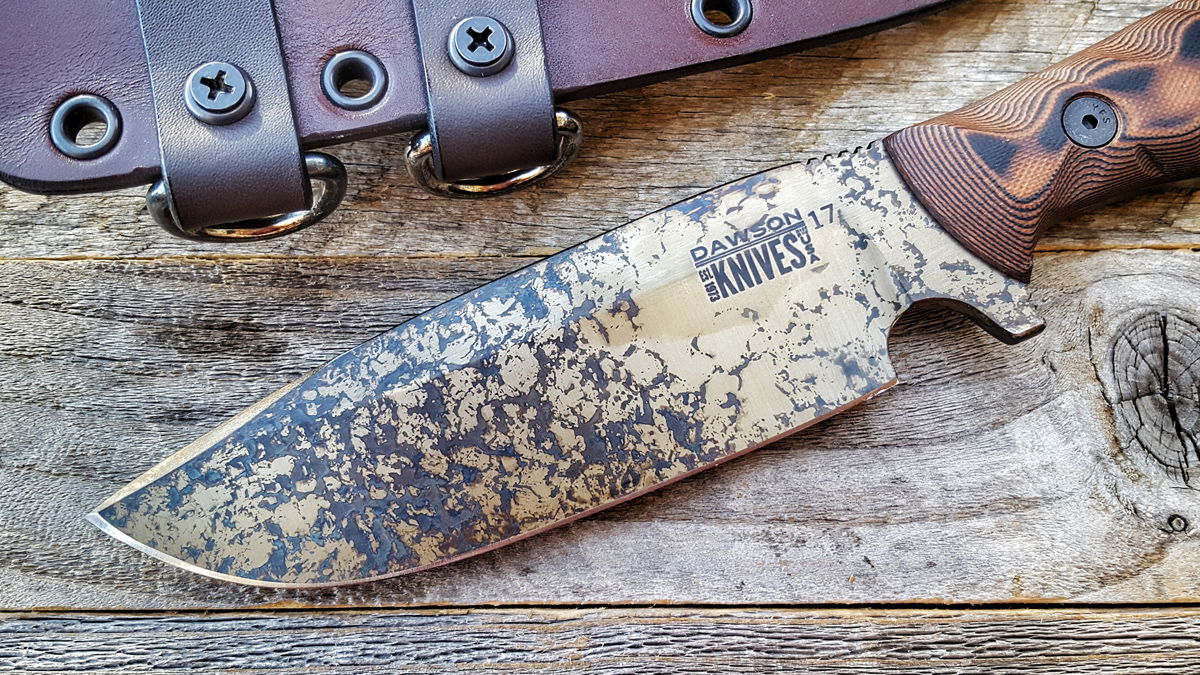 The rich, warm tones of this finish range from pale gold to warm amber. Available with the BLUE + BLACK, RED + BLACK and ORANGE + BLACK color options.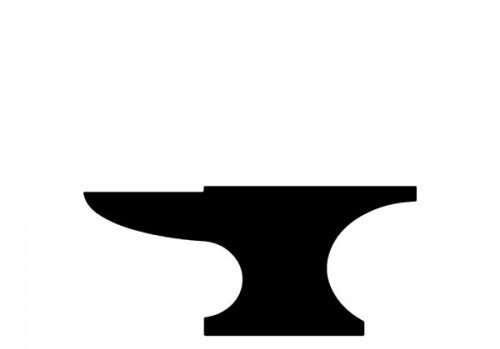 We're constantly researching the latest advances in materials and technology to deliver you the best custom knife available.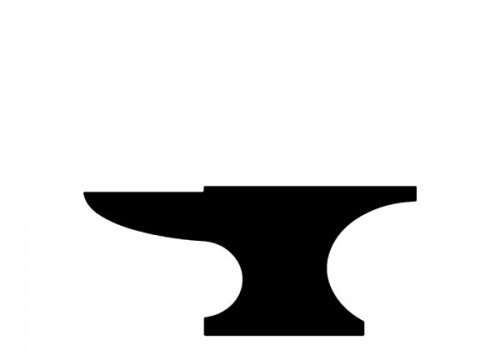 Our family has been building quality custom knives for over 45 years. We do all of our own work in-house, from blade cutout to heat-treat, sheaths and sharpening.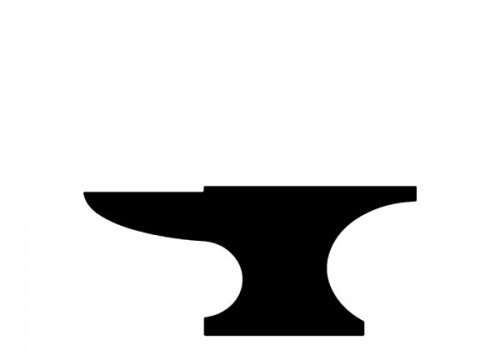 Since 1973, we've built our name on trust and craftsmanship. We guarantee every knife we sell for a lifetime.
HANDLES
Each of our premium G10 handles is cut, textured and shaped by hand for outstanding comfort and usability.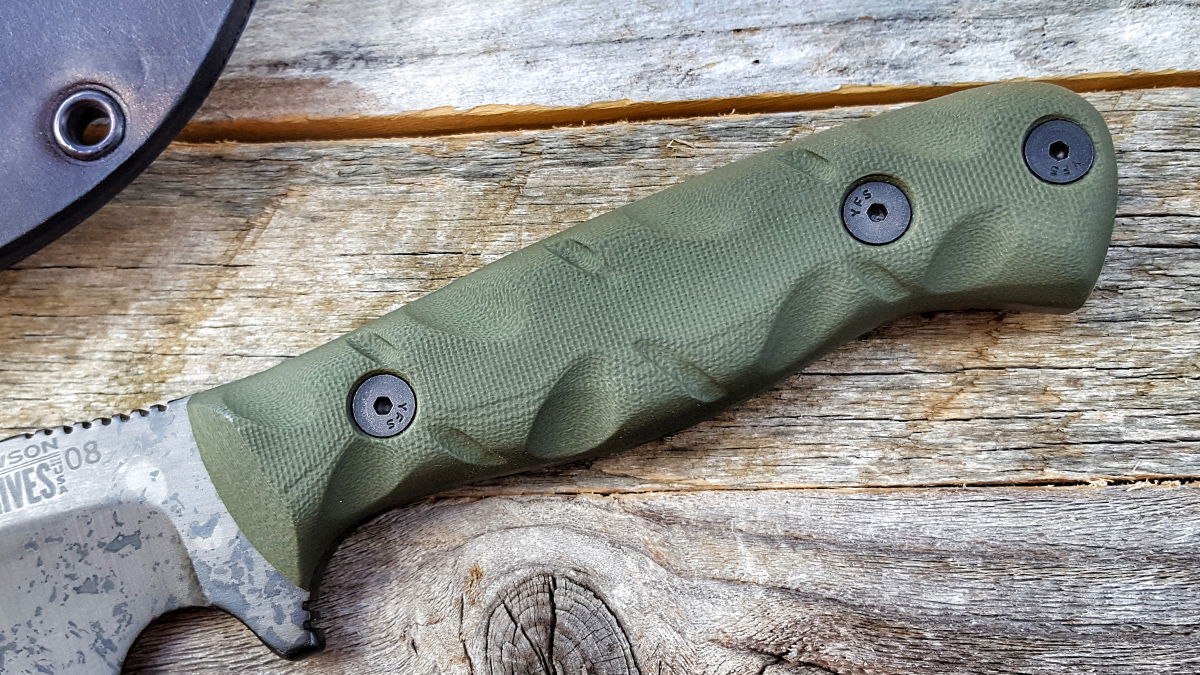 Available with Hellcat Blade Finish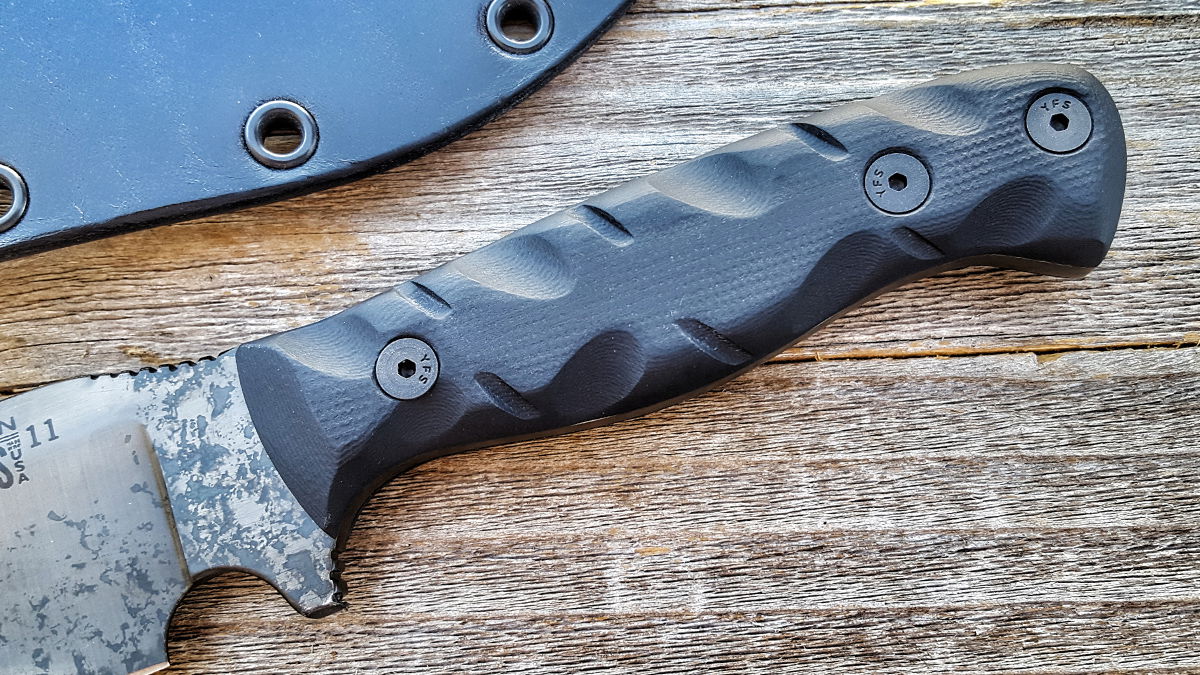 Available with Hellcat Blade Finish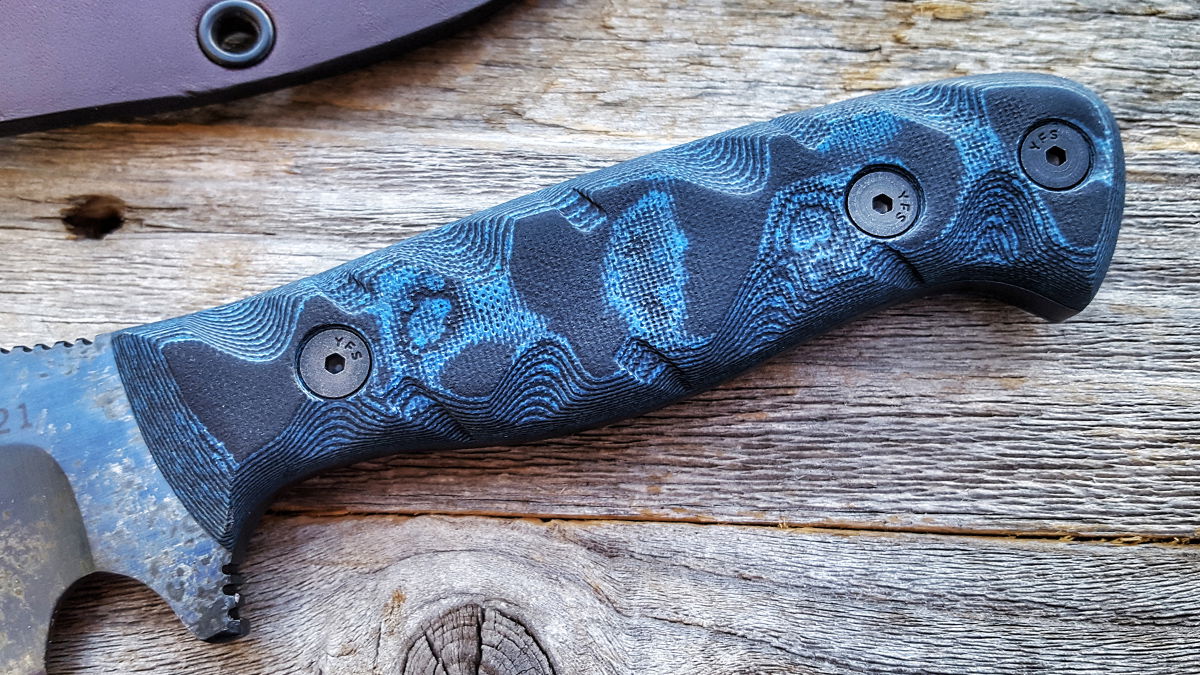 Available with Hellcat GOLD Blade Finish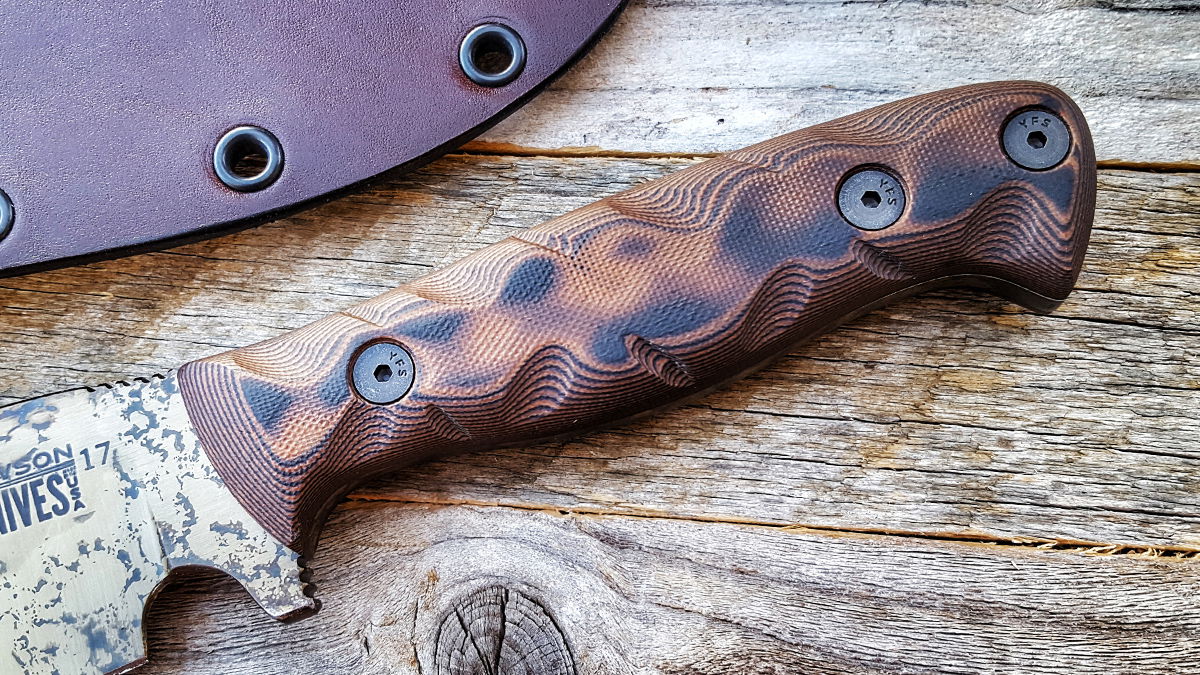 Available with Hellcat GOLD Blade Finish
PROUDLY MADE IN AMERICA
Three generations of our family work together in our knife shop near Prescott, Arizona. We're proud to be real American craftspeople.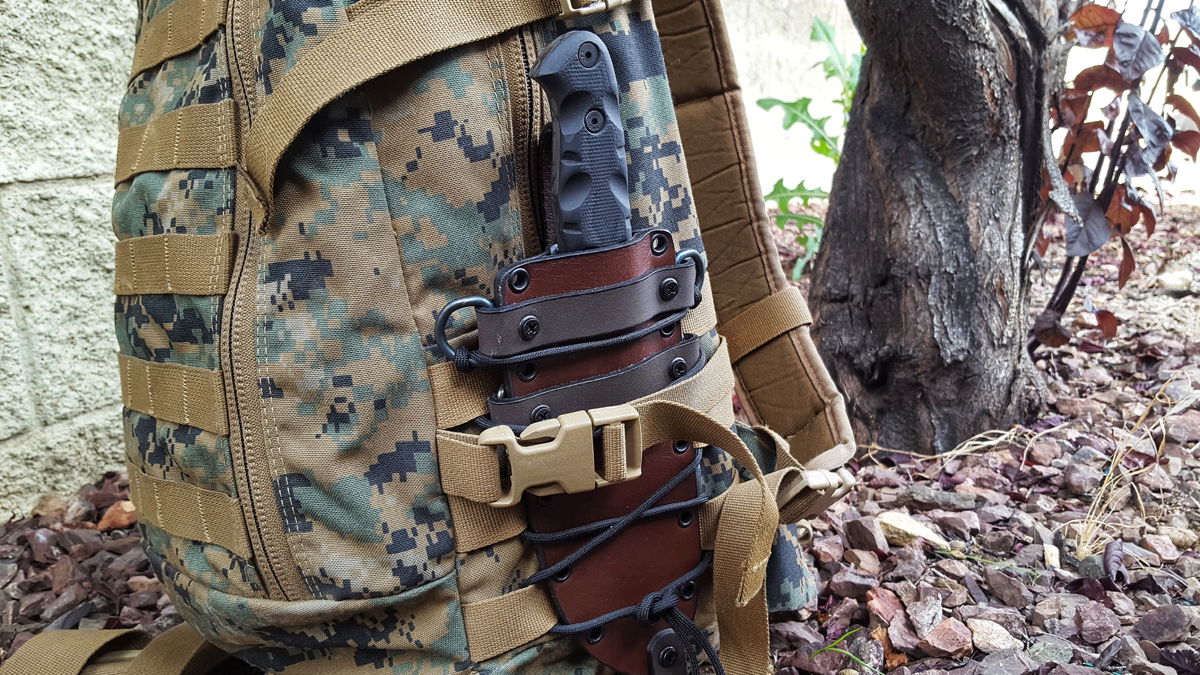 SHEATHS
The Big Bear comes with our new leather/Kydex hybrid sheath system. This sheath has a premium, rich brown leather face and a heavy-duty black Kydex back, custom-fitted to each individual blade. It can be worn upright or horizontally, and features removable rigging straps for carry on a backpack or vest.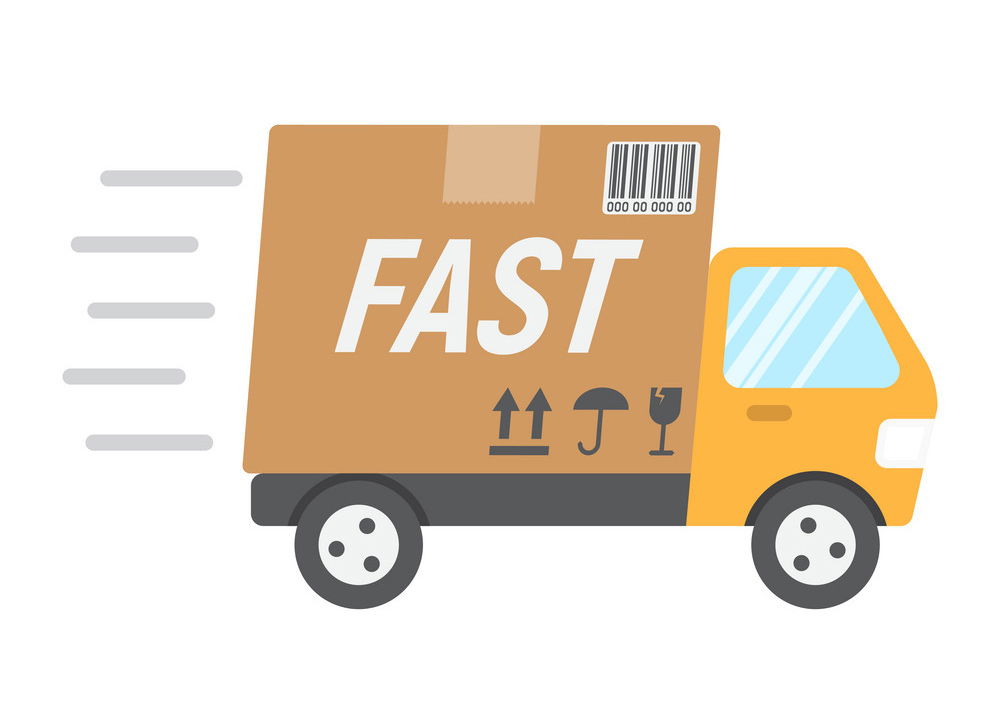 FREE SHIPPING
Order now - limited inventory available!
"Nice knife. The (Big Bear) is razor sharp, great coloring and sheath. I can't wait for my next one."
-- Edgar B. (La Crosse, US)
"Purchased the Big Bear and love it. Feels so solid in my hand and robust
enough for camp chores with a deep belly that could be used for skinning. Well made and razor sharp out of the box."
-- Ian L. (Evansville, US)
"Balance is excellent...I really can't put into words how comfortable the Big Bear is."
-- Ryan B. (Queen Creek, US)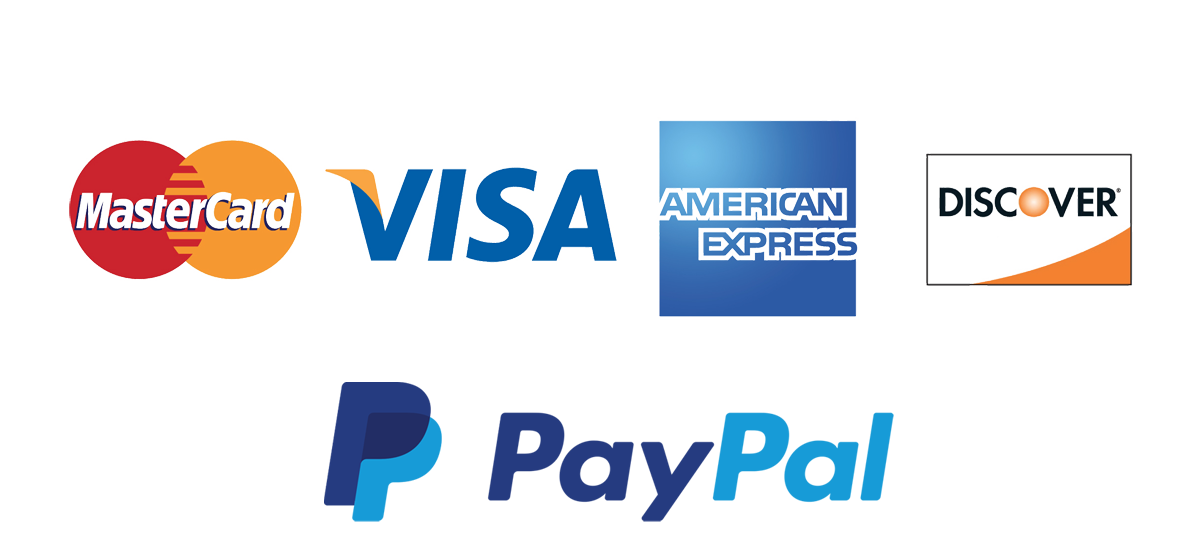 We accept all major credit cards and PayPal. We also offer
interest-free
,
no credit check layaway
through
Lay-Buy
!