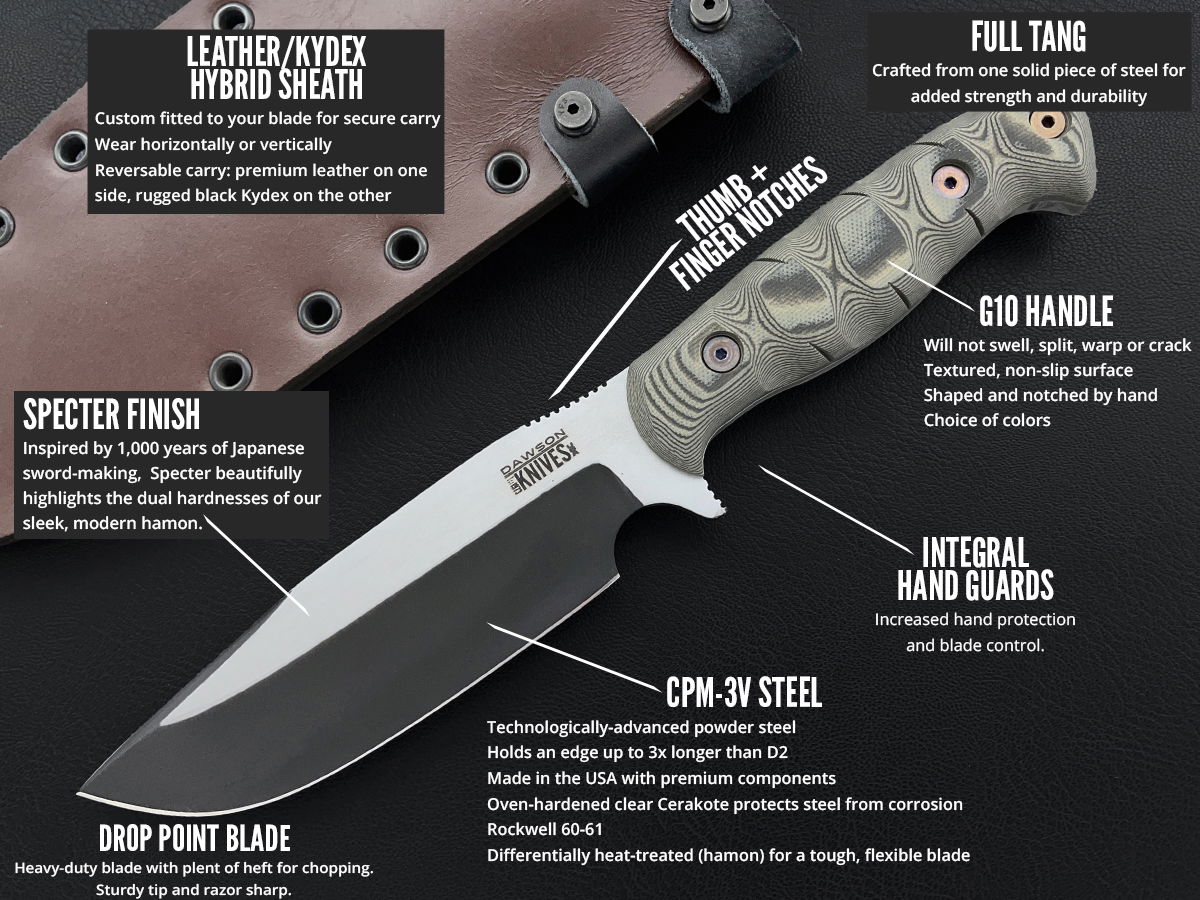 SPECS
100% designed and handcrafted in the USA
.210" CPM-3V American made powder steel
Next evolution in blade steel - edge wear 3x longer than D2
100% American made materials
5.5" blade, 10 3/4" overall
Heat treated in-house for maximum toughness, durability and edge-holding capability
Rockwell 59-60
Balanced as a superior chopper and camp knife
Beautiful two-toned Specter finish
Textured G10 handle will not swell, split, warp or crack
Industry-leading clear Cerakote© finish protects your blade from corrosion
Custom fitted Leather + Kydex sheath for carry on belt or backpack
Thumb and finger rests for control and safe handling
Lifetime free resharpen
Protected by Dawson Knives' Common Sense Guarantee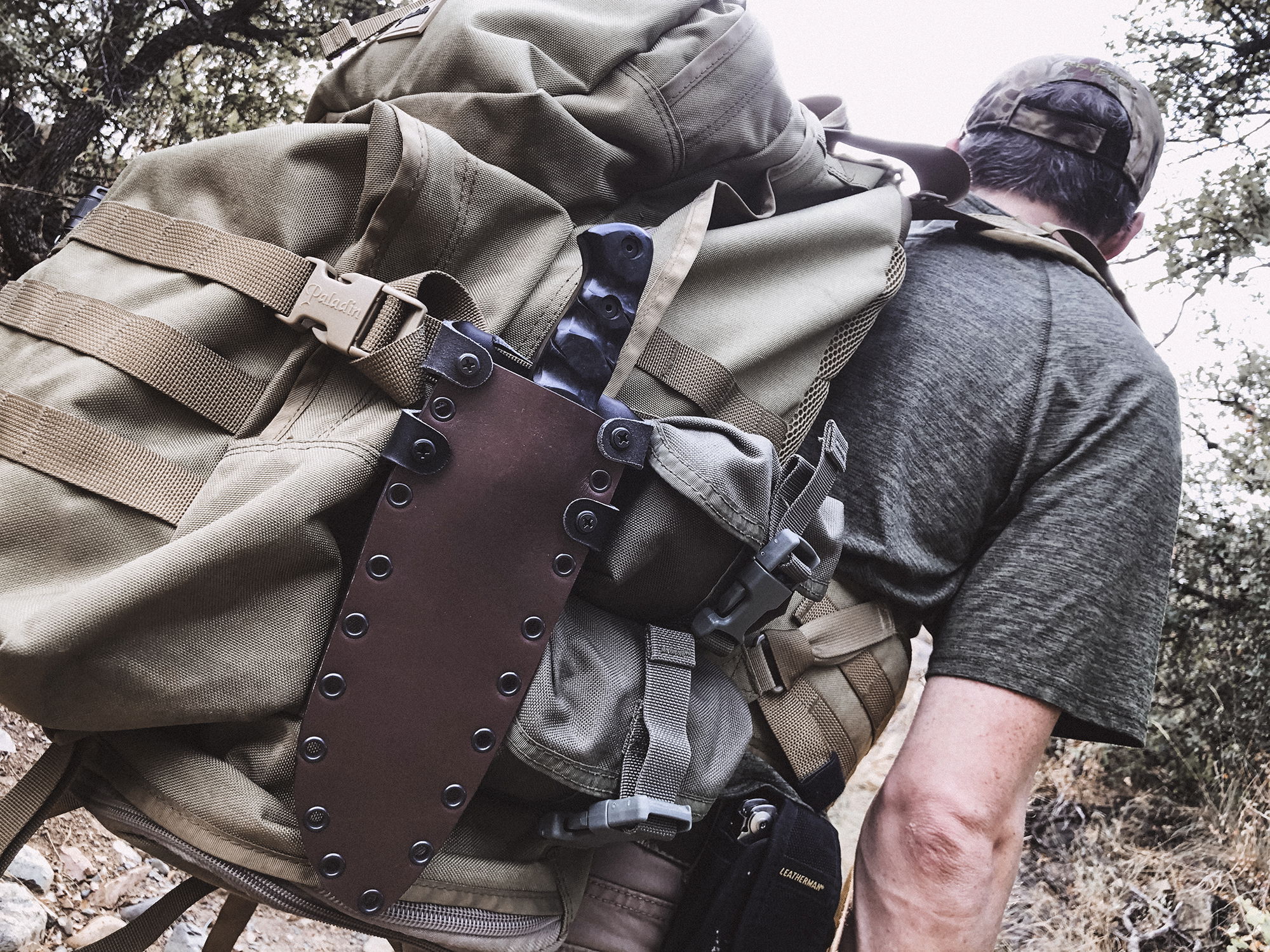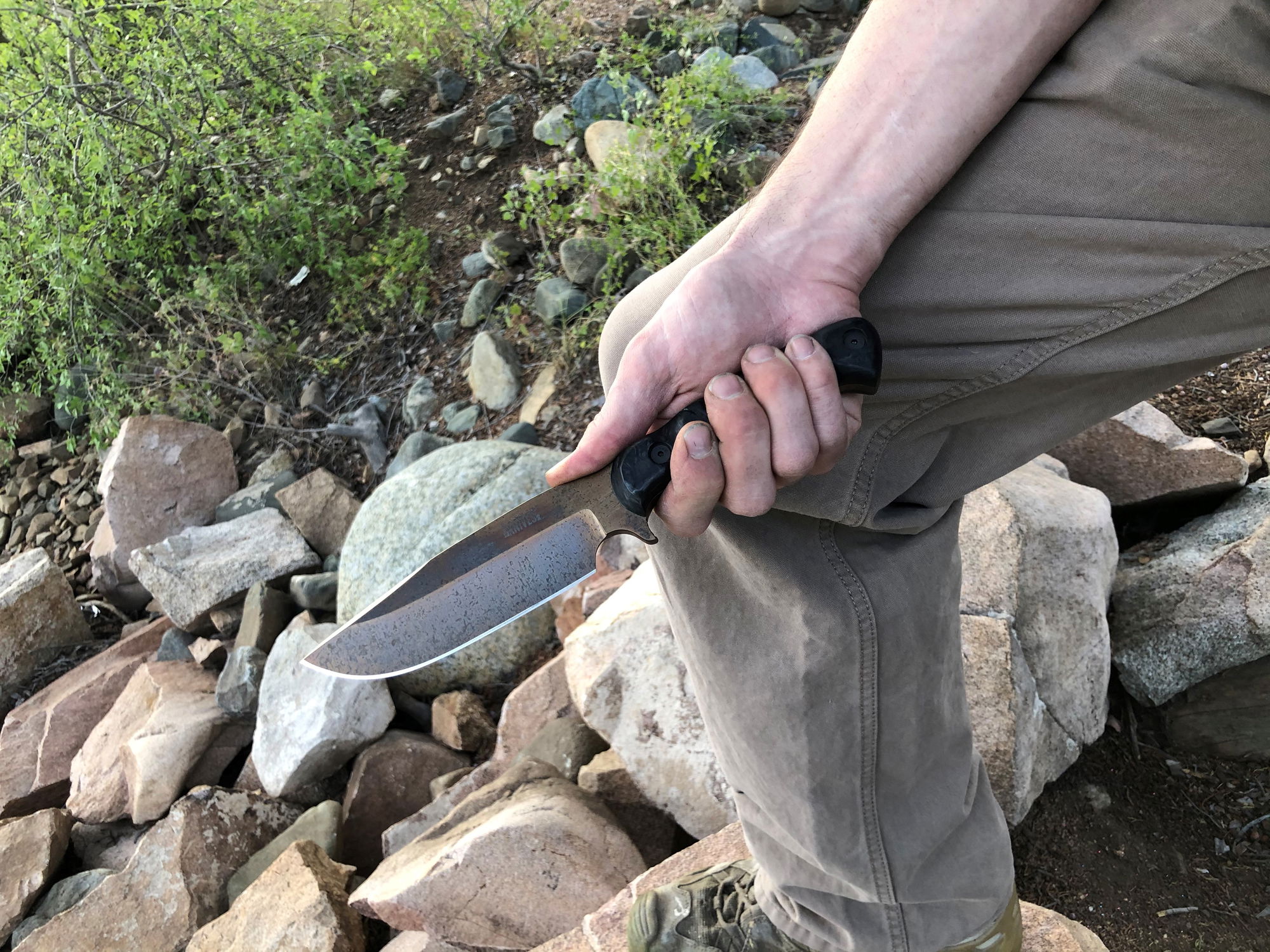 BIG BEAR
Don't get in the way of this bear's paw! The generous, beefy blade on the Big Bear has plenty of heft to power your way through camp chores, chopping, shelter building and game quartering.
"I picked up the Big Bear and realized that this was the knife to have when I am out hiking in the woods. This will make a great camp/hike/bushcraft blade. The handle is fantastic and the sheath works with a dash of class."
"Fantastic knife. Beautiful finish and scales. Almost too pretty to use. Very sharp. Feels good in the hand and a good weight."
"I've been following Dawson for some time and I decided to finally purchase a blade as gift for my father. I'm super impressed with the quality and finish. Incredible attention to detail. I'm sure he'll love it!"