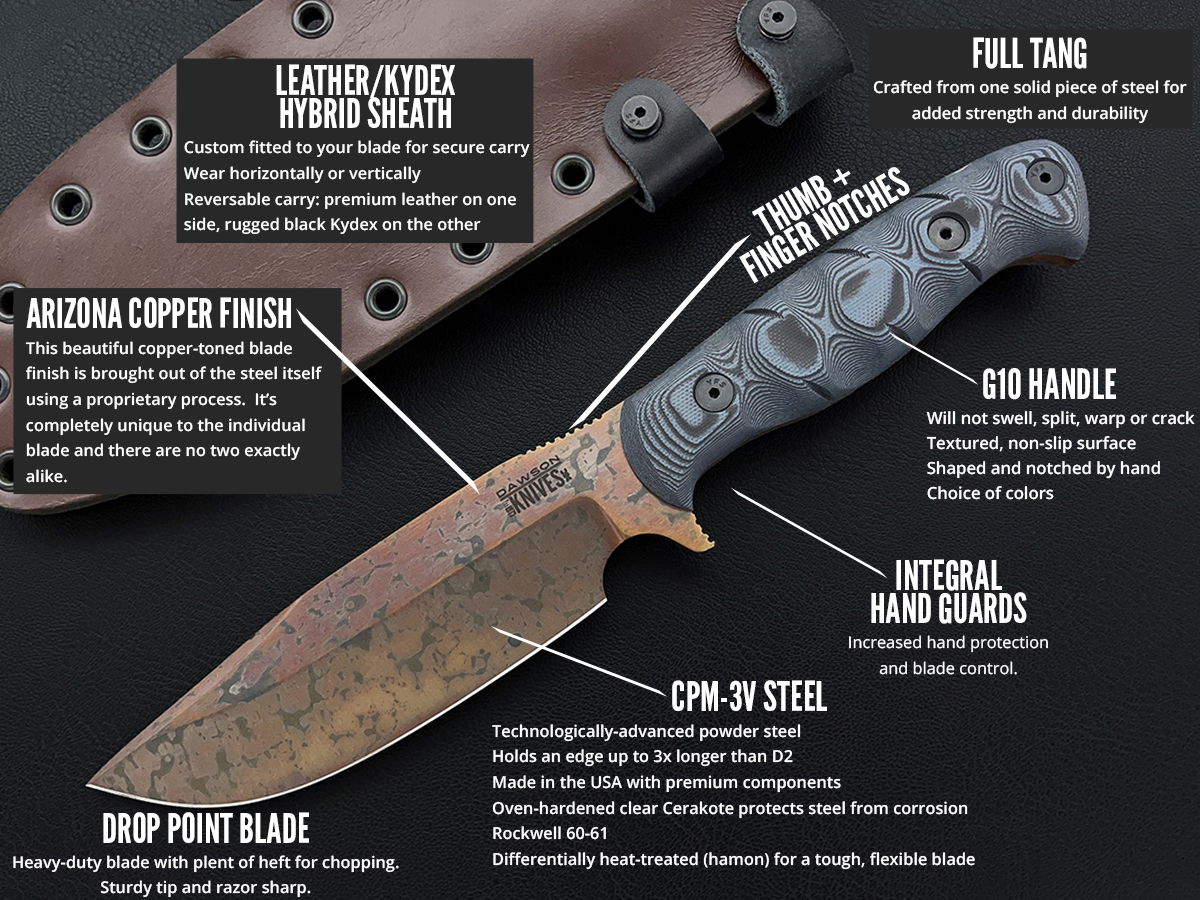 SPECS
100% designed and handcrafted in the USA
.210" CPM-3V American made powder steel
Next evolution in blade steel - edge wear 3x longer than D2
100% American made materials
5 1/2" blade, 10 3/4" overall
Heat treated in-house for maximum toughness, durability and edge-holding capability
Rockwell 59-60
Balanced as a superior chopper and camp knife
Arizona Copper finish
Industry-leading clear Cerakote© finish protects your blade from corrosion
Textured G10 handle will not swell, split, warp or crack
Custom fitted Leather + Kydex sheath for carry on belt or backpack
Thumb and finger rests for control and safe handling
Lifetime free resharpen
Protected by Dawson Knives' Common Sense Guarantee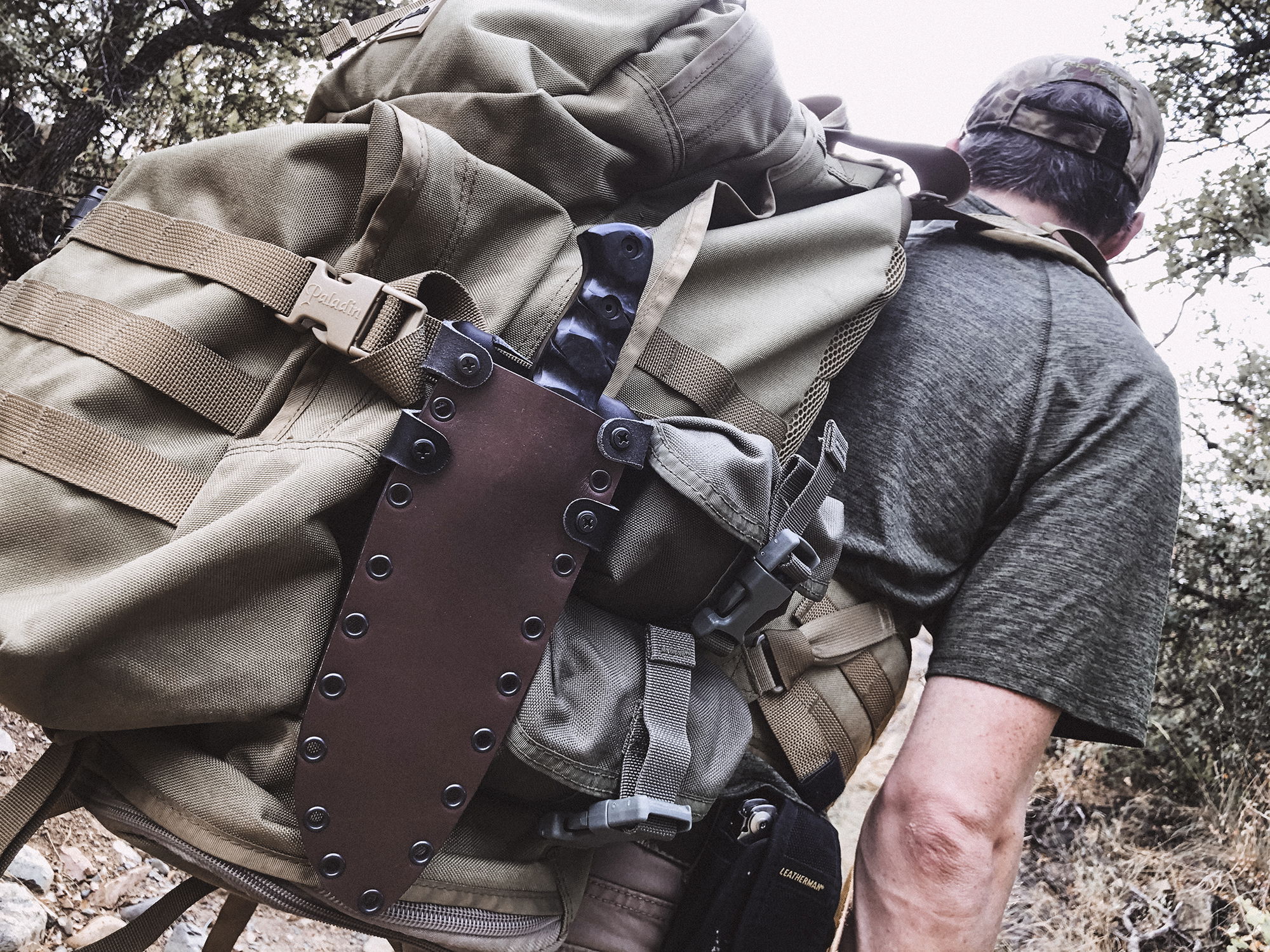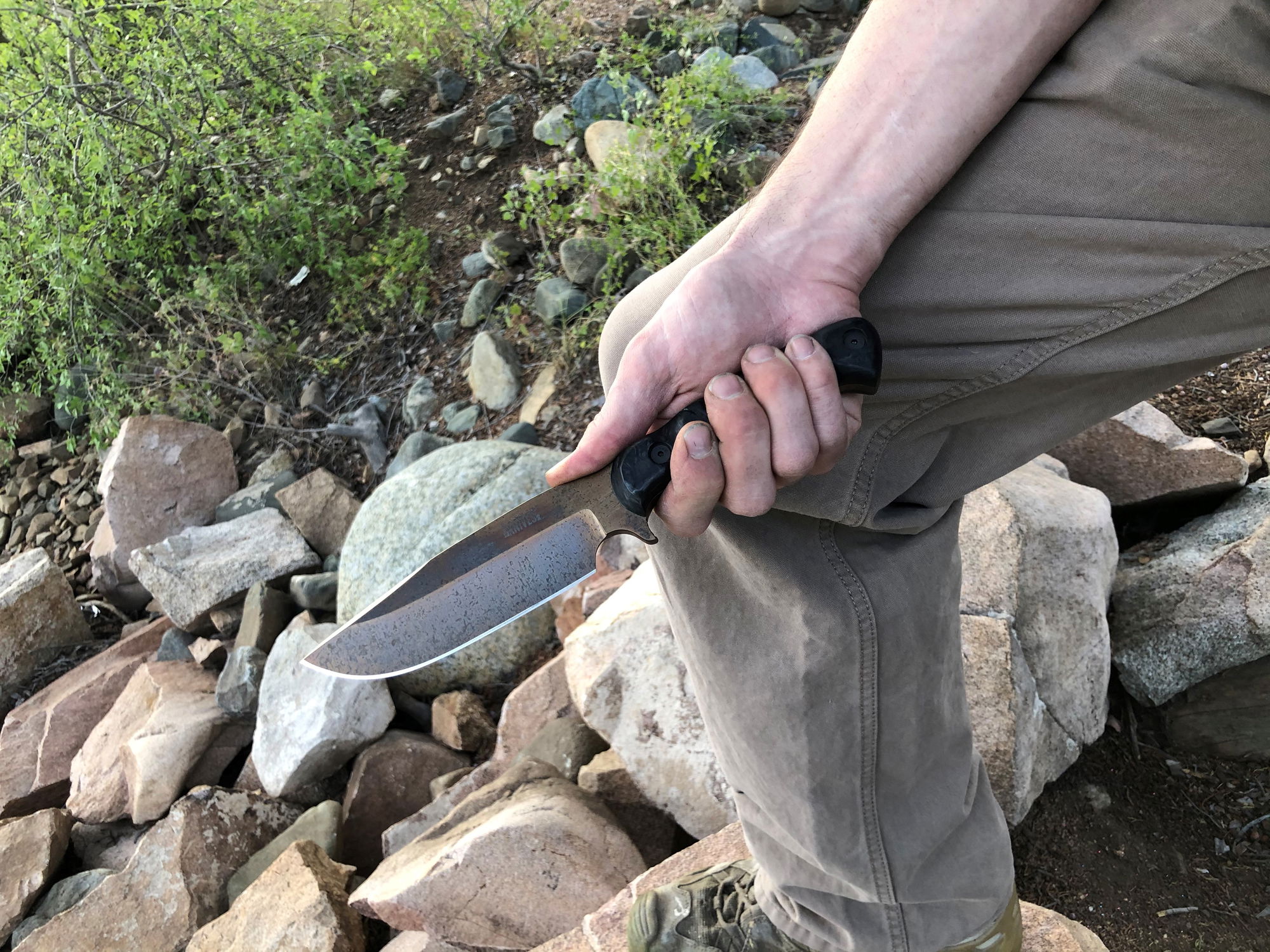 BIG BEAR
Don't get in the way of this bear's paw! The generous, beefy blade on the Big Bear has plenty of heft to power your way through camp chores, chopping, shelter building and game quartering.
"Beautiful, tough knife; scary sharp, perfectly balanced. What's not to like! Love the Arizona Copper finish. Buy yourself a Big Bear from Dawson Knives. You'll be glad you did."
Very happy with my purchase!
"Excellent craftsmanship and razor sharp!
Couldn't be happier. Will defiantly purchase from again."
"This was my first custom that I've ordered and it's one hefty dude. Great craftsmanship! This will do whatever you want with out fear of damaging it. Razor sharp out of the box. Will handle any camping situation you have."