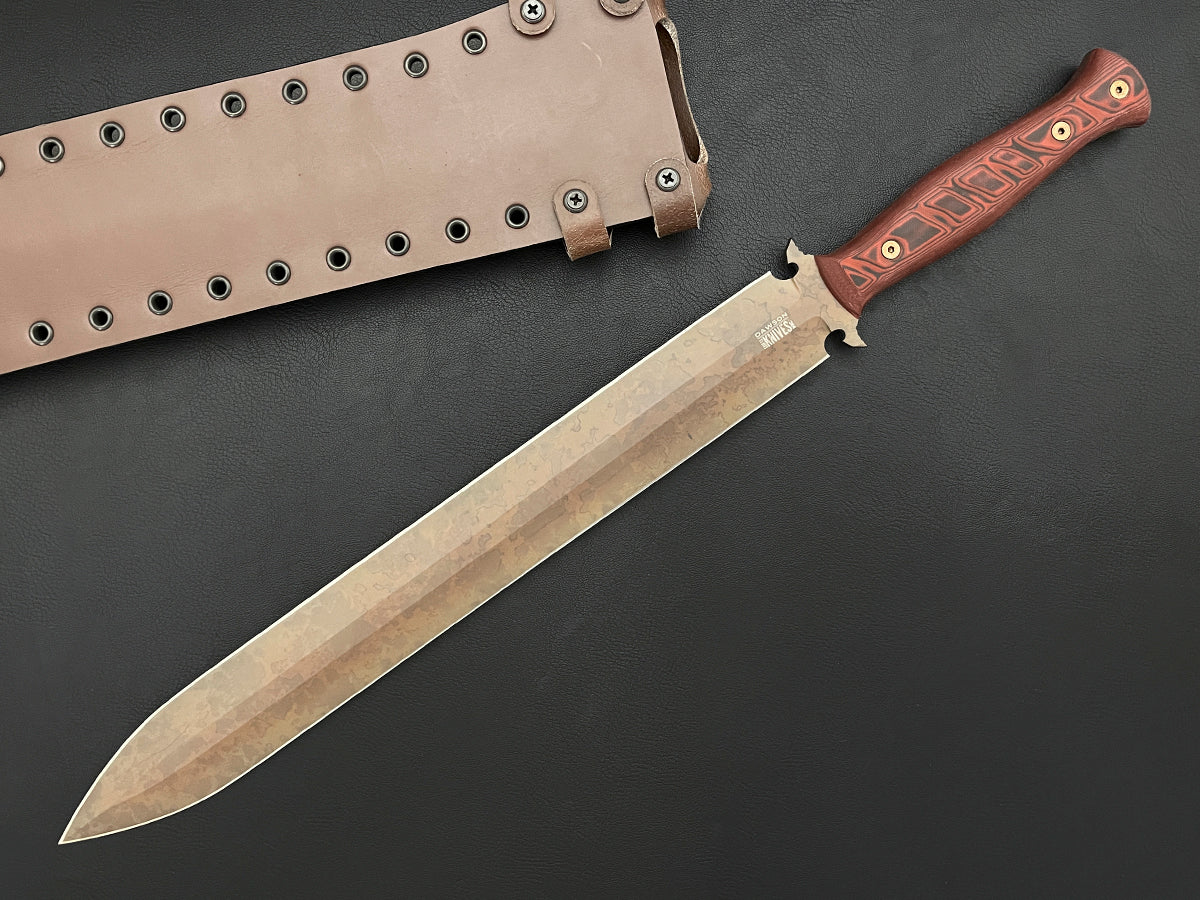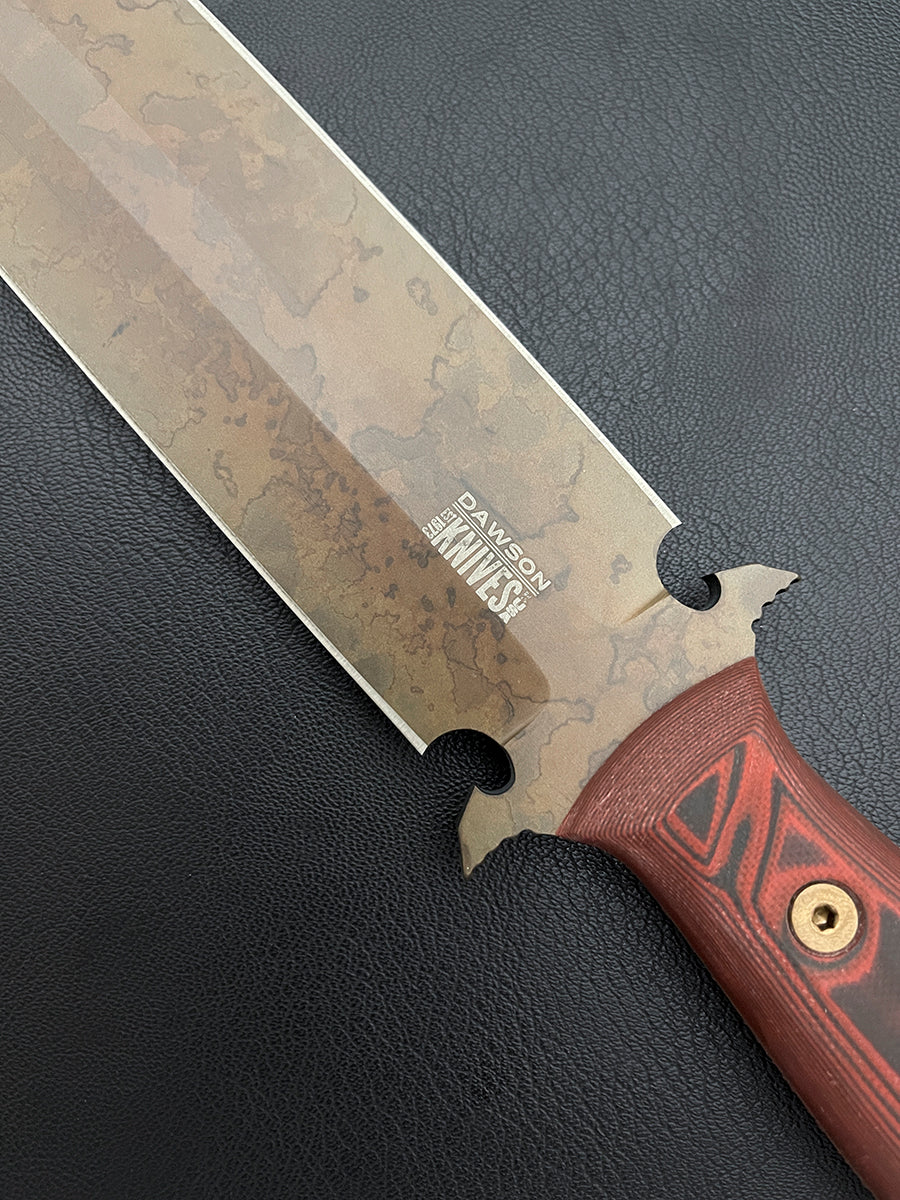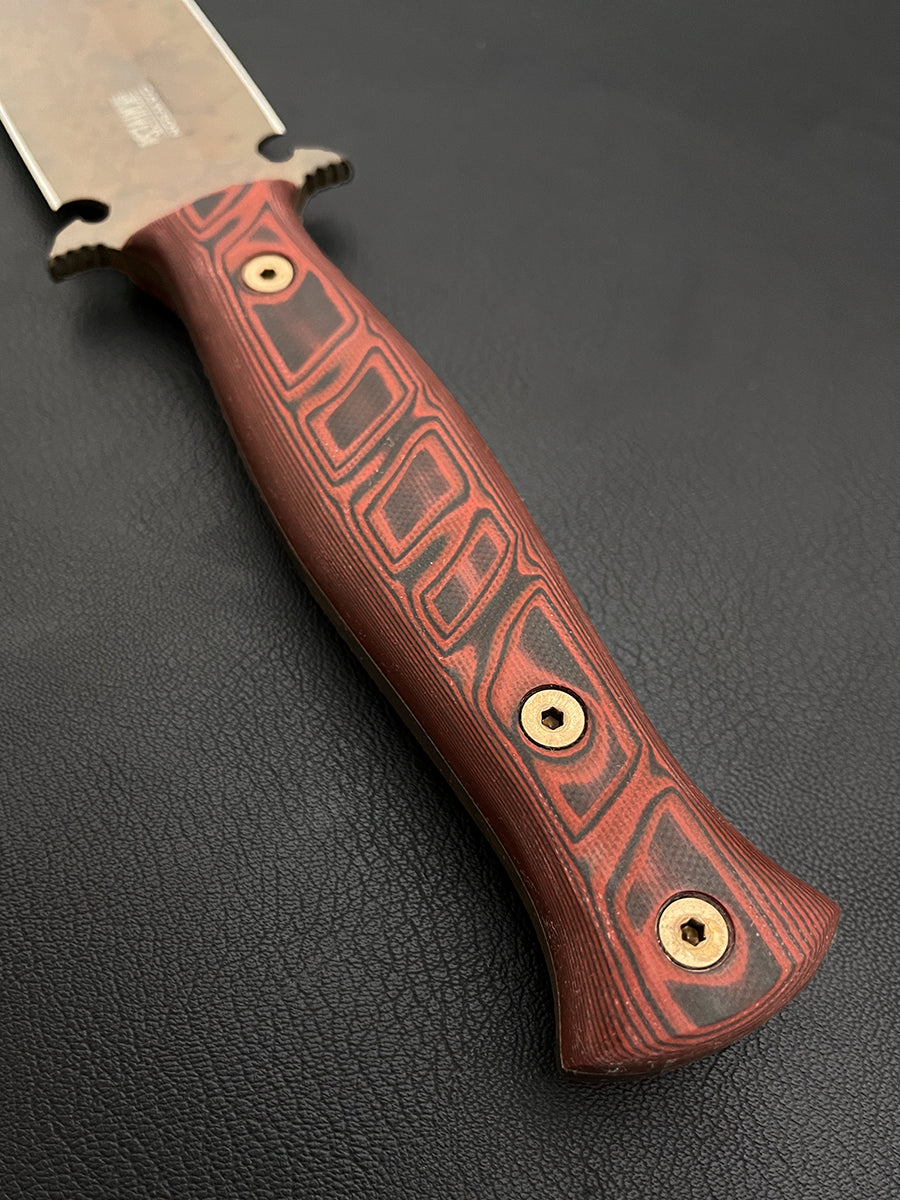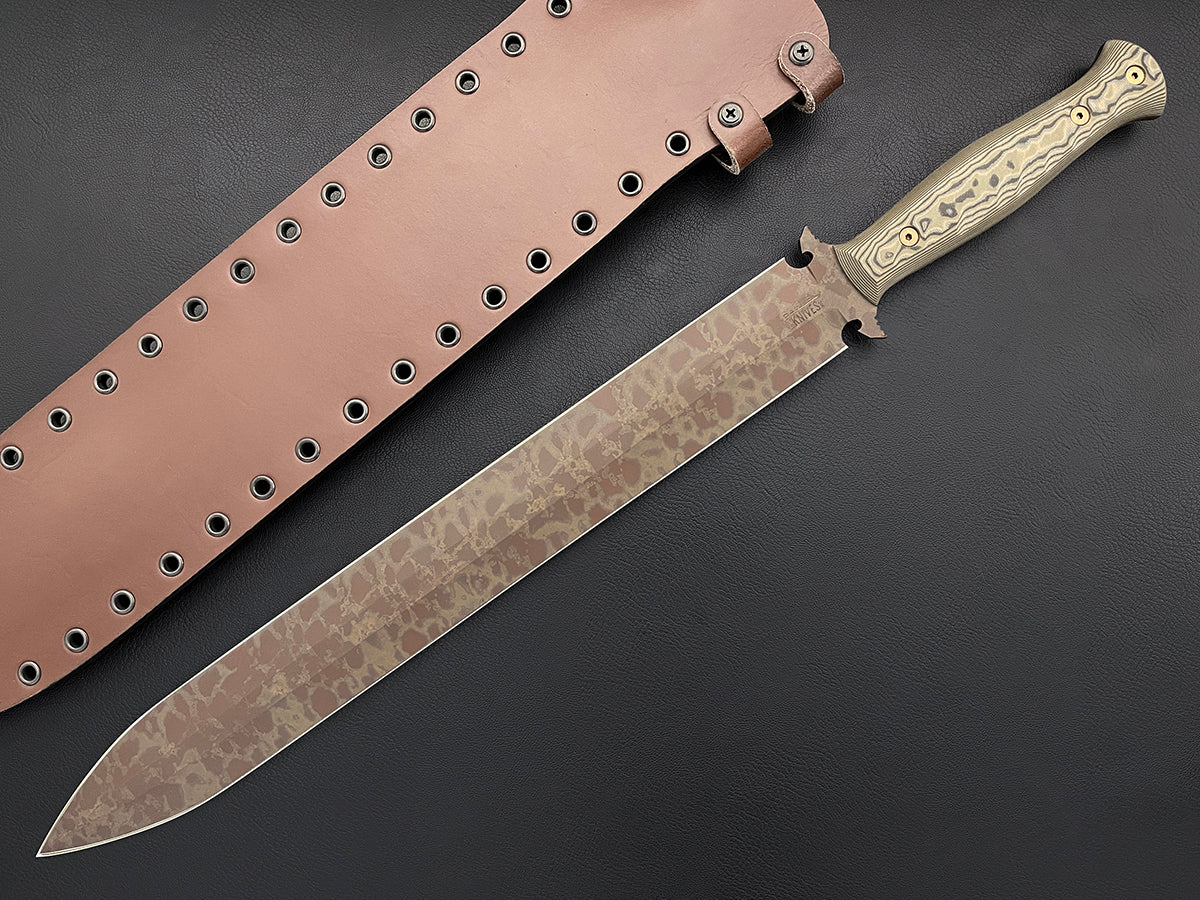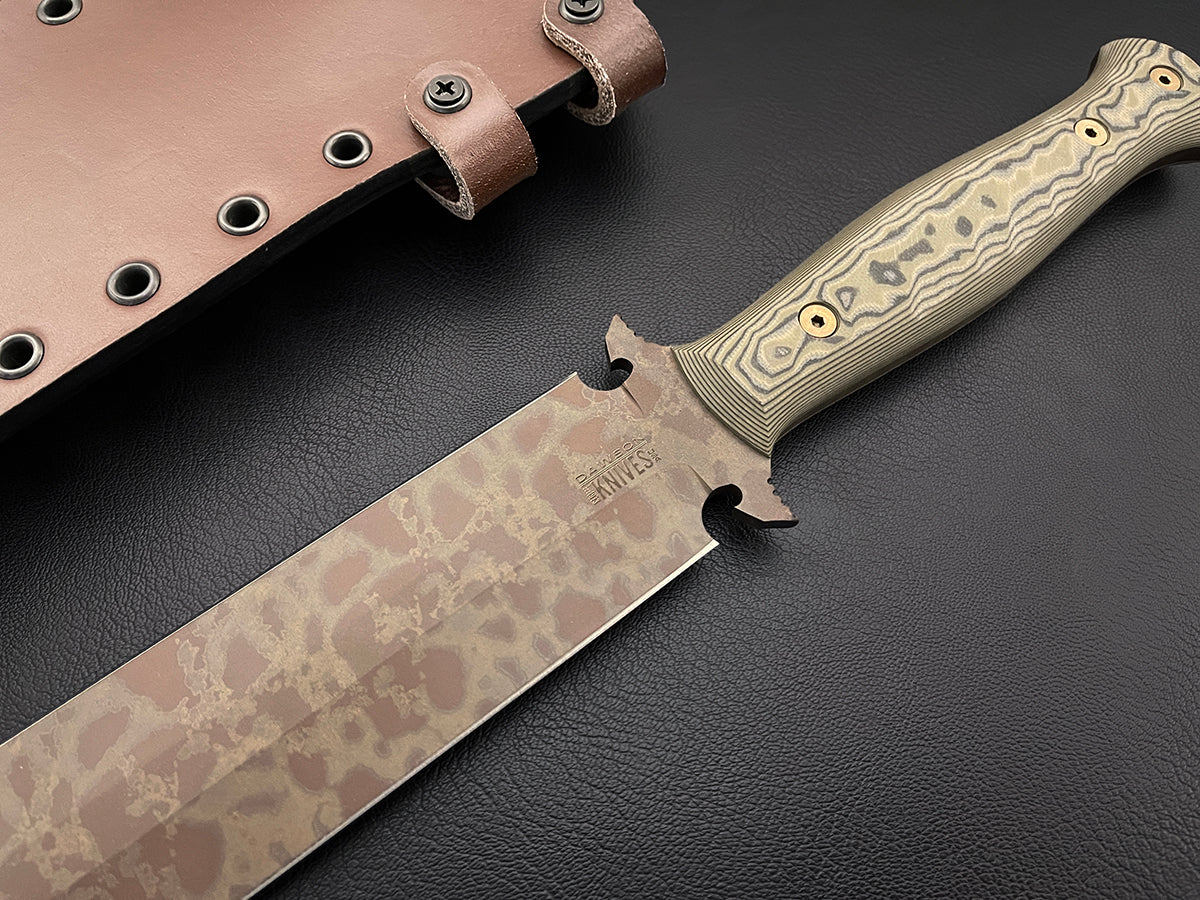 Praetorian Sword 16" | NEW Scorched Earth Finish | CPM MagnaCut Steel
HANDLE COLOR:
ULTREX CAMO G10 (NO WRAP)
NEW!

 

Scorched Earth blade finish - rich dark bronze with a darker earth camouflage pattern
100% designed and handcrafted in the USA

NEW

 

.210" CPM MagnaCut American made

 

stainless

 

powder steel
Next evolution in blade steel - edge wear

 

2x longer

 

than

 

CPM-3V
100% American made materials
16" blade, 22.5" overall
25oz knife only / 37oz including sheath
Heat treated in-house for maximum toughness, durability and edge-holding capability
Industry-leading clear Cerakote© finish protects your blade from corrosion
Handle overlaid with interlocking wrap in genuine black leather (no wrap on G10 handles)
Custom fitted Leather/Hybrid Sheath for carry on belt or backpack 
Lifetime free resharpen 
Protected by Dawson Knives' Common Sense Guarantee
Description: Hear the roar of the crowd thunder through the Colosseum when you grip this stunning, gladius-inspired Praetorian. The classic profile has come vividly to life with the finest steel modern metallurgy has to offer, crafted with skill and insight.
Magnificent Magnacut!
Superb quality sword. Looking forward next one.
I just joined the Roman Army!
Yes i just joined the Roman army and one of the prerequisites to joining is to have a Praetorian sword. Dawson Knives is the finest Blacksmith in all of the Roman Empire. This sword will help subdue any who resist the empire!
In all seriousness though this is my first sword from Dawson and I have many of their knives. The craftsmanship is A+. The material they use (Magnacut) is A+. They clearly have dedication, pride and passion in what they do. I can honestly say there is not one thing with any of their blades that I can say needs improvement.
This sword in particular is everything as they describe it. It is both practical and a work of art.
I wish every company I did business was like Dawson Knives.
World Class
I might be a nobody, but I know steel and this Praetorian is world class top shelf. If you're on the fence, and can get one before they're sold out (any), do it. You will not be disappointed. Functional art that will keeeeel (said Marcaida style, IYKYK).
Excellent Sword
Beautiful finish, and a very sharp blade. Excellent customer service as always.
Praetorian 16"
I really love this sword. The Arizona Copper finish is stunning. I want to own the longer praetorian now also.
Caesar would have approved
This preaetorean is very nice. Grinds are even. Arizona finish will protect the steel. Sheath is awesome. Handles are well done and feel comfortable. Great purchase. 👍