WELCOME SHOT SHOW ATTENDEES!
SHOT Show New Distributors:
Dealer - $5,000 Buy In - 30% Discount
Premium - $25,000 Buy In - 40% Discount

Each knife in our SHOT Show special collection (below) is crafted in the USA from CPM-3V powder steel and available in your choice of Red, Tan, Pewter or White G10 handles.

email: info@dawsonknives.com call: 928-910-0770
View Distributor Info Pack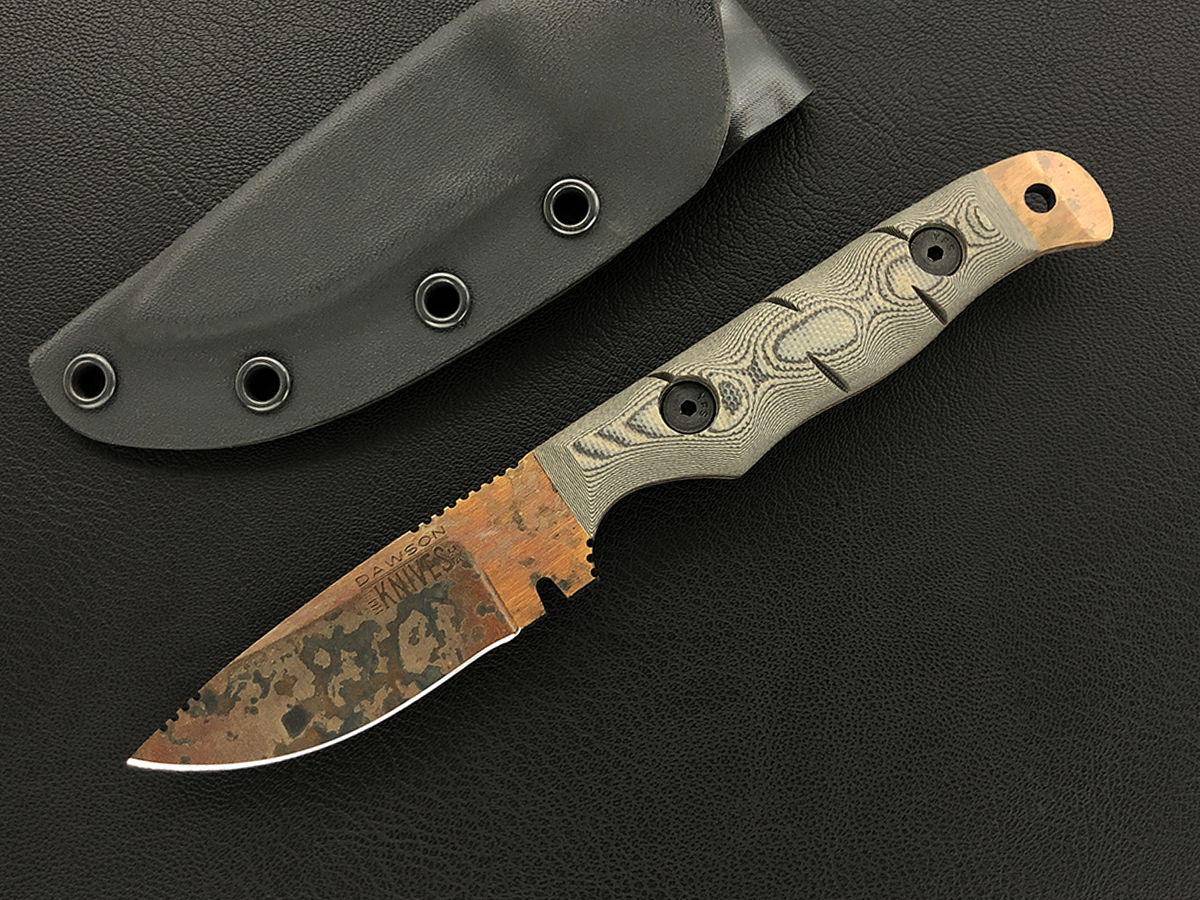 The Handyman Pocket Knife offers the easy, clip-inside-the-pocket carry of a folding knife with the strength and safety of a fixed blade. This handy little drop point is a great everyday carry blade, with plenty of razor-sharp edge and fine point to tackle nearly every job.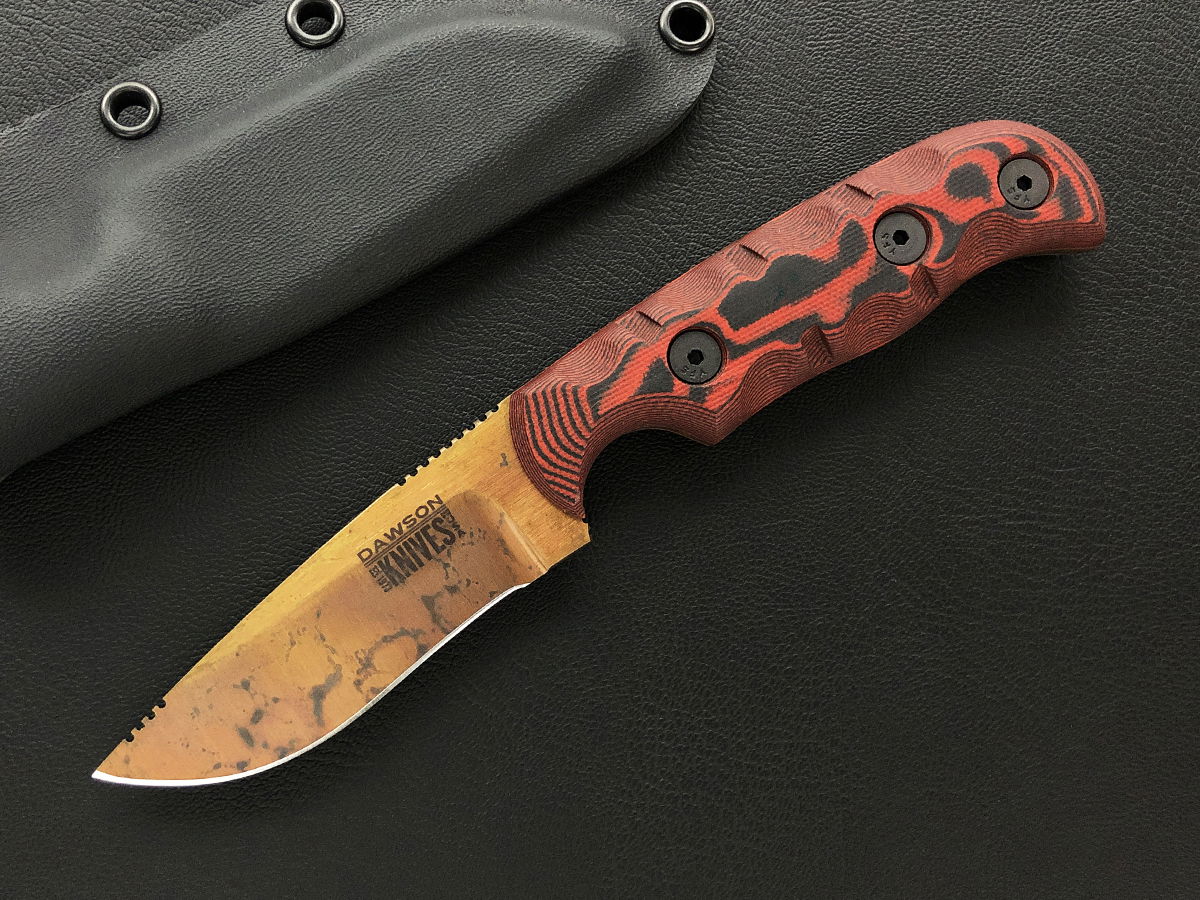 A sleek, classic drop point style blade and deep finger notch make the Deep Notch Skinner one of the most comfortable and intuitive knives you'll ever use.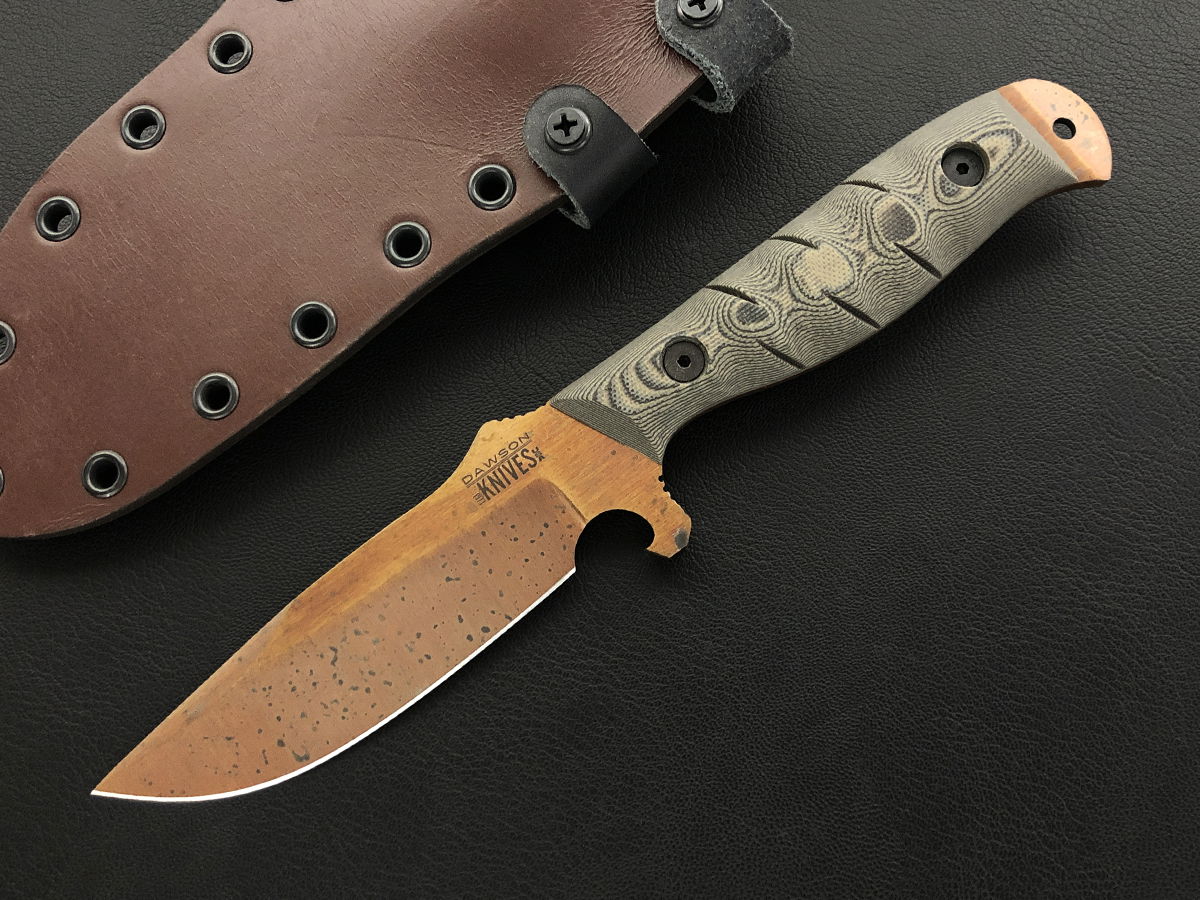 The Pathfinder rocks as an all-around field and camping knife. Its heavy-duty drop point blade has plenty of heft for chopping, shelter building, camp chores and game quartering.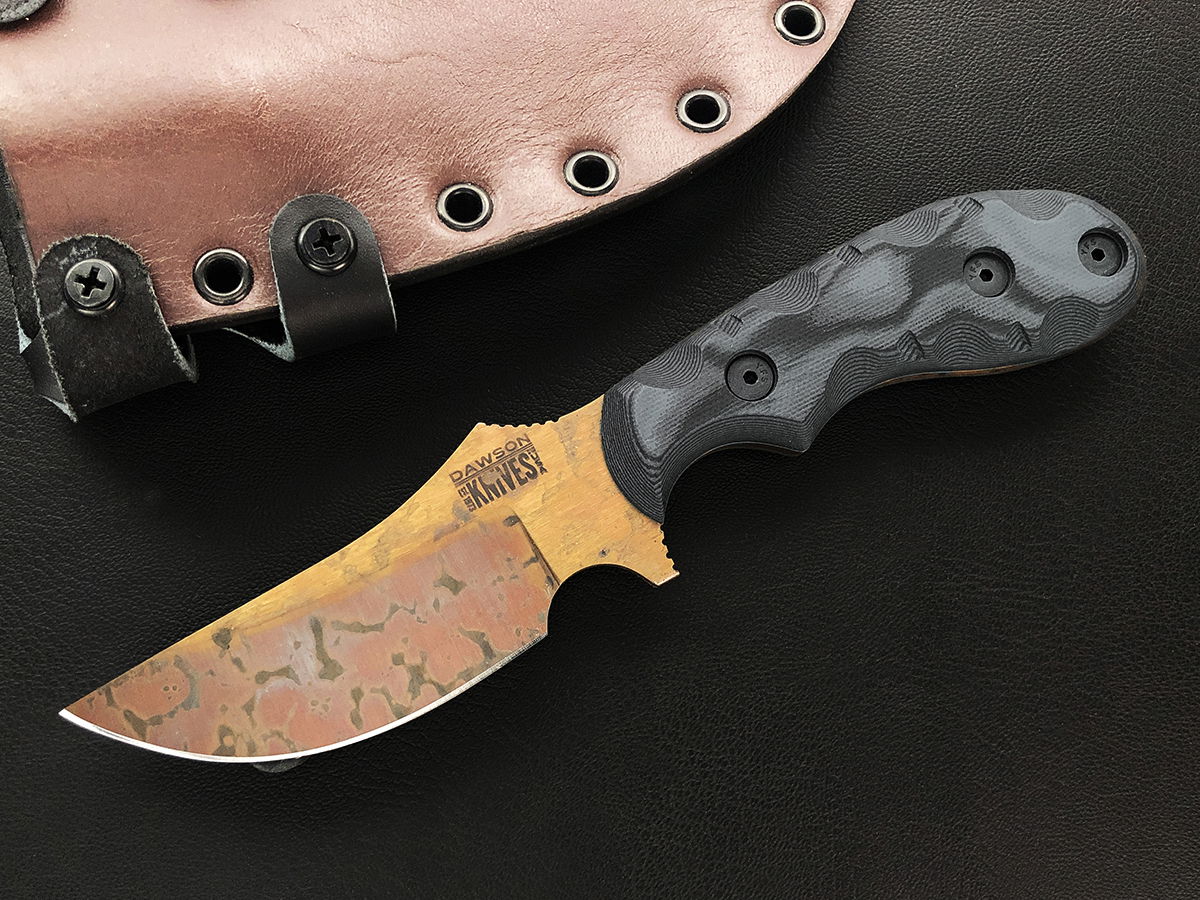 The Forester is the perfect companion for your next adventure in the great outdoors. Its classic skinning profile features a fine edge and deep belly, perfect for dressing out game of all sizes as well as food prep and other camp chores.
MADE IN THE USA
Handcrafted for three generations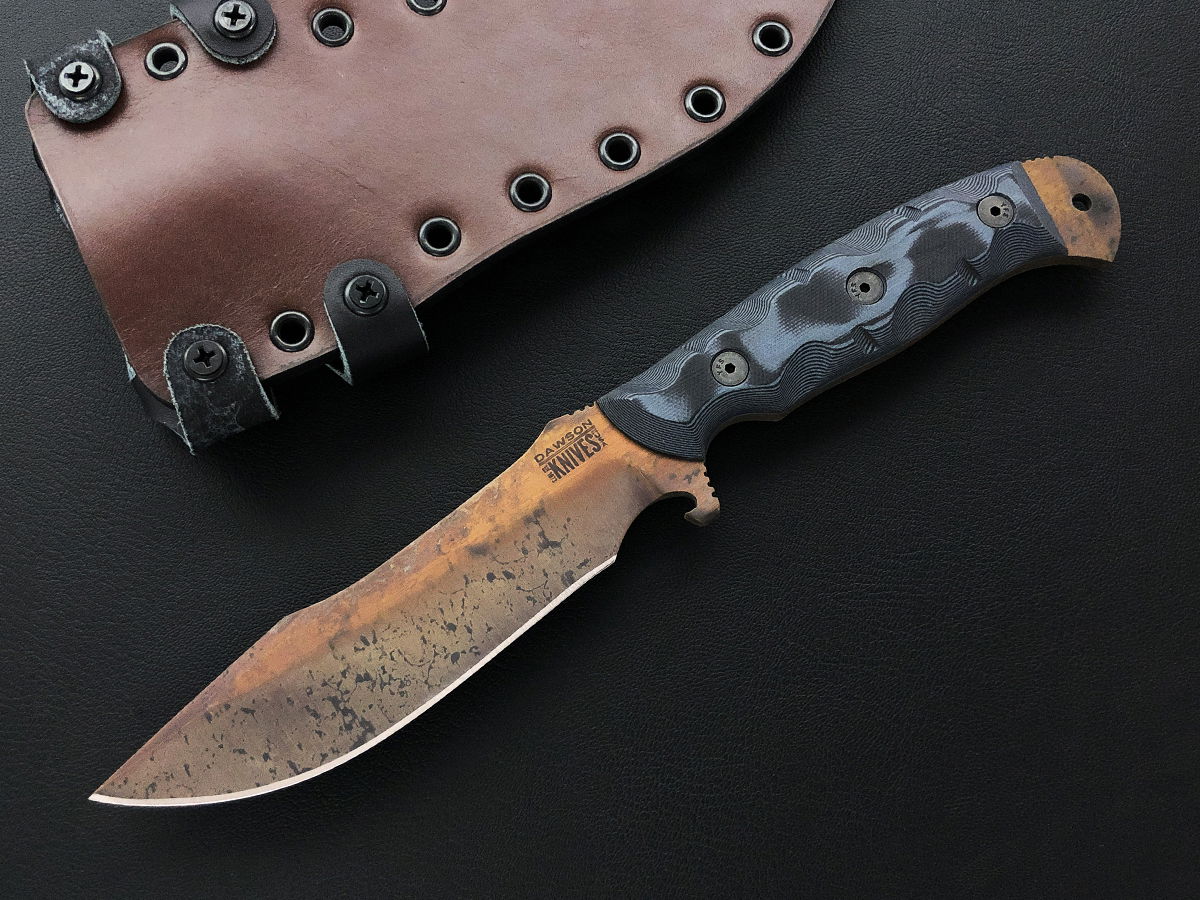 The Explorer Elite is the knife to reach for on your next big game hunting trip! Features a sturdy point for piercing and a fine edge and deep belly for skinning and slicing, as well as a prying tool on the extended tang that can be used as a screwdriver or for blunt force.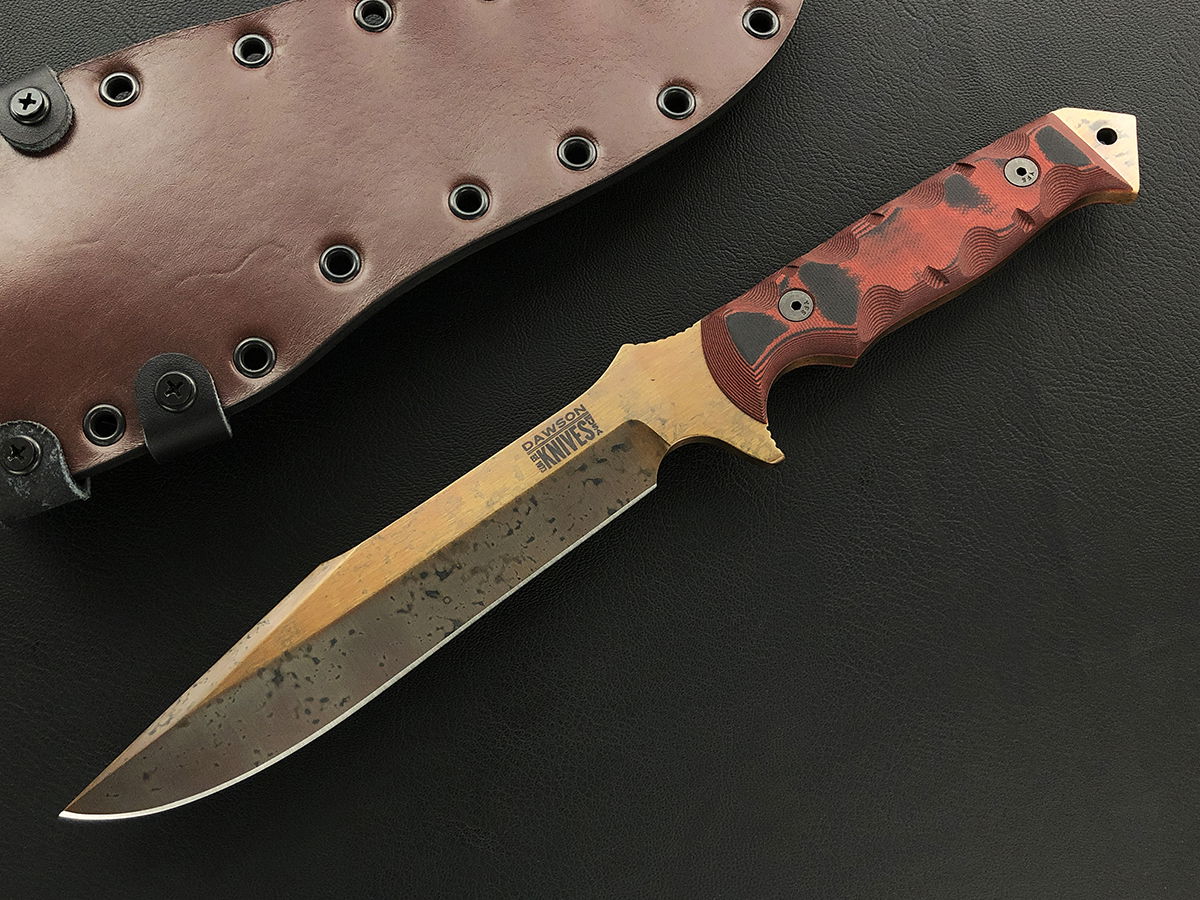 The Mojave sticks by you when the going gets tough. Sleek and well-balanced, this modern clip point field knife is honed to 3,000 grit fineness and ready to work.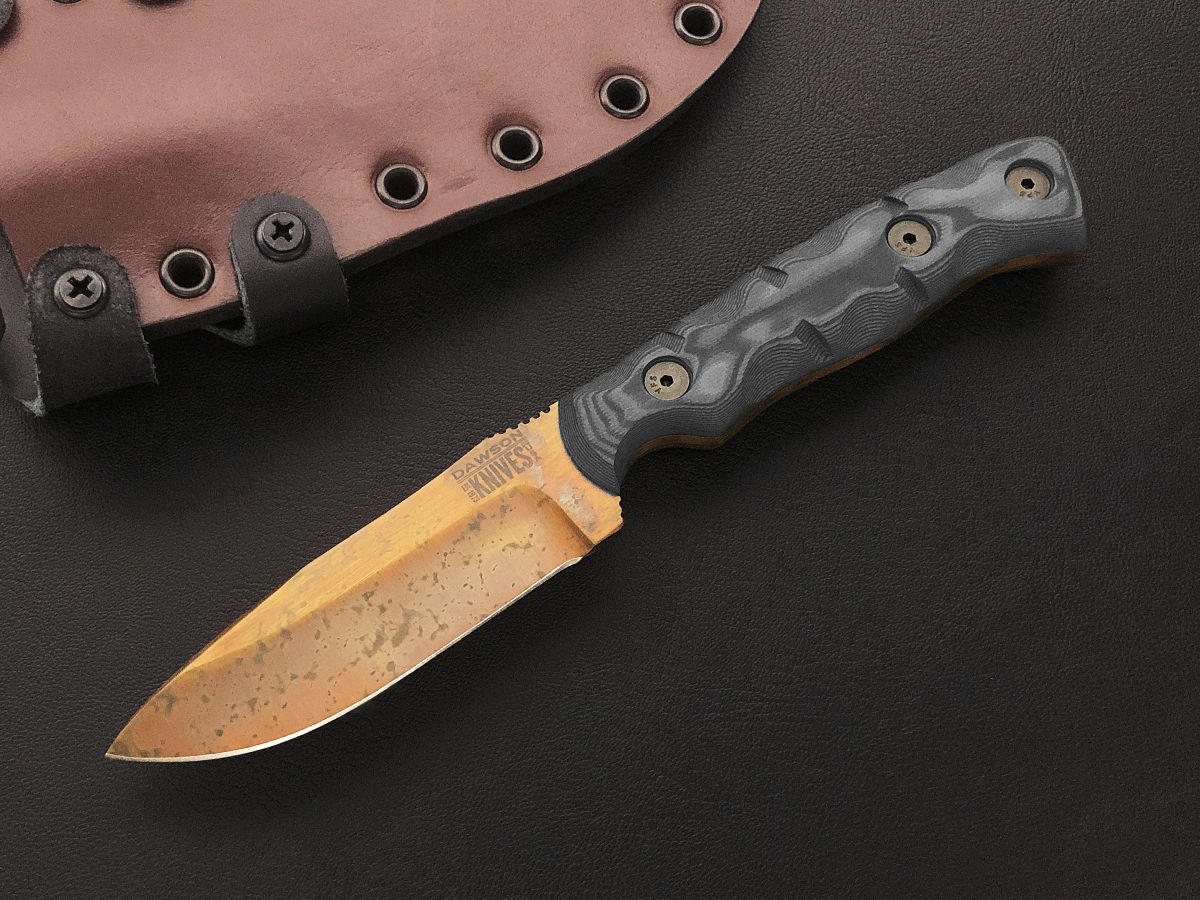 This solid, practical hunter will be your personal don't-leave-home-without-it tool for your next adventure. The shape and weight of the blade provide a perfect hunting and outdoorsman's knife, with plenty of razor-sharp edge to handle any situation.
The Chief rules them all as a superior outdoors knife! Its classic drop point blade style is custom heat-treated and hollow ground from CPM-3V steel to a fine, strong point. Holds an excellent edge while maintaining an outstanding level of strength and flexibility.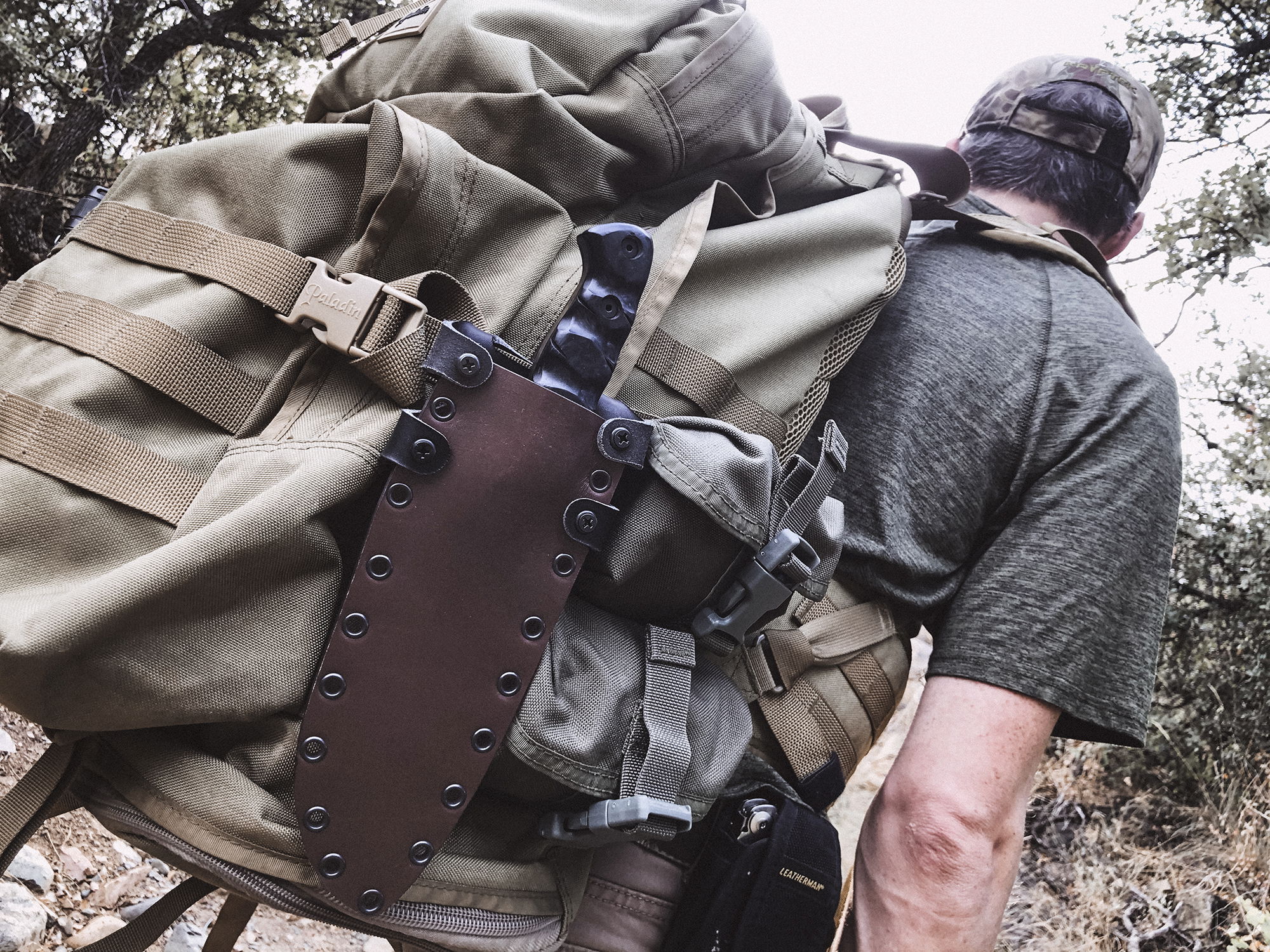 BUILT TO LAST
We use American-made CPM-3V powder steel for our blades. CPM-3V is the next evolution of blade steel: it's tough, flexible and holds an edge up to 3x longer than D2.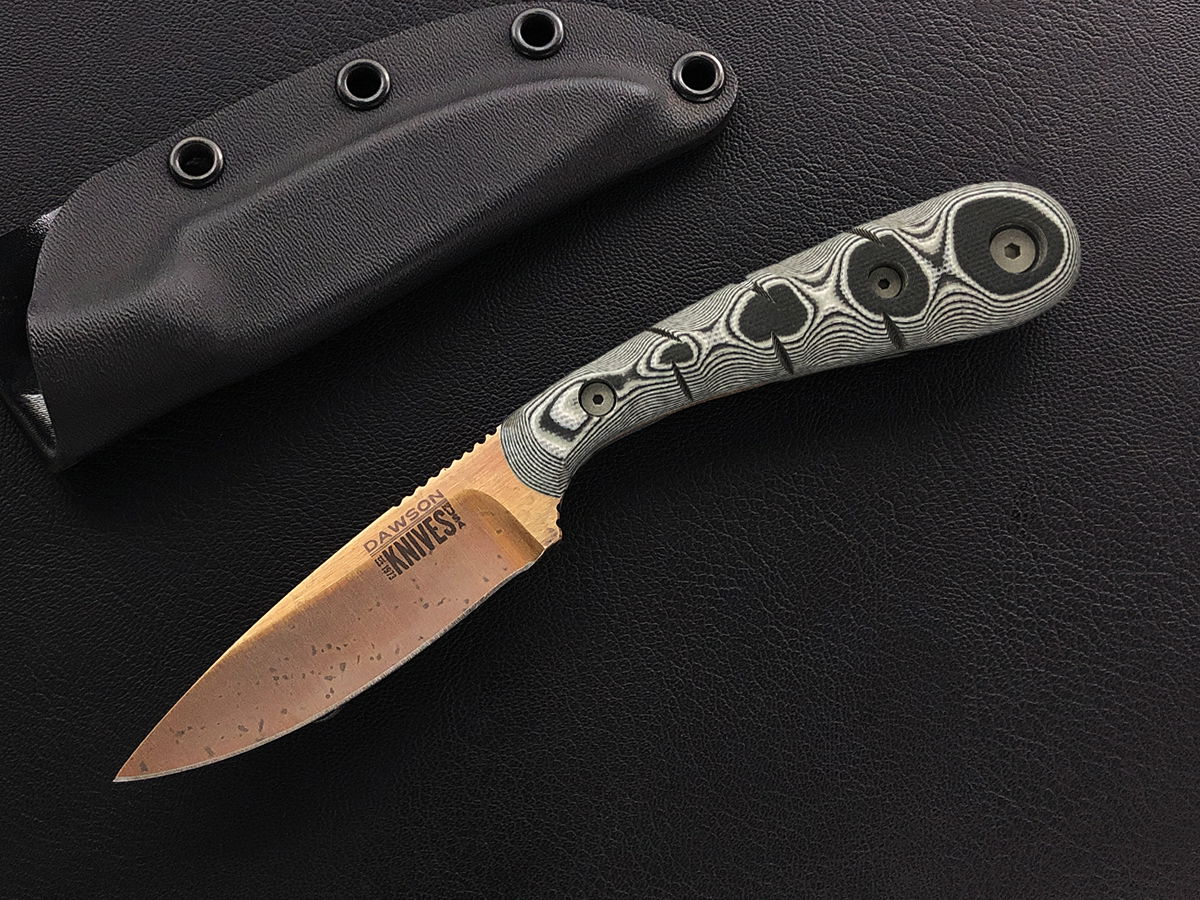 The Serengeti is a classic drop point blade, one of the most versatile, all-purpose blade styles available. It's also perfect for everyday carry.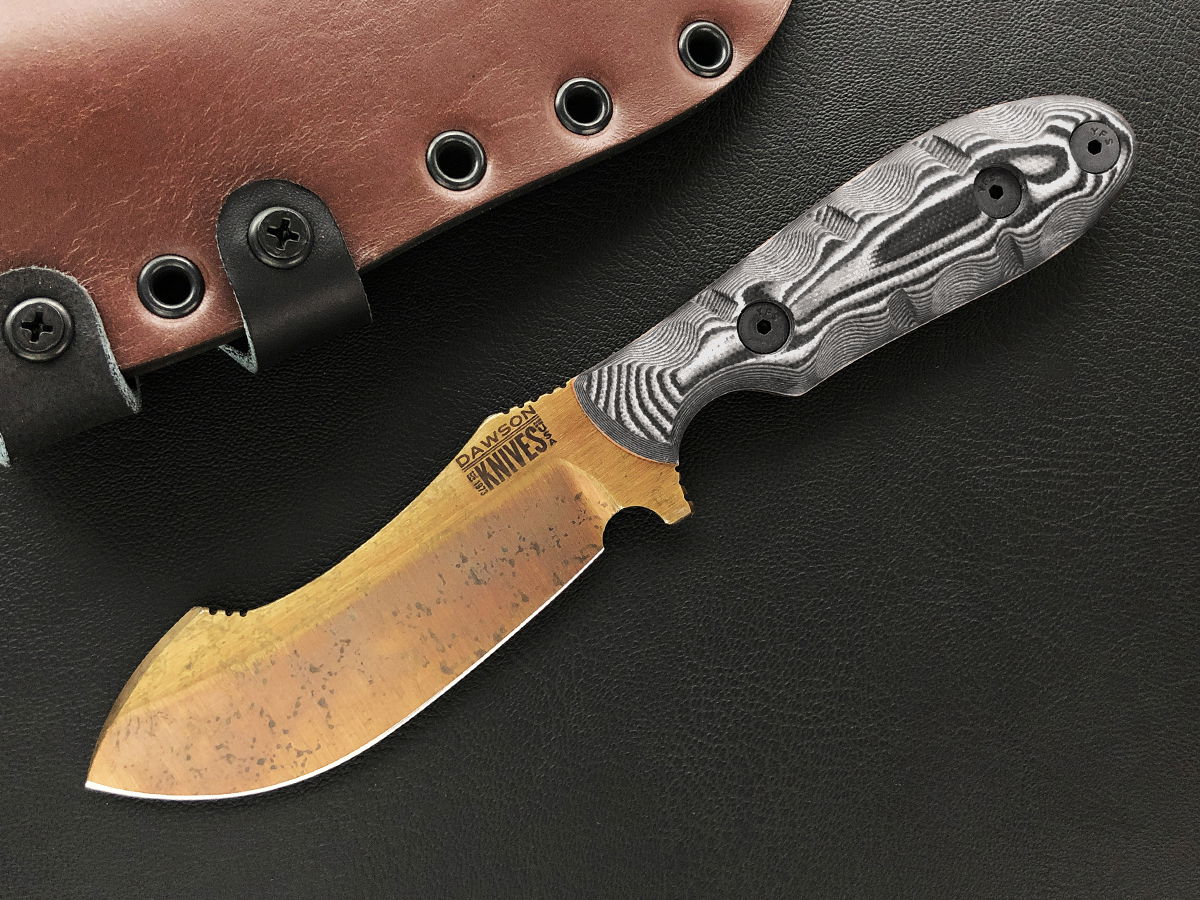 This modern maverick features a dramatic harpoon tip and a generous belly for peeling back hide. The rounded pommel and notching on the textured G10 scales rest comfortably in the hand.
This mean little sidewinder packs a nasty bite in a compact package. The Snakebite's fine point and ample belly are excellent for a variety of everyday tasks, as well as for skinning, caping, and dressing out game.
BLADE FINISH: ARIZONA COPPER
Like a stunning southwestern sunset, our Arizona Copper finish is a gorgeous, jewel-toned look that comes from the steel itself. It is a proprietary part of our heat-treat process - the specific colors and tones are unique to the individual blade and no two are alike. See that slightly darker, blue-toned area in the hollow grind? This area is the visual representation of the hardest area of the blade, achieved through a process known as differential hardening.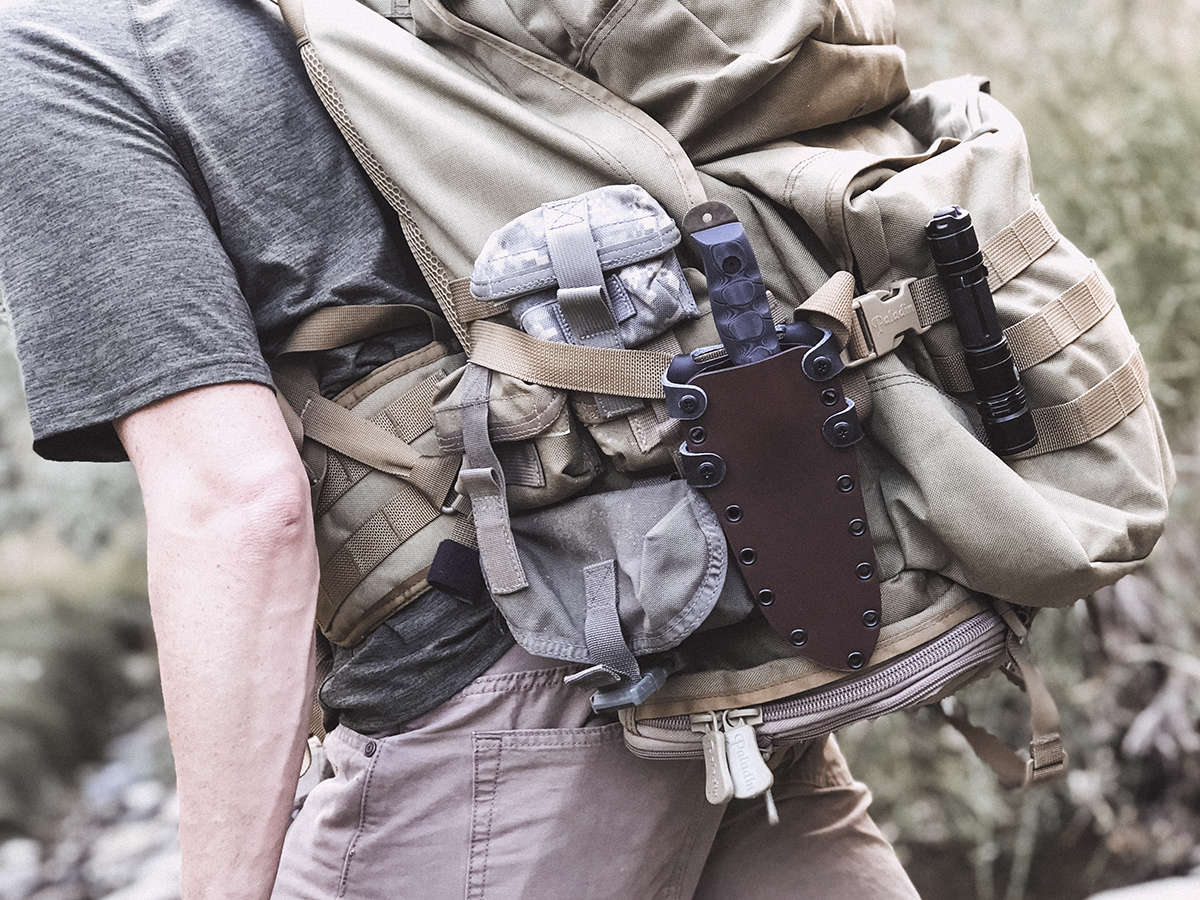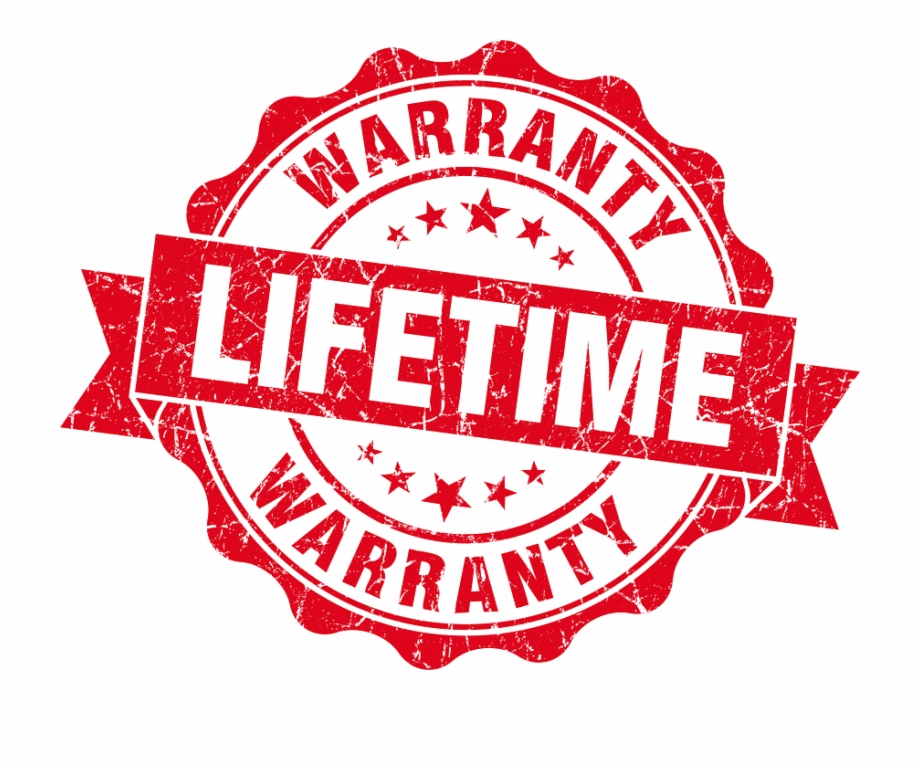 Our family has been handcrafting custom knives and swords for almost 50 years. We've built our reputation on the consistent excellence of our blades.
Full Warranty
WHAT OUR CUSTOMERS SAY
Hundreds of 5-star reviews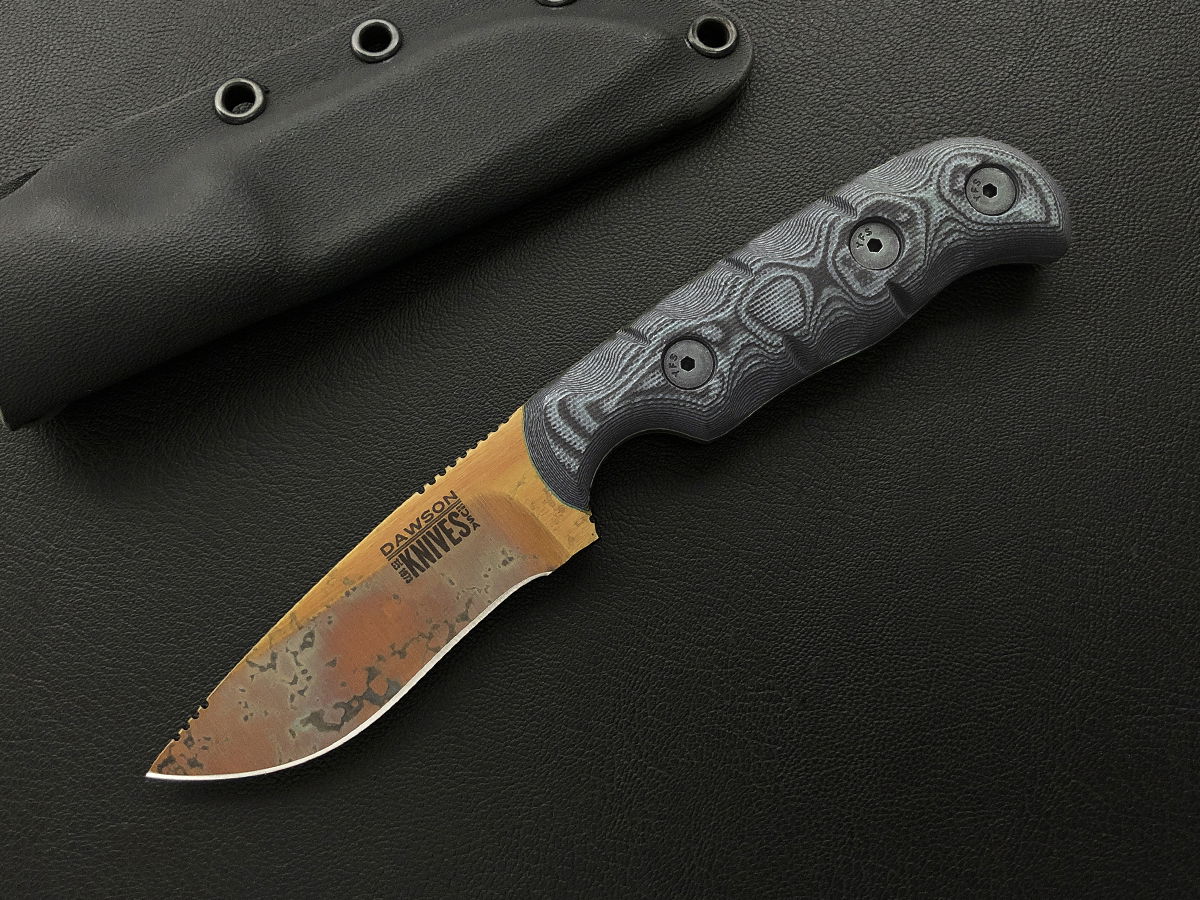 "This knife looks and feels amazing, bought (Deep Notch) for skinning deer and I can't wait to try it out, it's exactly what I wanted. The quality and finish is amazing."
- Steve M., Mendota, US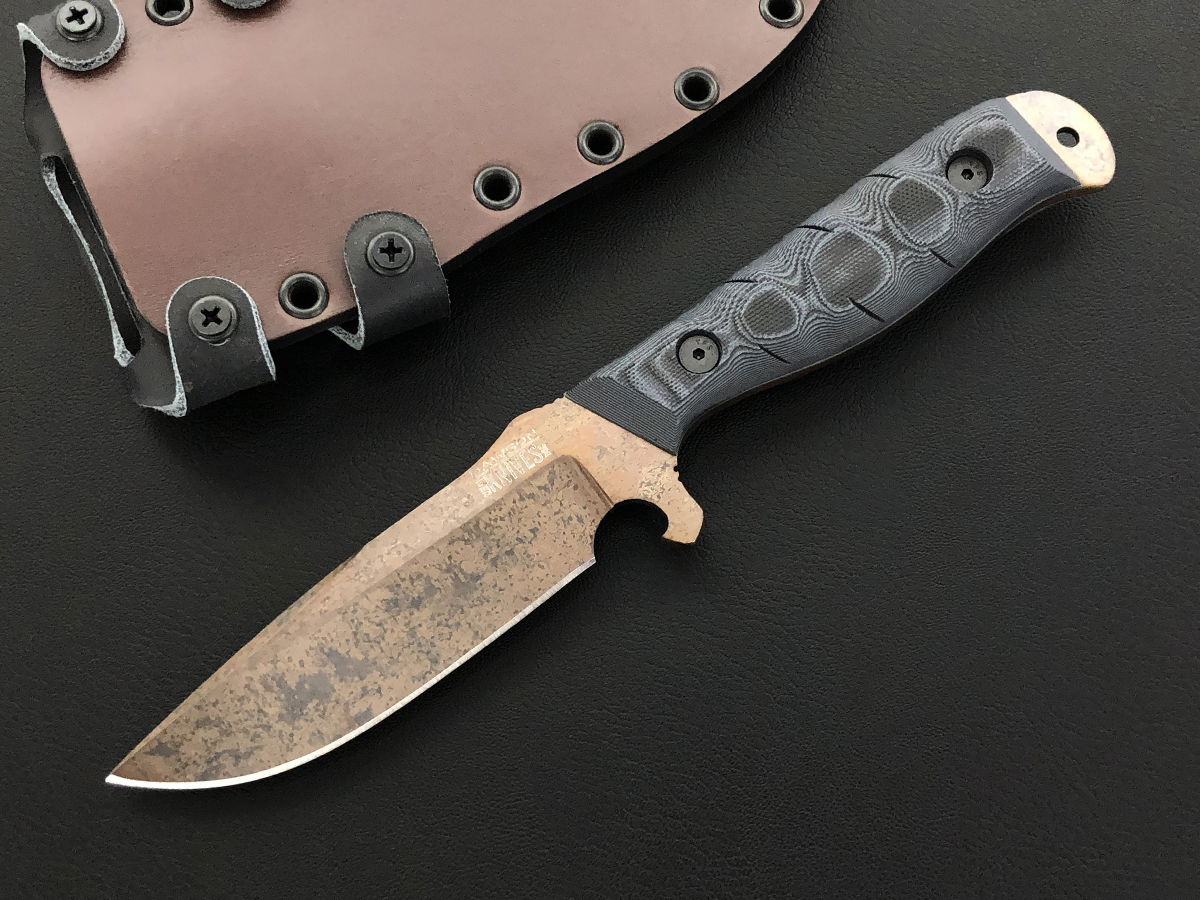 "From the first time holding the Pathfinder I was impressed. The knife just feels good in your hand. The weight and size are perfect not to mention it is a beautiful knife. The Pathfinder will not disappoint. Thanks again for everything." - Steven J., Forest, US